Esports.gg gives a rundown of every team that has qualified for VCT Champions, to be updated as each team confirms their spot.
While Masters Berlin is well underway, we can't stop looking towards the future. While this tournament has huge implications – and gives teams the chance to be called the best in the world – the big prize is still coming. VCT Champions, the year-end world championship, is just a few short months away.
Teams qualify for Champions through a number of different means. First and simplest, the winner of Masters Berlin gets a guaranteed spot. Through attending regional finals and Masters events, teams have been scoring points. A set amount of top teams from each region, determined by points, have slots. Finally, four Last Chance Qualifier tournaments will be held on LAN, featuring big teams that didn't make it on points as well as winners from regions such as Oceania, India, and China that haven't had a route to any international tournament before.
Below, we give a brief preview of every team qualified. We'll be updating this article as each team books their spot.
Sentinels – North America
Shahzeb "ShahZaM" Khan – Hunter "SicK" Mims – Jared "zombs" Gitlin – Michael "dapr" Gulino – Tyson "TenZ" Ngo
Sentinels were the first team qualified for VCT Champions by a long shot, having had their spot booked ever since winning Masters Reykjavik. The high-flying North American squad has dominated in 2020, winning the region every stage. At Masters Berlin, they fell out in the quarterfinals to eventual finalists Envy, only just dropping their first map internationally.
While Sentinels were ultimately toppled at Masters Berlin, they'll still be incredibly dangerous with some time to prepare for the year-end event.
Envy – North America
Pujan "FNS" Mehta – Victor "Victor" Wong – Austin "crashies" Roberts – Jaccob "yay" Whiteaker – Jimmy "Marved" Nguyen
With their victory over 100 Thieves in the Masters Berlin semifinals, Envy's Champions spot was secured. They showed up in a big way in Berlin, not dropping a map en route to the finals. crashies has consolidated himself as one of North America's very best players, while yay brings tremendous duelist firepower. Envy are firing on all cylinders right now, and will be a big threat at Champions.
Gambit – EMEA
Timofey "Chronicle" Khromov – Nikita "d3ffo" Sudakov – Bodgan "Sheydos" Naumov – Ayaz "nAts" Akhmetshin – Igor "Redgar" Vlasev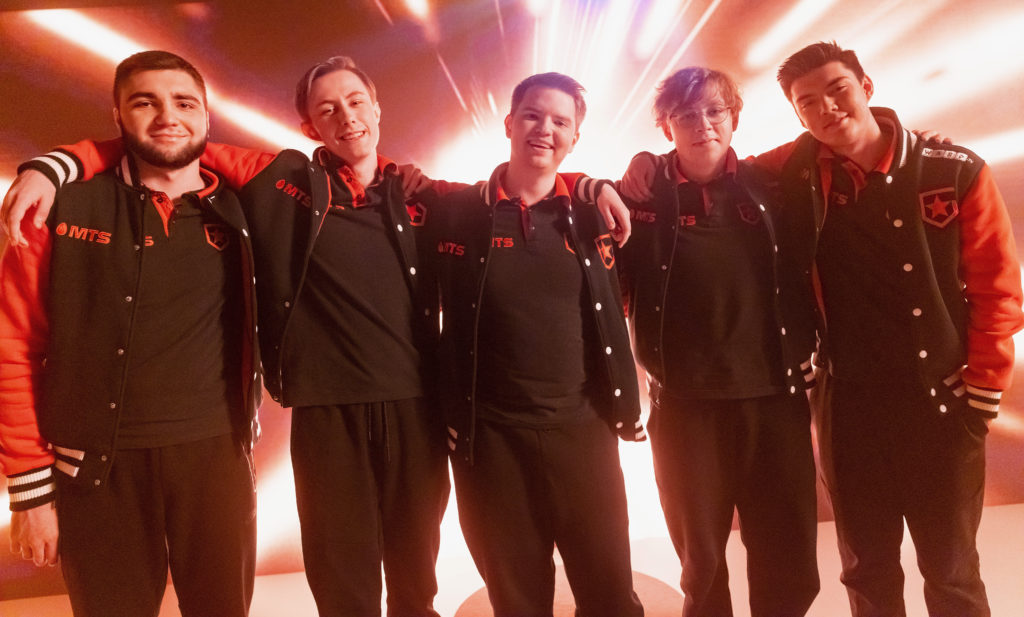 With a stellar performance in Berlin, Gambit have secured their place as one of the very best rosters in VALORANT. Despite some shakiness in the group stages, losing a match in a Herculean comeback by 100 Thieves, they redeemed themselves in the knockout stage, with a fantastic performance against G2.
Gambit will be a favourite to win Champions and a huge threat for anyone to deal with, regardless of how the Grand Finals against Envy shake out.
Acend – EMEA
Mehmet Yağız "cNed" İpek – Patryk "starxo" Kopczynski – Vladislav "kiles" Shvets – Santeri "BONECOLD" Sassi – Aleksander "zeek" Zygmunt
With a solid performance in Berlin – and the regional Masters 1 win under their belt – Acend scored enough points to be Europe's guaranteed second seed. The cNed-led squad had some big moments in Berlin, and while they didn't advance past the group stage, they'll still be a great team to contend with.
Fnatic – EMEA
Jake "Boaster" Howlett – James "Mistic" Orfila – Martin "MAGNUM" Peňkov – Nikita "Derke" Sirmitev – Domagoj "Doma" Fancev
Thanks to Gambit winning Masters Berlin, they secured a third spot for EMEA at Champions. This ultimately went to Masters Reykjavik finalists Fnatic. However, Fnatic are coming off an incredibly disappointing Stage 3, where they failed to even make the region's top 12. They'll have to seriously turn that around for success at Champions.
Vision Strikers – Korea
Kim "stax" Gu-taek – Goo "Rb" Sang-Min – Lee "k1Ng" Seung-won – Yu "BuZz" Byung-chul – Kim "MaKo" Myeong-kwan – Kim "Lakia" Jong-min
Despite not attending Masters Reykjavik, Vision Strikers will be Korea's #1 representative at VCT Champions. By winning the regional Masters 1 and making the playoffs at Berlin, they secured enough points.
Vision Strikers are undoubtedly the biggest VALORANT organization in Korea, and have something of a legacy to uphold. They've already put on a great performance at Masters Berlin, taking down Acend to secure a first-seed playoff spot. The competition will only get tougher, but they've proven they belong.
Team Vikings – Brazil
Gustavo "gtn" Moura – Gustavo "sacy" Rossi – Gabriel "sutecas" Dias – Leandro "frz" Gomes – Matias "saadhak" Delipetro
Brazilian fan favourites Team Vikings failed to qualify for Masters Berlin, but thanks to their performance at Reykjavik, they've still booked a spot at Champions. Vikings made some compositional changes for Stage 3, moving sacy to Jett as well as shifting other agents around, that ultimately didn't work. However, they still finished third – just one spot off Berlin – and may have made it if not for a surging Vivo Keyd.
With Havan Liberty falling to Crazy Raccoon at Masters Berlin, Vikings' spot was secured. They'll now have to show that they're still deserving of a top 2 spot for the region.
Vivo Keyd – Brazil
Olavo "heat" Marcelo – Jonathan "JhoW" Glória – Lucas "ntk" Martins – Murillo "murizzz" Tuchtenhagen – Gabriel "v1xen" Martins
If Vikings slightly disappointed in Reykjavik, Vivo Keyd have solidly hit expectations. They played Envy closely, and are favourites to exit their group in second place. Star duelist heat has shown up in a big way, making some impressive plays that show Brazil is still very much in this game.
Vivo Keyd will come into VCT Champions expecting to again play with the best. Brazil is clearly getting better, and this is the time to show it.
X10 Esports – Southeast Asia
Itthirit "foxz" Ngamsaard – Panyawat "sushiboys" Subsiriroj – Nutchapon "sScary" Matarat – Thanamethk "Crws" Mahatthananuyut – Patiphan "Patiphan" Chaiwong
Somewhat controversially, Southeast Asia will have two representatives at Champions. Thai squad X10 Esports are the first benefactor of this, already booking their spot.
Star duelist Patiphan was out for Stage 3 due to injury, which was a massive reason why X10 didn't find as much success. They're still considered one of the best teams in Southeast Asia, and with Patiphan coming back for Champions, they'll still be a threat.
Team Secret – Southeast Asia
Jayvee "DubsteP" Paguirigan – Jim "BORKUM" Timbreza – Kevin "dispenser" Te – Jessie "JessieVash" Cuyco – Riley "Witz" Go
Bren Esports were sadly the odd team out at Masters Berlin. Though they qualified for the event, they were unable to attend due to visa issues.
Fortunately for the team members, though, they got some good news out of it. Team Secret, one of the biggest organizations in Southeast Asia, signed the roster. With Paper Rex falling out last in their group at Berlin, Secret got the Champions spot as they won the region in Stage 3.
With more time to get travel plans secured, we should be able to see Team Secret compete. Hopefully, it will have been worth the wait.
KRÜ Esports – Latin America
Angelo "keznitdeuS" Mori – Juan Pablo "NagZ" Lopez – Roberto "Mazino" Rivas – Joaquin "delz1k" Espinoza – Nicolas "Klaus" Ferrari
Easily LATAM's best squad over the year, KRÜ Esports will be back on the international stage for VCT Champions. This is something of a superteam, combining many of the region's brightest stars. With two international events under their belt, they're also quickly becoming used to the big stage.
At Masters Berlin, they've done relatively well, and are set to face Vivo Keyd for a spot in playoffs. If they make it there, it'll be only more proof that LATAM can hang with the best in this game.
Crazy Raccoon – Japan
Yusuke "neth" Matsuda – Hideki "Fisker" Sasaki – Daiki "Minty" Kato – Teppei "ade" Kuno – Byeong "Munchkin" Sang-beom – Park "Bazzi" Jun-ki – An "Medusa" Min-cheol
While you could easily make the case that ZETA DIVISION are the better Japanese team right now, there's no denying that Crazy Raccoon have had a stellar year. They won their region in both Stages 1 and 2, placed second in 3, and have been to both Masters Reykjavik and Berlin.
Certainly, Crazy Raccoon's international performances have been disappointing – though they did manage to grab a win over Havan Liberty. The current iteration of the roster is still relatively new, and other teams like ZETA have also shown promise for the region. This team could still do some damage at VCT Champions.
---
This article will be updated as more teams qualify. Stay tuned to Esports.gg for the latest VALORANT news and coverage.