The OpTic – DRX match in the upper bracket was one of the most exciting series so far at VCT Masters Reykjavik.
Today's match between DRX and OpTiC was a fight for a place in the top three, a clash between regions (NA vs KR) and for both teams, a chance to prove themselves on the international stage.
DRX, clearly the best team from Korea, lost an opportunity back during Champs to stamp their authority. OpTic Gaming is the only NA team left after The Guard lost to Japan's Zeta Gaming yesterday.
OpTiC Pujan "FNS" Mehta and DRX Kim "Zest" Gi-seok spoke to the media shortly after the incredibly close series. Sharing his thoughts on the series, OpTiC FNS said playing against such a tactically strong team is a fun experience for them.
"Every time we play a strong team like this, who's tactically prepared for everything, it's very very fun. Because at that point, you're just manipulating rotations and shoutout to my teammates for believing in me and listening to me when I said hold," said FNS after the match. "A lot of times, there's one tell that this team has is that they over-rotate at times, especially on hits. It's what they abused on us in Ascend as well. So I just took a page out of their book for the last two maps."
"We were calm after the first map. We should have won, we felt" – FNS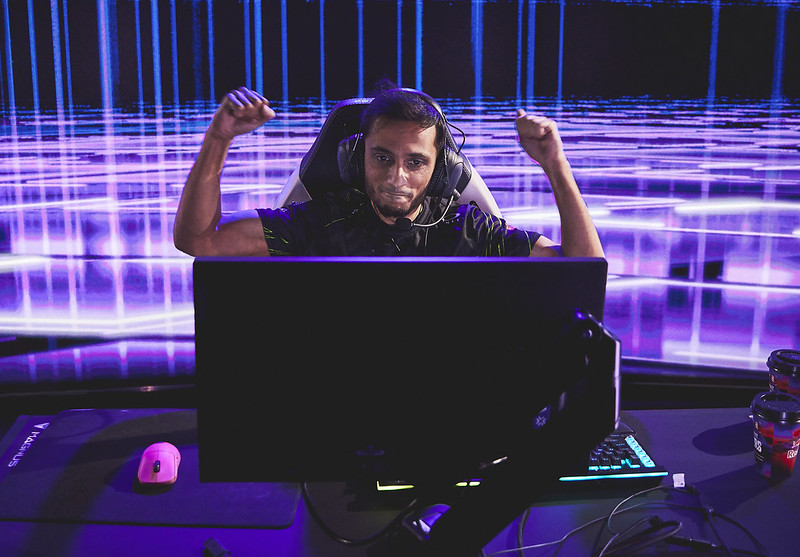 The DRX-OpTiC match was one of the most exciting game this Masters, often coming down to the last second on several rounds. Despite losing the first map, the mood within OpTiC was calm and the players had a winner's mentality.
"We were calm after the first map. We should have won, we felt. Even though it was a 13-8 scoreline, a lot of those defense rounds were super super super super slight margins and they would have been in our favor. So we felt like we were winning the rounds and losing. Every round that they won, we had a high chance of winning just before they won. Credit to them, but we didn't feel like we should have lost, so going into Icebox we were just calm. "
Despite being on the losing side, DRX Zest said they are not looking like a team that has lost. The series went to three maps and double overtime in the third map. It was as close as it gets.
I think we're not looking like a team that has lost. We're pretty confident we are going to come back from the lower bracket. It's most likely going to be a rematch. So we're confident we can win.

DRX Zest
Confident about them getting a rematch against OpTiC later in this tournament, DRX Zest blames the series loss on multiple personal mistakes.
Today there were a lot of personal mistakes on our side and we weren't as flawless as we usually are as playing as a team. With that being said OpTiC played a great game today and they were a little bit better than what we had actually expected.

DRX Zest
The first-kill difference
There was very little separating the two teams, but there is one statistic that saw OpTiC take the lead on both maps. OpTiC secured the first kill on all three maps, but the difference was particularly noticeable on Icebox.
"Most of the first kills are probably due to how aggressive Yay plays and pushes forward both on defense and the attack. I think it was the personal mechanical skills of Yay that really made the difference there."
The first kills for DRX and OpTiC were (10-12, 8-16, and 12-16) on the three maps respectively according to Rib.gg.
DRX defeat OpTiC Gaming; advance to Top 4
Using their failure at VCT Champs as a motivating tool to fuel their Masters performance, DRX has come into this tournament as one of the favorites. The team went flawless through the group stage and had a slight stumble against Paper Rex. But that stumble was mostly due to individual mistakes, said DRX BuZz in an exclusive interview with Esports.gg.
OpTiC picked the first map of Ascent but were in for a rude shock as DRX controlled the pace of the entire game. Nullifying Yay in nearly every round, a big part of OpTiC's past success on this map was removed from the North American side.

The first map was all about DRX outmaneouvering OpTiC continuously. DRX finished the first half with a 9-3 score, but the actual gameplay seemed much more dominant. OpTiC had a small comeback on their defense, but DRX was always one step ahead.
The same cannot be said for the second map, where OpTiC's aggression and Marved's late flanks regularly caught DRX off-guard. There were several moments of brilliance for DRX, but it was a much closer map on Icebox. This time OpTiC emerged as the winners; they were not going out of the tournament just yet.
The third map continued in a similar pattern with both teams going toe to toe on Split. There were incredible individual performances on both sides.
There was almost never a gap of more than two rounds between the two teams. Just when it seemed like OpTiC would go on to series point, DRX brought back the series with a thrifty win.
What could only be the perfect fitting finish between the two teams, with changes in pace, changes in playstyle and strategic differences, Split went to overtime. The first team to get a lead of 2 rounds would win the series.
In the end, OpTiC Gaming came out ahead, but just. The final map of Split ended with a 15-13 score, sending DRX down to the lower bracket to face Zeta Division. Meanwhile OptiC has secured a top 4 finish at VCT Masters Reykjavik.
Stay tuned to esports.gg for the latest Valorant news and updates.