Cloud9's Vanity is the glue that put together a roster that finished top eight in Champions 2021.
Known for his creative and explosive calls, Vanity is one of the most popular Valorant players in the world. Vanity currently plays for North American side Cloud9, where he helped his side qualify for Champions in 2021 through the Last Chance Qualifier. Here are Vanity's Valorant crosshair and video settings.
Vanity has been one of the best IGL's in the North American scene for some time now -- Cloud9 will need the cat ears lover at his best with C9 being named one of the ten partners in the new VCT America's franchise league. This article will be the ultimate guide to Vanity's settings for Valorant - highlighting his mouse, video and up-to-date crosshair settings.
Vanity's Mouse Settings
DPI: 1600
Sensitivity: 0.141
Zoom Sensitivity: 1
eDPI: 225.6
Hz: 1000
Raw Input Buffer: On
Windows Sensitivity: 6
Vanity's Crosshair Settings
Primary:
Color: Green
Crosshair Color: #00FF00
Outlines: Off
Center Dot: Off
Inner Lines:
Show Inner Lines: On
Inner Line Opacity: 1
Inner Line Length: 2
Inner Line Thickness: 2
Inner Line Offset: 2
Movement Error: Off
Firing Error: Off
Outer Lines:
Show Outer Lines: Off
Movement Error: Off
Firing Error: Off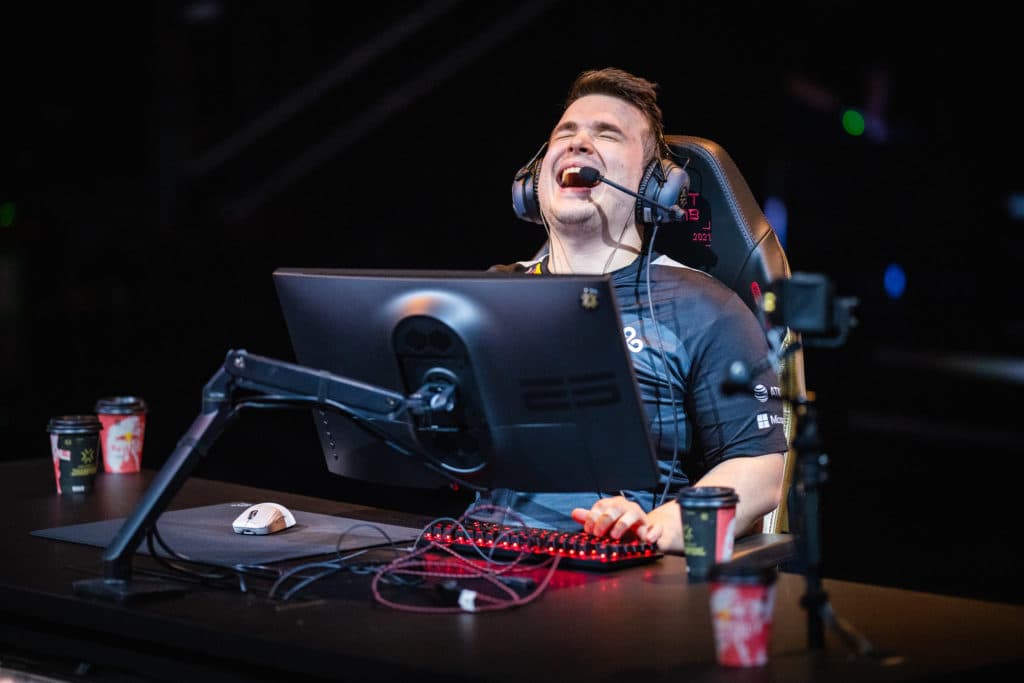 POTSDAM, GERMANY - DECEMBER 1: Team Cloud9's Antony "vanity" Malaspina
competes at the VALORANT Champions Groups Stage on December 1, 2021 in Potsdam, Germany. (Photo by Wojciech Wandzel/Riot Games)
Vanity's Video Settings
Resolution: 1920x1080
Aspect Ratio: 16:9
Aspect Ratio Method: Fill
Display Mode: Fullscreen
Multithreaded Rendering: On
Material Quality: High
Texture Quality: High
Detail Quality: High
UI Quality: High
Vignette: Off
Vsync: Off
Anti-Aliasing: MSAA 4x
Anisotropic Filtering: 4x
Improve Clarity: Off
Bloom: On
Distortion: Off
Cast Shadows: Off
To keep up to date with every team that has been accepted into the VCT franchising system, please keep up with our most recent article on Riot Games' announcement.
This article will be updated frequently as Vanity updates his crosshair, mouse and video settings.