Cloud9 Blue's leaf spoke to press after their win against Vision Strikers about what went wrong on VS' end, and C9's mentality heading into a match against Team Liquid.
Despite coming in as North America's third seed, Cloud9 Blue are the region's last hope of winning VALORANT Champions. With their win over Vision Strikers to close out the group stages, as well as losses by Envy and Sentinels, they're the last squad North America has standing. To secure their spot, they dispatched tournament favourites Vision Strikers 2-1.
Cloud's Nathan "leaf" Orf spoke to press after the game about what they did well, what went wrong for VS, and what his thoughts were heading into a quarterfinal match against another tournament favourite, Team Liquid.
Victory over Vision Strikers
Korea's Vision Strikers came in to Champions as a favourite to win, but ended up falling to leaf's Cloud9. Discussing the match, leaf spared no words on what he thought went wrong on Vision Strikers' end.
"I think they kind of pressured themselves too much with the press that they did. I remember seeing an interview where they said that they're the best team here. I also think that, to be honest, they're kind of overrated. Like they're really good, but some of the things that they do is just too readable, and it's like they really need to learn how to be more flexible."
leaf followed up on this with an explanation that Cloud9 Blue's Korean members also helped them be more prepared for the matchup.
Q: vanity told press a few days ago that it's difficult to play against teams from other regions, due to the lack of scrim experience with them. Do you think that was the case today?
"No, not really. Vision Strikers doesn't really change what they do, and I feel like we were kind of comfortable. We have xeta and our coach Autumn who both are from Korea: Autumn coached C9 Korea and xeta obviously played on C9 Korea. So they were familiar with how their players played, their playstyle and their mentality, so it was pretty easy."
With the win, Cloud9 Blue also became the first North American team out of groups. By the time the match concluded, Envy had yet to play; they'd end up losing to X10 CRIT. leaf told press that they were happy to secure their spot, mostly because it meant that the potential for upsets was over.
"[Securing playoffs] feels pretty good. Obviously, we all watched Sentinels yesterday, and that was kind of disheartening as an NA fan, I'm sure… Nothing's free, basically, so it feels good to at least be secured in our spot."
Matchup against Liquid
With the bracket having been drawn yesterday, Cloud9 Blue knew their quarterfinal opponents as soon as the match ended: Team Liquid. The EMEA roster has been dynamite every since bringing on Nabil "Nivera" Bernlitom – they haven't lost a game or tournament since October. leaf provided his initial thoughts on what that matchup would bring.
"We're pretty confident based on the scrims that we've had against them. We've scrimmed them quite a bit here. I do think they're better in matches than they are in scrims obviously – I think a lot of people are – but I'd say we're pretty confident in a map-to-map basis against them."
Q: Who would you consider your biggest threat on Team Liquid individually?
"Individually, probably Nivera or Jamppi. I think they kind of have a mix of individual aim and also mental, they're both pretty smart players. They play really good at the roles that they do, and if they have a good day, they're pretty hard to beat."
That last answer notably leaves off Adil "ScreaM" Bernlitom, who has been Liquid's ace since they entered VALORANT. But we can only wait and see how the match plays out.
leaf looks ahead
The question was posed about how EMEA had had tremendous performances at Champions, while North America has been faltering.
"I think it's hard to tell. Obviously, I think the people or the team that wins it all, people are gonna say that region's better. But I think, every single game with every EU team, it wasn't like it was a complete blowout."
The only one that was was Acend-Envy, and Envy had to play from the hotel and Victor had COVID, so I don't even know if that's a true indication of how good Envy can be against EU. I think it's really really close, like maybe on the same par, and I think it really depends on the day. It may be matchup-dependent, and individual days, that separated EU and NA."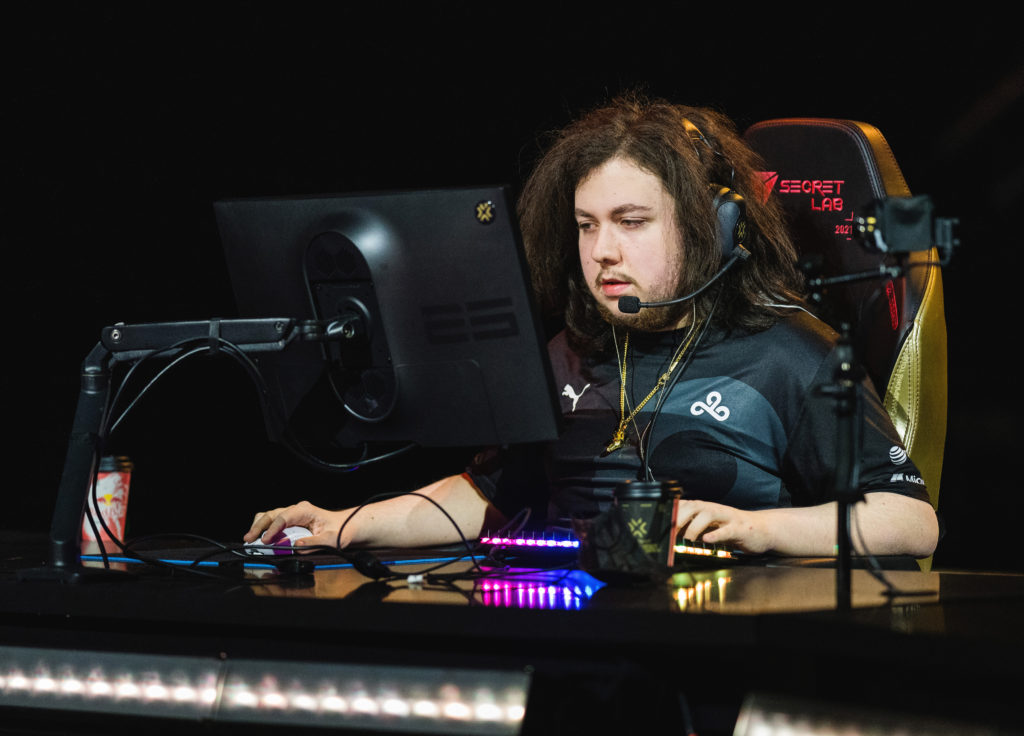 leaf also wrapped up Cloud9 Blue's entire arc over the last few months in one answer.
"It's been a very rocky road, I guess. Beginning of the year, like spring, we were third in the Iceland qualifier and it looked pretty good. For the Berlin qualifier, we obviously didn't even make it to a closed qualifier. So that was obviously a terrible circuit."
"LCQ, we signed vanity, and I think it was really good. We lacked a true leader on our team. I was kind of hard to capitalize on or fix our mistakes because we didn't have a true leader in-game," said leaf.
"LCQ was kind of easy. We lost that one bo3 to Rise and then we were like, you know, just need to strengthen some things out and play more together. And kind of the same here, we lost that bo3 to Fnatic, really really close match, and we were like, just need to focus up for the next ones,"
---
Stay tuned to Esports.gg for the latest VALORANT news and updates, and full coverage of VALORANT Champions Berlin.