The return of the prestigious GENESIS Super Smash Bros. tournament series will now happen in April.
On January 14, organizers made the difficult decision to postpone the GENESIS 8 Smash tournament series due to COVID-19 concerns.
The official announcement came via Twitter on January 15th, and sent a shockwave through the entire Smash community. With the event just two weeks away it's an untimely circumstance for everyone involved.
Originally scheduled to take place January 28-30 in San Jose, California, it will now be held April 15-17 at the same location. There is a silver lining though for fans as Ludwig has announced a $30K Smash tournament for January 29th to 30th.
What is GENESIS 8?
Founded in 2009, GENESIS has been a focal point in the Smash community for many years. Following events in 2009 and 2011, there was a four-year hiatus before the return of GENESIS in 2016.
Since then, it has been held annually as one of Smash's most prestigious tournaments. It now hosts tournaments for both Melee and Ultimate with hefty rewards. GENESIS 7, held in early 2020 just before the start of the pandemic, featured a $20,500 prize pool for Ultimate and $15,000 for Melee. These numbers will increase for GENESIS 8, with over $30,000 currently listed for Ultimate and $24,000 for Melee.  
GENESIS 8 was slated to be the series' return after the event was canceled altogether in 2021. Over 4,400 attendees had registered on smash.gg, including the world's best players in both Ultimate and Melee. Registered players for all games have automatically been signed back up for the April event.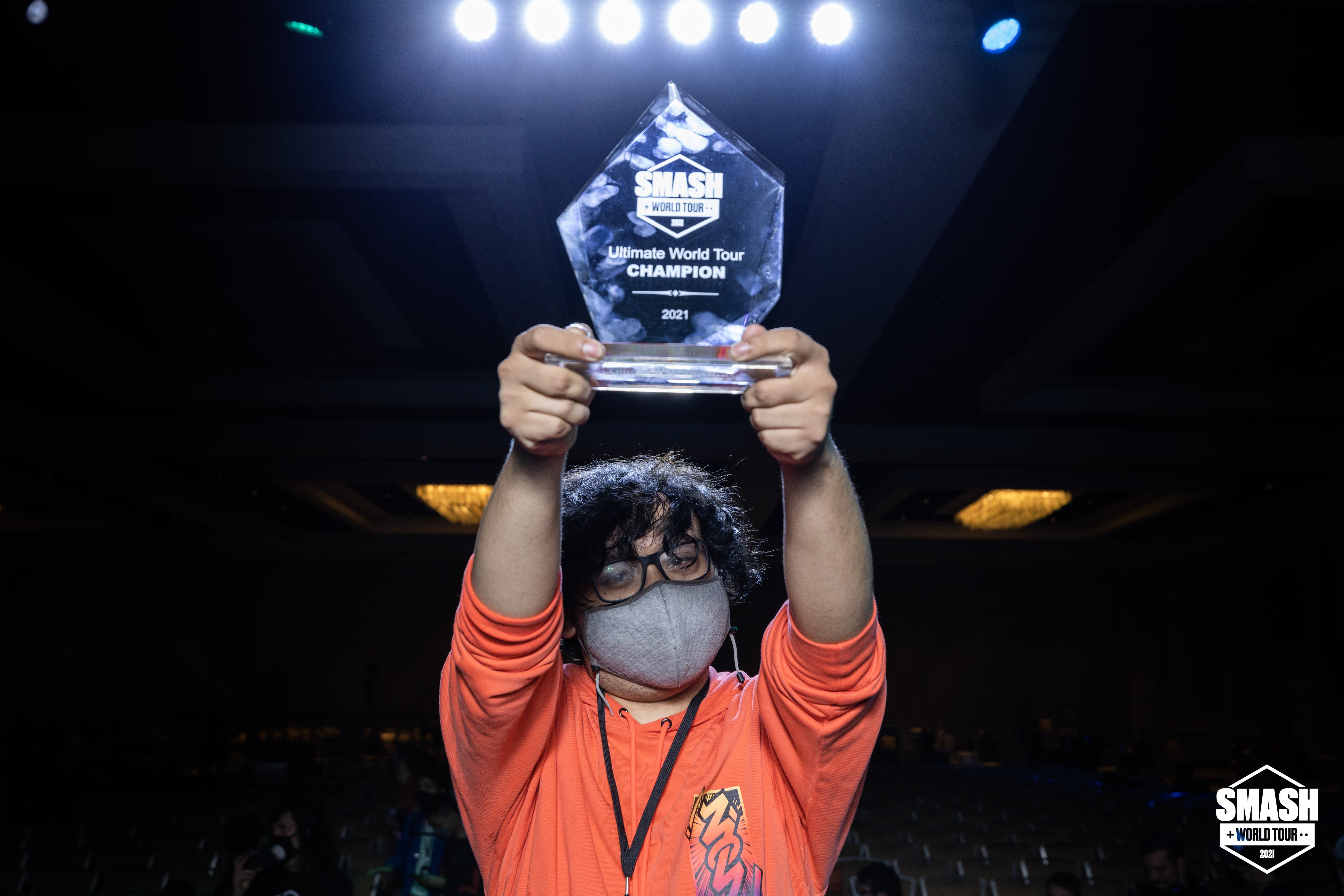 Reigning GENESIS 7 champion Tyler "Marss" Martins, Smash World Tour champion Leonard "MkLeo" Lopez Perz (Who we interviewed back in September) , and Smash Ultimate Summit champion Gavin "Tweek" Dempsey are just some of the illustrious names that were set to appear at GENESIS 8. Legendary icons like Juan "HungryBox" Debiedma, William "Leffen" Hjelte, and Joseph "Mang0" Marquez highlighted the Melee bracket. 
Unfortunate Timing for Smash Community
According to GENESIS' official statement, the primary reason for canceling the event was safety concerns regarding COVID-19. Organizers were taking advanced measures to ensure that attendees' health would not be jeopardized, but they did not think this would be enough to stop the rapid spread of the Omicron COVID-19 variant. The statement reads:
"We had planned on many extra safety precautions, such as onsite PCR testing for staff, an entire second venue hall (100k sq.ft) to space things out further, PPE supplies for volunteers and staff, including a limited amount for attendees, sanitizing products all over the venue, and multiple hours-long meetings with the venue and staff to ensure a safe and easy flow for vaccination check in."
In spite of all the extra safety precautions we have planned, we still don't think we can provide a reasonably safe event in these circumstances."
The statement also explains that the organizers were unsure if the event could properly function with how understaffed they were. It notes that several key staff members and volunteers understandably backed out because of the virus. The organizers expected more staff to do the same, making the situation too difficult to overcome. 
GENESIS taking a heavy financial loss due to postponement
GENESIS revealed that they are taking a six-figure loss as a result of the postponement. Because of these high costs, they can only give a 50% refund on the venue and Top 8 passes for attendees.
However, those that registered before January 7 and international players will receive full refunds. All attendees' event fees will also be fully refunded. Refund requests must be made by February 18. 
GENESIS organizers have assured that the event will not be postponed again unless the venue is shut down. For more updates on GENESIS 8 and other Smash tournaments, follow esports.gg for the latest news.