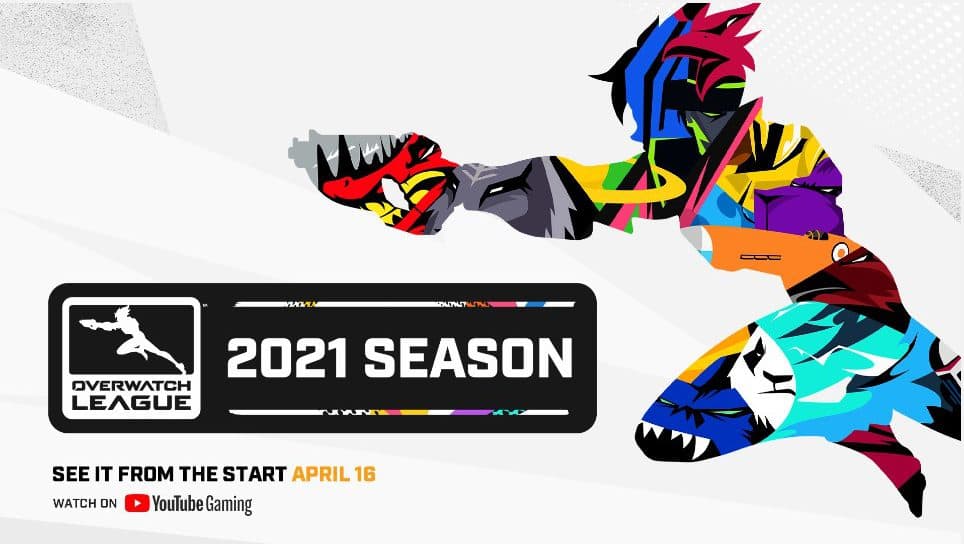 OWL Tokens, player cams, Clips and 4k viewing coming to Overwatch League 2021
Overwatch League is introducing several new features to its broadcasts to enhance viewer experience and increase interaction with fans.
The Overwatch League is implementing a slew of changes to enhance the viewing experience for the upcoming season. The Overwatch League 2021 season will kick off in April with 4k broadcasts and YouTube's new clip-and-share features.
Overwatch League adds new features for a better viewing experience 
Activision Blizzard
signed an exclusive streaming deal with YouTube Gaming in 2020. YouTube offers some advantages over Twitch but is a significantly smaller platform. Certain Twitch features such as 'Clips' were not available on YouTube much to the dismay of OWL fans. These interactive features make Twitch one of the most engaging and successful live-streaming platforms.
Overwatch League fans could earn OWL tokens for watching the games on Twitch. These tokens acted as currency to buy in-game skins and Overwatch League-themed sprays. The OWL All-Access pass provided users with access to the Command Center- a way to customize the
viewing experience
. Fans should
link
their YouTube and Battle.net accounts to earn the viewing rewards.
Overwatch league: 4K viewing experience
O
WL's YouTube Gaming channel will provide high-quality 4k resolution streaming. Image Credit:
Overwatch League
. 
Overwatch fans can enjoy every match of the OWL 2021 season in 4k resolution. The high resolution will be available for live as well as on-demand matches on the tournament's YouTube channel, website and mobile devices. 
'Clip and Share' feature
Users can click the Clip button to save their favorite gameplay moments from the stream. Image Credit:
Overwatch League
. 
Twitch clips were extremely popular on the Overwatch League Twitch channel. The lack of a similar feature on YouTube gaming was one of the biggest complaints about last season. 
Clips are a new feature on YouTube (still in the alpha stage). OWL fans can create clips ranging from 5 to 60 seconds long. This feature is already very popular in the Call of Duty Channel and has a high demand amongst OWL fans.
How to create a YouTube clip?
Start watching an eligible video on YouTube
Under the video, click the clip icon .
A create clip box will appear.
Select the section of the video you'd like to clip. You can increase (maximum of 60 seconds) or decrease (minimum of 5 seconds) the length of your selection by dragging the slider.
Give the clip a title (max 140 characters).
Player cameras
Player cameras are returning to the Overwatch League much to the delight of fans. As a result, OWL fans can watch their favorite players' actions and reactions during a live game. The League says it plans to incorporate live player comms into the show at select moments. This a very useful interactive feature that keeps fans connected to the their favorite teams/players.
What are Encore broadcasts?
Twenty-four matches featuring New
York Excelsior
, Philadelphia Fusion, and Los Angeles Valiant will be Encore matches. Encore matches are essentially replays better suited to times favorable for North American fans. More importantly, users can still earn viewership rewards while watching these Encore matches. All Encore broadcasts will begin at 9:30 a.m. PT and lead into Watchpoint for that day's West region schedule.
The Overwatch League kicks off on April 16 and all matches will stream live on
YouTube Gaming
.
Rohan
Started esports with Dota, moved to CS, then OW, back to Dota 2, and now a bit of Valorant. I love city-building games, and have spent hours in Cities: Skylines only to have the traffic defeat me. Currently on a reading spree - the aim is to read 150 books in 2023. Can I do it? Would you?