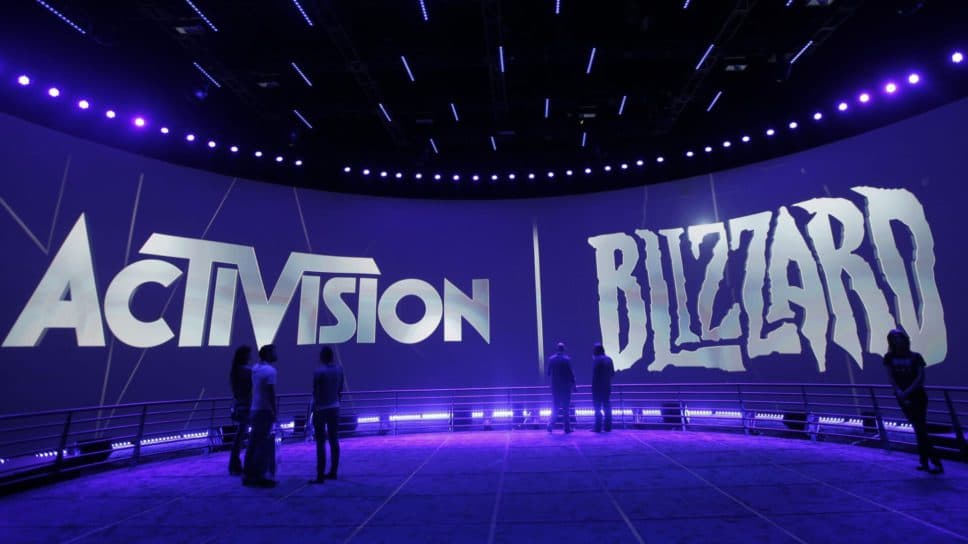 Activision Blizzard layoffs will affect OWL and CDL esports leagues
Fifty employees from the company's esports division are to be laid off. How will this affect OWL and CDL?
Activision Blizzard has laid off nearly 190 employees across departments, including 50 from the esports division, according to a report.
The
Bloomsberg report
received the information from an unnamed source close to the matter. The move will affect less than two percent or less than 190 staff of Activision Blizzard's total workforce. This move is part of Blizzard's plans for the future after a year of disruptions due to the COVID-19 pandemic.
What's the reason for the recent Activision Blizzard layoffs?
Activision Blizzard cites the COVID-19 pandemic as the reason for changing viewership habits amongst
esports
fans. The pandemic forced many sports and esports leagues to move online as in-person events were increasingly difficult due to regulations and social distancing norms.
"Players are increasingly choosing to connect with our games digitally and the e-sports team, much like traditional sports, entertainment and broadcasting industries, has had to adapt its business due to the impact the pandemic has had on live events," a company spokesperson said.
Workers in the U.S. will receive a minimum of 90 days severance and health benefits for a year. They will also receive 'job transition support' and $200 gift cards to battle.net, Blizzard's online game service.
The 50 people who were let go from the esports division were part of the live events and programming sector. Also laid off were employees working at King, the developers of the popular mobile game, Candy Crush. Earlier this year, Activision Blizzard announced plans to hire around 3000 people in 2021. With the recent round of layoffs, it is unclear if Activision Blizzard plans to go ahead with those plans.
What's the future for Blizzard's live events?
The
Call of Duty League
has seen solid growth in the past year. Image Credit: Activision Blizzard.
Activision Blizzard is not completely moving away from live events, said Tony Pettiti to
Sportsbusinessjournal
. The Activision Blizzard President of Sports & Entertainment said OWL and CDL divisions are gearing up for fewer live events. It is important to note that OWL and CDL are not completely moving away from live events. But fans of the two leagues can expect to see changes in the league format over time.
We learned a lot last year in terms of how the leagues can be structured for online play, and we'll look to carry forward the best practices from that.. "In terms of timing, it's a reaction to the realities of how the leagues are playing and what resources we need to allocate to best serve the league, owners, teams and fans.
Tony Pettiti, Activision Blizzard President of Sports & Entertainment to Sportsbusinessjournal.
The move comes even as Activision Blizzard is looking to reduce costs and reallocate resources within the company. The Overwatch League kicks off next month while the Call of Duty League Stage 2 is currently underway.
Stay tuned to
Esports.gg
for the latest esports news and updates.
Rohan
Started esports with Dota, moved to CS, then OW, back to Dota 2 and now a bit of Valorant. I love city-building games, have spent hours in Cities:Skylines only to have the traffic defeat me. Love travelling, an admirer of fine movies, writing a sci-fi novel in spare time and coding (Javascript)