Overwatch 2 creative director reveals upcoming story, lore, and Sojourn secrets
New Overwatch 2 story and lore will arrive soon in the Calling animated short involving Sojourn. Blizzard also talked about the pillars of Overwatch 2 storytelling.
Creative director Jeff Chamberlain has revealed what players can expect in terms of the Overwatch 2 story and lore. The future direction of Overwatch 2 will be about character, hope, and having heart. There will also be an animated short titled "Calling" about Sojourn and more. Read on for details!
Overwatch 2 story philosophy
Overwatch's announcement cinematic that featured kids visiting a museum was pivotal in shaping the game's stories to this day. According to Chamberlain, that pitch actually shifted the story's vibe toward a brighter and more wholesome tone.
The team drew inspiration from childhood films that focused on character, hope, and heart. All of this created the pillars of "a future worth fighting for" and "heroes inspire heroism."
Chamberlain noted how Overwatch 2 will soon release its first set of Story Missions on Aug. 10. As this launch date approaches, players who are unfamiliar with the lore can check out the new Overwatch 2 Genesis videos. These videos offer an overview of Overwatch's early history, the formation of the group, and the initial reputation they gained as heroes.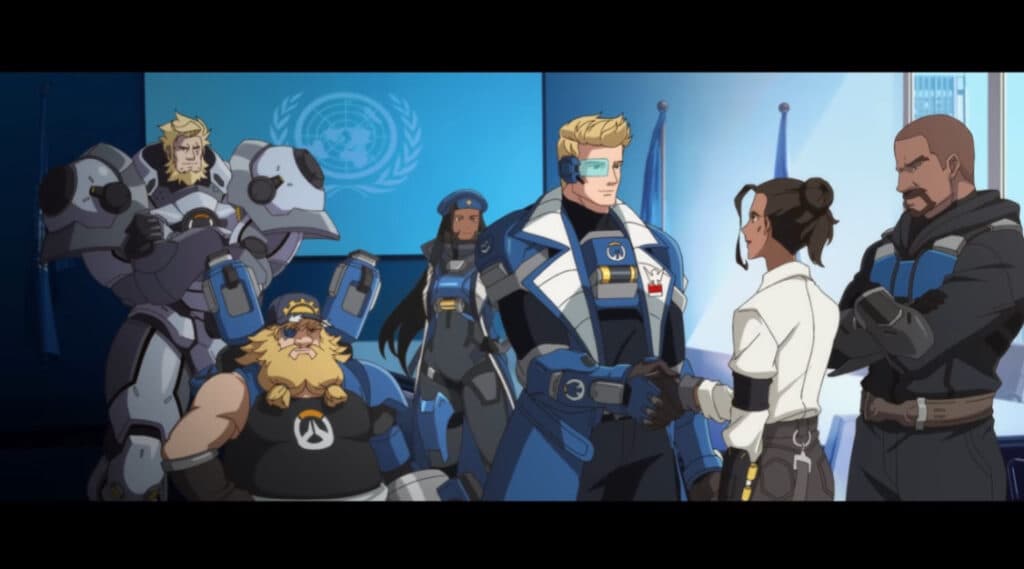 Reinhardt, Torbjorn, Ana, Jack, and Gabriel with Dr. Mina Liao (Image via Blizzard Entertainment)
"We're hoping to create more content like 'Genesis' to continue to flesh out the universe (there's a lot of ground to cover!) and, more importantly, propel the story forward," Chamberlain added in his director's take.
He then gave a brief recap of the Omnic Crisis, which involved a God program named Anubis creating warbots to destroy humanity. Overwatch defeated Anubis, saved the world, and earned the reputation as the best until its downfall.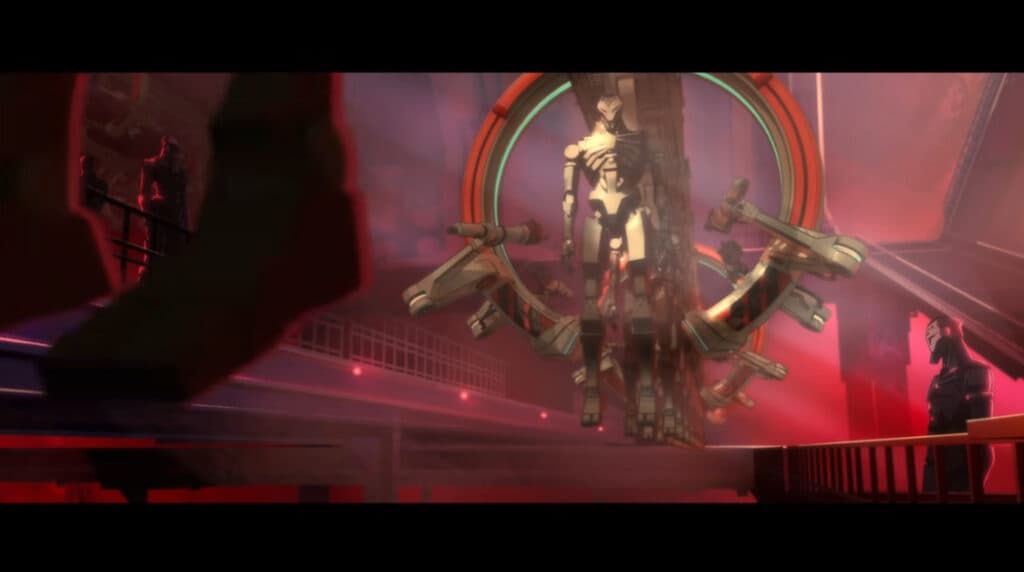 Anubis created omnics for battle (Image via Blizzard Entertainment)
New Sojourn Overwatch 2 lore in "Calling" animated short
After Overwatch disbanded, some members of the core team retired while others either continued to fight for those in need or adapted to a quiet life. While Reinhardt and Brigitte helped people around the world, Winston stayed at Watchpoint: Gibraltar alone. As for Sojourn, her activities were kept a secret and will be revealed in an upcoming animated short.
"Others, such as Sojourn… well, actually, I don't want to spoil that one for you," Chamberlain wrote. "You'll find out a bit more about what she's been up to when we launch her animated short, 'Calling,' just before the launch of Overwatch 2: Invasion." 
The animated short will serve as the final story beat leading up to Null Sector's invasion and Overwatch's response to it.
As players wait for the new Overwatch 2 lore and story drop, they can check out the game's media section for more story-based content.
That's all for now. Stay tuned on esports.gg for more Overwatch 2 news and updates!