Houston Outlaws is pivoting to become a Gen-Z content company known as Outlaws Entertainment following their exit from the Overwatch League.
As a reaction to the fall of the Overwatch League and a rapidly changing media landscape, Houston Outlaws has announced its new direction: Outlaws Entertainment.
Outlaws Entertainment will see the former OWL esports org transition to focus more broadly on entertainment and gaming. In a mock-press conference video, Outlaws confirmed their departure from the Overwatch League, and announced a new focus around four young Outlaws creators; Carlos Ivan, Tori Pareno, Majin2uu and SoDaisy.
The organization will also be launching four brand new YouTube channels, mixing Overwatch legacy content with reacts, let's plays, and entertainment and lifestyle content. In essence, Outlaws Entertainment is a reimagining of the brand to not be so hyper-focused on competitive Overwatch and esports, but instead widen the net to also create content with more mass appeal.
Esports.gg spoke to Lori Burgess, COO of Outlaws Entertainment, about the Overwatch League, the company's new direction and their goals for the rest of 2023 and beyond.
Houston Outlaws still wanted to be part of the OWL
In July 2023, the publication of Activision Blizzard's financial earnings report made the industry aware that Overwatch League teams were each being offered a $6 million termination fee. The fee was payable should participating teams vote to not agree to an updated operating agreement. A vote was held following the culmination of the 2023 season, with the Toronto Defiant as the first team to publicly accept the buyout for its franchise spot.
Since then an OWL spokesperson confirmed the OWL is transitioning to a new model. The Houston Outlaws today confirmed they too will be leaving the OWL, but not through a lack of trying to make it work.
"The biggest myth fans might have is that we as an organization didn't want to be part of the Overwatch League, and no longer believe in esports," said Lori Burgess COO of Houston Outlaws to esports.gg. "Had things gone differently, I don't think this is the outcome any of us were aspiring to."
"We didn't make that kind of investment to purchase a team back in 2019 without the intention of seeing it work. We were dead serious of doing everything we needed to do for the Overwatch League."
Outlaws forever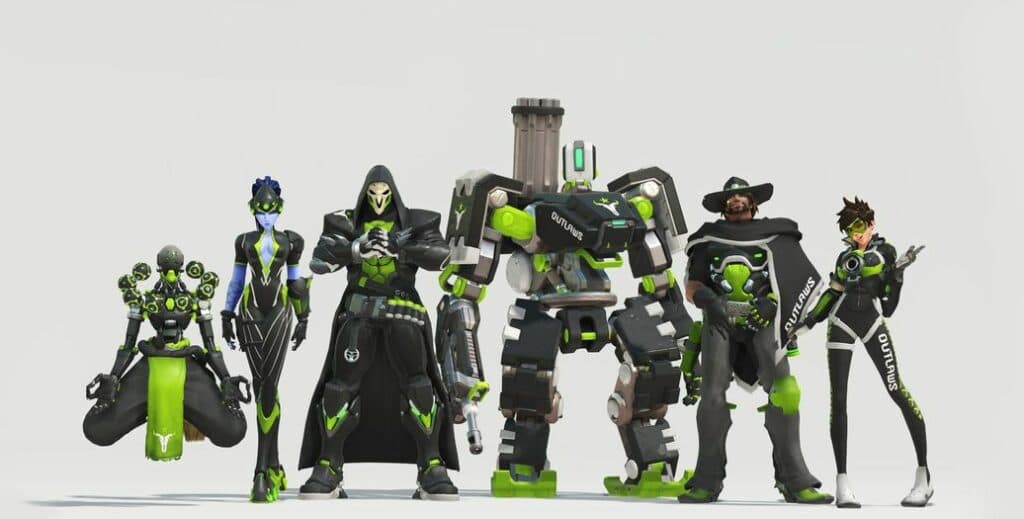 "Ultimately, the Overwatch League was extremely expensive, most definitely was hurt by COVID and the challenges Activision Blizzard suffered as a company recently which spooked sponsors. It's also simply too hard to run a league that expensive while doing regular broadcasts of that high a calibre and limiting the broadcasts to such a small viewership base."
"In addition, when the league began it was on Twitch, where the biggest Overwatch fanbase and community lives. However, it was moved to YouTube in 2020, and I believe fans didn't all migrate. These were just some of the headwinds that made the Overwatch League success particularly difficult."
Despite the challenges the Overwatch League endured, and unsure of the future of the OWL beyond the 2023 season, Houston Outlaws still decided to commit.
"We tried to build the best team we could recruit. The team contracted before our purchase placed 18th in 2019, but for the final 2023 season we finished 2nd. Obviously we would have liked to win the OWL, but to place 2nd in the final season given where we started, is something we're truly proud of. I want the fans to know the end of the Overwatch League has been very difficult and sad for us, but we gave it our all until the very end."
Luri Burgess - Chief Operating Officer, Beasly Esports and Outlaws Entertainment
The future is Outlaws Entertainment
After months of planning, Houston Outlaws - now known as Outlaws Entertainment - begins its transition from an OWL team to an entertainment industry orientated company. Outlaws Entertainment has been designed with the goal of developing a content arm to cater to a younger demographic. A demographic at ease with consuming content across multiple platforms.
This is not a decision Outlaws have taken lightly, and throughout their strategizing process in 2023 tapped into their fanbase for feedback through surveys and Discord. A recent open feedback survey had 500 responses in 48 hours from Outlaws fans keen to make a difference.
"When figuring out our future we wanted to keep an even tighter relationship with our community. We want to make sure we're listening to their wishes and providing content they want to see from us," said Lori Burgess, COO of Houston Outlaws.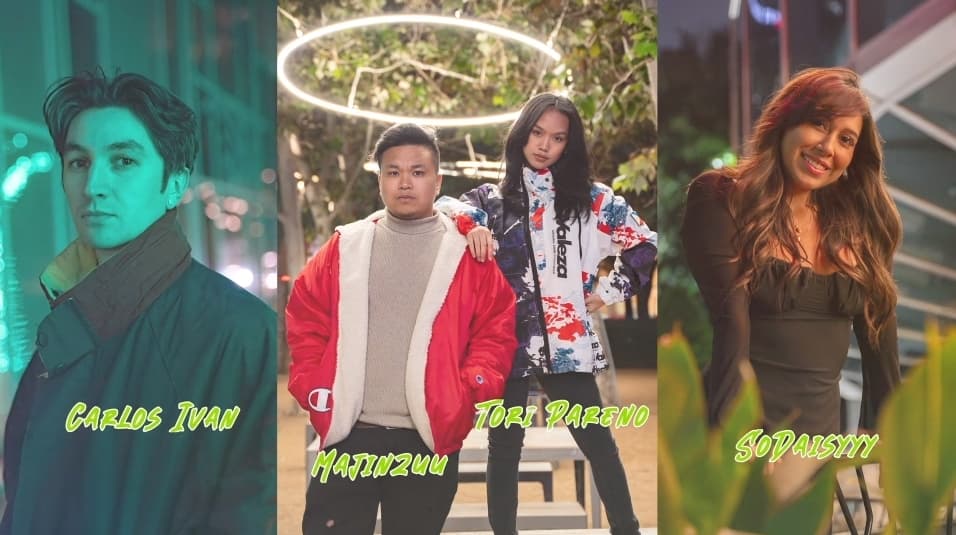 As part of the announcement, Outlaws Entertainment revealed the addition of four new dedicated Outlaws creators:
A quick glance through the content of the new Outlaws indicates a running theme of multi-platform presence and youthful charisma. While none of the creators are household names (yet), their energy and personalities align with Outlaws Entertainment's vision to reach Gen-Z and Gen-Y. Combined the four creators have 1.1 million followers on TikTok, and definitely are more than comfortable on camera.
"We don't want to be a one-trick pony anymore" - Outlaws COO
Carlos Ivan, Tori Pareno, Majin and SoDaisy have all previously worked with Outlaws in the past through JuggernautHTX, their content-focused group formed in March of this year. In addition, Carlos Ivan has been a regular on the Outlaws YouTube channel acting as a host and interviewer.
All four creators will be Houston-based and appeal to Outlaws Entertainment's new target audience of 16 to 27 year olds. While some Overwatch fans might scratch their heads at these additions, one important point to note is that Outlaw Entertainment will be expanding to cover other titles on their channels.
While in the OWL, the Houston Outlaws were contractually obliged to not showcase other games on their channels besides Overwatch. However, with that no longer the case, Outlaws Entertainment will be spreading their wings to create content around the likes of Call of Duty, VALORANT, Rocket League.
Entertainment and lifestyle content is another key focus, which will be quite a pivot from the pure OWL content their fanbase has been accustomed to.
The legacy of the Houston Outlaws Overwatch team will live on through a new upcoming YouTube channel called Outlaws Overwatch, which will feature best-of moments from the past six seasons of Houston Outlaws in the Overwatch League.
"Overwatch will be a part of Outlaws, but we don't want to be a one trick pony any longer," said Lori Burgess, COO of Outlaws Entertainment.
Legacy merchandise of the OWL Outlaws team is on sale until the end of the year. After which point, Outlaws will be releasing a new jersey for 2024 along with the potential for customizable merchandise.
Outlaws Entertainment's new YouTube Channels
As part of the transition to Outlaws Entertainment, four brand new channels will be launched.
"We're going to be a bigger and broader voice for gamers. We were a well known face in esports as a brand, and our new group is taking that responsibility seriously. We will continue to do great things in the space, and we have a lot of exciting things already in the works," said Lori Burgess.
Stay tuned to esports.gg for esports news and streaming information.