Hearthstone 26.6.2 patch notes: one nerf and three bans
Let's go over today's news. Hearthstone released the 26.6.2 patch notes with changes to Standard, Twist and Battlegrounds.
After teasing the possible changes, Hearthstone has just confirmed via patch notes that they are coming later today. While they aren't many, there is an interesting Twist in them, pun intended.
Hearthstone patch notes
Blizzard finally announced the expected balance changes. While there were many problems in Standard at the time, it is worth saying that Twist needed some attention.
On top of that, Battlegrounds got some love after the past content update. We won't be covering the Hearthstone BG patch notes here, but we have prepared a specific article for that!
Standard Changes
The community discussed in this past few weeks which were the problems in the current meta. It seems that the devs were satisfied with how the game evolved after the 26.4 update, as they express in this patch notes.
"The Standard meta is in a good spot right now, with a lot of competitive options across most classes. We're making this adjustment because Whomper is the biggest sentiment outlier in the format. We considered a handful of other cards that could have gotten small adjustments, but decided that it would be better to let this meta play out for a while."
Dev Comment - 26.6.2 Hearthstone patch notes
The only affected card this time was Death Blossom Whomper, which saw a one Mana increase. The reasons behind this nerf is not the card's actual powerlevel, but the sentiment the card generated.
Death Blossom Whomper
Old: [5 Mana]
New: [6 Mana]
For those who remember, Hearthstone released the card in the Murder at Castle Nathria expansion as a 6 Mana, 7 Attack and 6 Health. After the failure of the Deathrattle Druid archetype, the card was buffed in the 26.0.4 Hearthstone patch notes.
Now, the card landed in a worse spot than where it started. If you read between the lines, this is a clear sign that the devs wanted to kill the card.
Hearthstone Twist 26.6.2 patch notes
Twist, Hearthstone's latest game mode has been out for 10 days, and it's getting its first patch notes already. Prior to the mode release, Matt London, Modes Design Lead for Hearthstone, disclosed that Twist would receive less balance support than standard. However, this doesn't mean that they would not pay attention to it.
"Twist will receive balance support. Less than Standard. More than Wild. We want to use rotation as our primary balancing tool."
It seems that there is truth in that statement in the sense that they are not giving a ton of resources into balancing the game mode, but they are taking care of it. The bans in the 26.6.2 Hearthstone patch notes were an adequate response to a mode that will see a rotation in less than a month.
Dev Comment: Part of the Twist Beta is exploring our own design objectives when it comes to the mode. The whole premise of the mode is that there are quickly updating formats already built into it, so balance changes might not be as necessary to keep things fresh. However, we are still able to make card bans when we think they make the format better. Here, we're taking a lighter approach to the big three outliers in the current format. We'll see how these changes impact players and might take further or different actions in the future, including next time we bring back the New Age format.
Devs comment about the Twist bans in Hearthstone 26.6.2 patch notes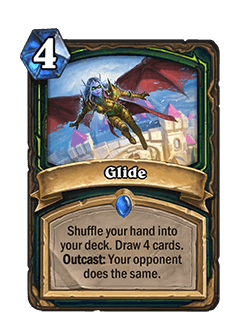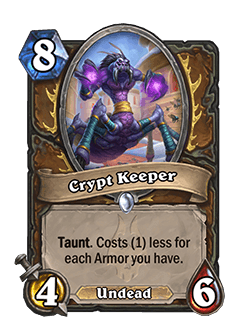 What's actually something to highlight is that despite the short lifespan of the format, the patch notes mention that these Hearthstone cards banned are eligible for Arcane Dust refund. This is a way to compensate the players' whose Battle Ready decks were affected.
That's all for now, but stay tuned to esports.gg we have a ton of Hearthstone coverage, so make sure you visit our news and guides section. See you next time in the Tavern.