7Sea Esports will now likely be the Indian representative at the PMWI Afterparty in Saudi Arabia.
7Sea Esports are the champions of the first-ever official LAN event for Battlegrounds Mobile India, the BGMI Showdown (BMSD). The four-day tournament saw 24 teams lock horns to become the champions.
Orangutan gets close, but 7Sea Esports wins in the end
The fight for the championship ended up being between 7Sea Esports and Orangutan. Ahead of the final game, Orangutan had a comfortable lead of 17 points at the top of the table.
The last game, however, showed just how unpredictable a battle royale match can be. Orangutan were knocked in the sixth position with zero kills. 7Sea Esports, on the other hand, put up a dominant show to get the chicken dinner along with 15 more kills. This propelled them to the top of the standings table of the BGMI Showdown with 92 points, nine ahead of Orangutan.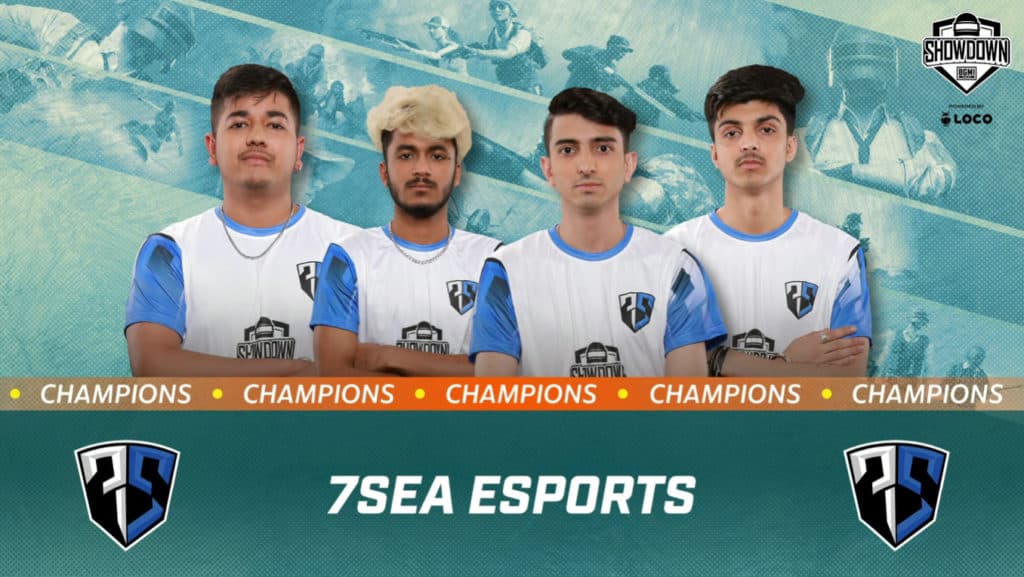 At 41, 7Sea Esports also got the most kills out of any team in the finals. The team's Harsh "Spraygod" Malik was adjourned as the MVP with 15 finishes to his name.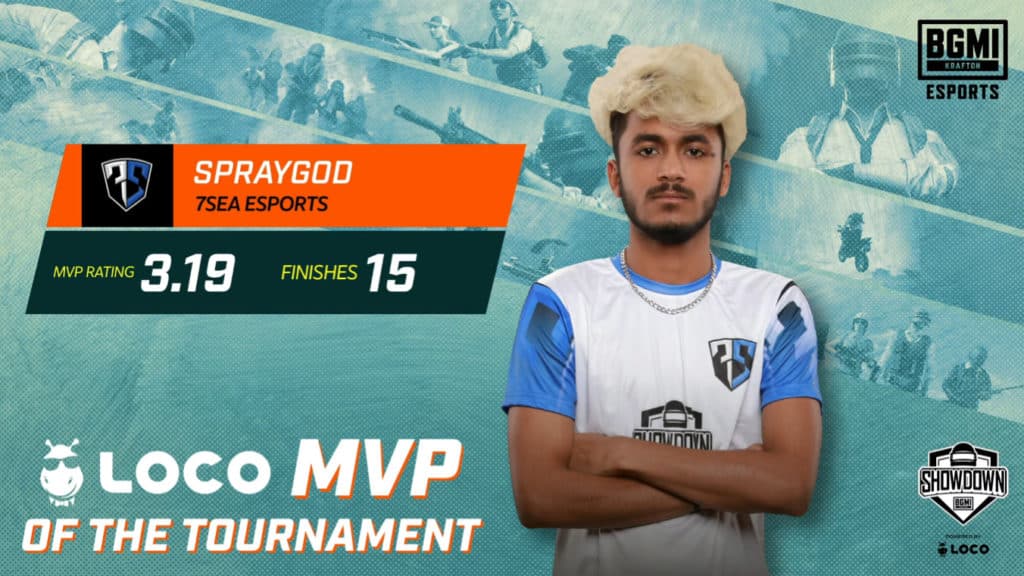 Overall Standings of the BGMI Showdown 2022
Here are the overall standings of the BGMI Showdown Finals.
7Sea Esports: 92 points
Orangutan: 83 points
Enigma Gaming: 65 points
Skylightz Gaming: 63 points
Team XO: 55 points
Hydra: 47 points
Team Soul: 45 points
Team Kinetic: 44 points
OR Esports: 37 points
Global Esports: 35 points
Inside Out: 33 points
Hyderabad Hydras: 28 points
Nigma Galaxy: 26 points
TSM: 24 points
GodLike Esports: 24 points
R Esports: 19 points
Fan-favorite teams disappoint in the BGMI Showdown Finals
Coming into the BGMI Showdown, most fans had their eyes on Global Esports, GodLike Esports, and Team Soul. Global just recently won the BGMI Masters Series and with the BMSD taking place at the same venue in Delhi, fans had a lot of expectations from the team but they finished in 10th place.
Team Soul, on the other hand, who were the Pro Series (BMPS) champions also couldn't put up a great performance and had to settle for seventh place.
The most disappointing performance, though, came from GodLike Esports. They placed second in the BGMI Masters and looked really strong ahead of the BGMI Showdown. The finals wasn't a day they are doing to remember, though, as they finished second-last with just 24 points from six matches.
The winner of the BMSD will advance to the PMWI Afterparty
While Krafton or Tencent haven't officially revealed this, several reports have suggested that the winner of the Showdown will advance to the PMWI's week two, the Afterparty.
Tencent will likely confirm the same in the coming days. Skylights Gaming will be traveling to Riyadh, Saudi Arabia to battle in the PMWI Afterparty from July 18 to 20, where $1 million will be on the line.