Galatasaray Esports coach Irean is looking to bounce back from day 2 troubles and qualify for the Worlds Group Stages.
Turkey's representative Galatasaray got off to a very strong start in Group B. After finding a victory against Beyond Gaming, Galatasaray were in a prime position to vie for the number one seed out of Group B. But after losing to Detonation FocusMe and Cloud9 on the second day, they ended the group stage 2-2 and are now locked into the third seed. The path to the Worlds group stage is now tougher for the Turkish representative. The team's next opponent will be up against Beyond Gaming -- an initial favorite to get out of play-ins -- as the winner of which will face Hanwha Life Esports for a spot in the Worlds Group stages.
Tasked with needing to grab two best-of-five series wins against Play-In favorites, Galatasaray now look to have a miracle run of their own.
In this interview we speak to Galatasaray head coach Irean to talk about coming back to the World Championships, his strengths as a coach and his stance on Group B's strength.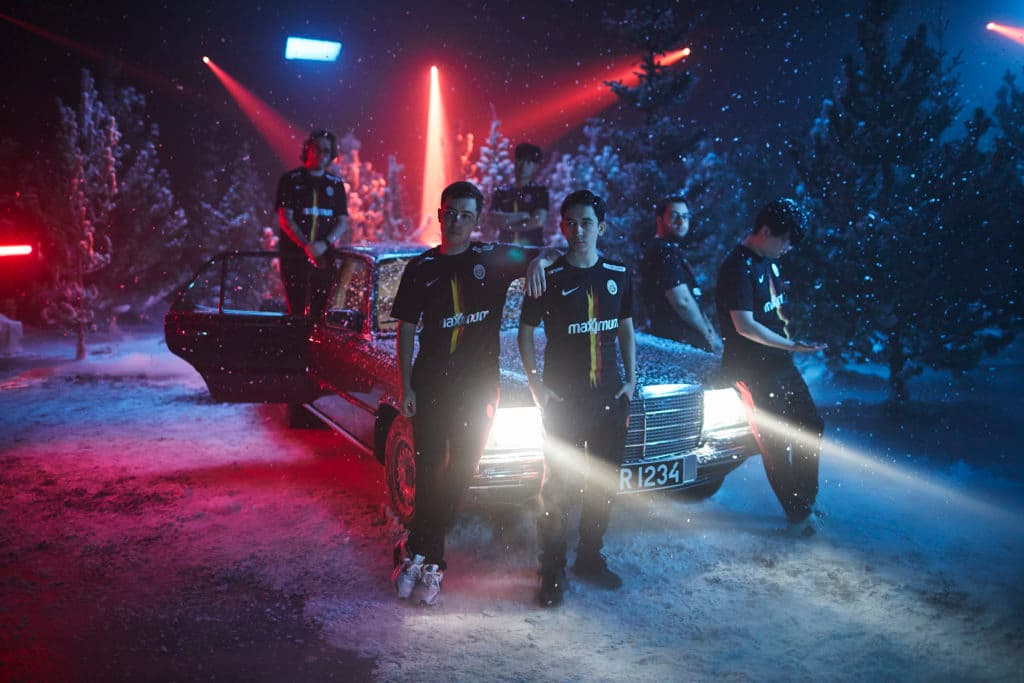 REYKJAVIK, ICELAND - OCTOBER 3: Team Galatasaray Esports poses at the League of Legends World Championship Play-Ins Features Day on October 3, 2021 in Reykjavik, Iceland. (Photo by Lance Skundrich/Riot Games/Riot Games)
---
Talk to me about this world's experience for you What's it been like to just be back at the World Championships?
GS Irean: Yeah, this is actually my second World Championship appearance. The first time I qualified for Worlds, I was very nervous so I could not prepare well enough. At the time, there were a lot of emotions and moments I was not prepared for. Now, as I look back on that experience, I learned a lot and now that I am back, I am hoping this second go-around will be better. Now, I am ready to lead my time on-stage like I should have before.
My personal goal is to start by making the group stage. Previously, I was so focused on what I would do in the group stage, but I cannot take that approach. The first goal should be what is in front of me which is play-ins. Here, we will focus on being able to build up more confidence as we move forward into the next stage of play-ins and be better.
---
Coaches and analysts in North America talk about your impact to a team. In LCS, under your leadership, CLG got to third place, their only playoff appearance in four years. What do you feel is your biggest strength?
GS Irean: My biggest strength is that I was a pro player before. I have good knowledge about the game. Same time, I also understand a player's mindset and why they may be feeling a certain way about something. Knowing exactly why a player may be angry sometimes helps me understand better how I can help them. This same approach is how I am also able to teach my players new concepts as well. They get more motivation knowing that they are learning from somebody with similar experiences and they respect me for it.
I always make my coaching from the mindset of a player. It is important to put yourself in the shoes of your players.
---
Let's talk about the group stages where you had a great day 1 but struggled after that. What happened?
GS Irean: Against DFM, I feel as if we were only performing at 50% of our capabilities. I have a good understanding of how they will play but we also have to prepare their possible counterplay. Normally, we can do that but today it just was not working like usual.
There were a lot of mistakes on our end. I could tell there was a lack of focus in those games and that disappoints me. We really wanted at least the second seed to have a really strong chance to make groups. If we were to meet again though, I think we would understand our roles needed to win the game.
---
Let's talk about Group B. How would you rank these teams right now? What are your thoughts on the group?
GS Irean: For me, I felt as if DFM were the easier opponent over Beyond Gaming, but looking at the group now, they are underrated. The reason I thought DFM would be easier is because their style fits a lot better towards how we play. Unfortunately, we do not have a tiebreaker scenario to showcase that, but we will do our best against Hanwha if we get there.
Players after a loss in those How do you utilize those 10 minutes to make adjustments for the next game?
GS Irean: I think it depends on the situation. If there is a big mistake, even if we are winning, I will address that. Usually, it will be because of the adrenaline of playing a series so I will spend two to three minutes just calming everyone down after the series.
A lot of the focus after that is cleaning up the biggest problem and how we can manage that moving forward. In ten minutes, you cannot give them information overload or else they will not be able to retain any of the changes. These minute changes are for practice. When I prepare for the draft, I talk about the second biggest issue I saw from last game since there is a little more time there. It's funny because in that break I will also allow players to go on smoke breaks some times, but we still manage to fit in what we need to.
---
Have you got any final words to the Turkish fans?
GS Irean: Thank you for supporting Galatasaray. I really appreciate you guys. First day was really good but the second day, we did not have a good performance. Still, I think we can come back in the best-of-fives so don't be disappointed. We will keep trying hard so continue sending support because we need it.