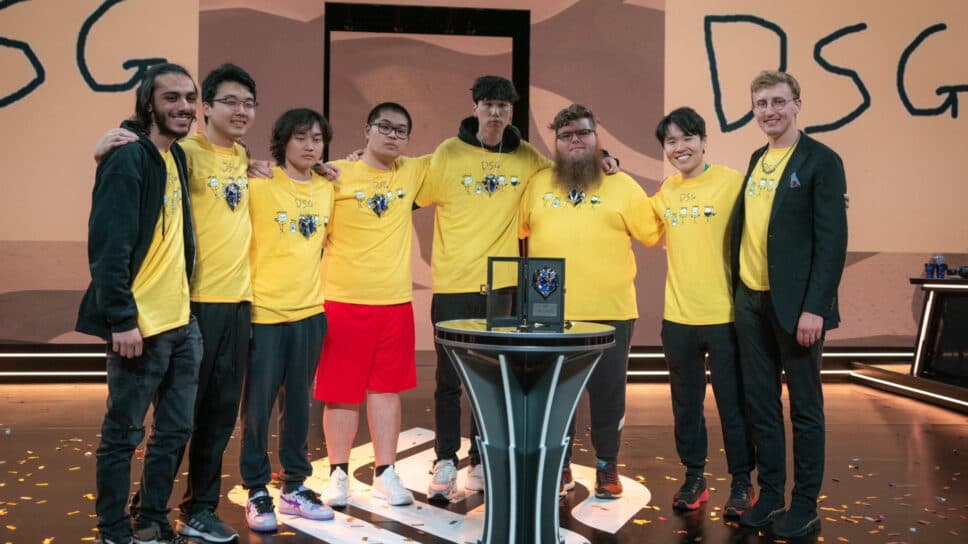 Disguised Toast drops NACL League of Legends team
The news arrived after the players won the NACL 2023 Summer Playoffs.
Jeremy "Disguised Toast" Wang dropped his North American Challengers League (NACL) League of Legends (LoL) team on Aug. 31. Read on for details about the future of team Disguised (DSG).
Disguised Toast drops NACL Championship team
In an announcement, Disguised Toast noted that DSG players can now pursue opportunities in the League Championship Series (LCS). He added that the team's accomplishment in the NACL proved everyone's worth and value as players.
In early August, team DSG won the NACL 2023 Summer Playoffs and earned the bulk of the $100,000 USD prize pool. DSG players fought against teams such as AOE Gold, FlyQuest Challengers, Cincinnati Fear, and Evil Geniuses Challengers.
Here's the list of DSG players:
Aaron "FakeGod" Lee
Tomio Phanlith "Tomio" Chan
Young Ho "Young" Choi
Brandon "Meech" Choi
Tristan "Zeyzal" Stidam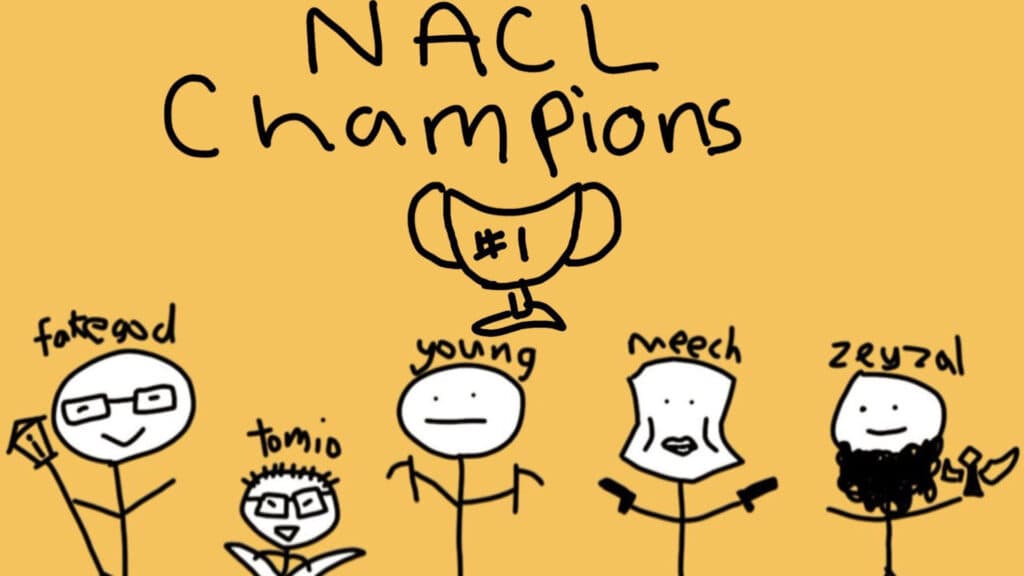 DSG NACL players (Image via Disguised Toast)
"Our agreement with each of them was set so that after the season, they can all pursue LCS opportunities freely and without any kind of restrictions as LCS orgs look to revamp their roster for next year," the announcement stated. It also went into esports pathways.
"Each of them are amazing players and deserve the chance to play on the biggest stage in North America," Disguised Toast wrote. "As an NACL team, there is currently no pathway for any DSG players to work their way up to LCS as long as they remain on the team."
Disguised Toast then vouched for each player's work ethic while highlighting the contributions of head coach Greyson Gregory "Goldenglue" Gilmer and analyst Rahim "Rast" Raza.
In terms of the future, Disguised Toast stated that DSG will stay in the NACL for 2024.
More Disguised Toast esports
As for Disguised Toast's other esports endeavors, he created a VALORANT roster that later included Jaccob "yay" Whiteaker. In 2022, The Game Awards announced yay as the best esports athlete of the year.
The DSG VALORANT roster got disbanded after its relegation from the NA VALORANT Challengers league, according to Disguised Toast. On social media, he stated that he will reevaluate the future of DSG in the VALORANT scene.
Disguised Toast also participated in the VALORANT Game Changers scene. Earlier this year, he created his first one. The roster was met with backlash due to content creators who didn't make it far in the tournament. Sydney "Sydeon" Parker, who was one of the players, addressed this during a livestream.
In July, Disguised Toast returned to the VALORANT Game Changers scene with a new roster. This team secured third place in Game Changers North America Series 2. Community casting for the new DSG team also contributed to a significant amount of viewers, according to Esports Charts.