Will EA FC be free to play?
EA FC is around the corner, is there any chance of getting the game for free?
Many games are now games as service-type releases. With more and more games going with the free-to-play, microtransaction model, could EA FC 24 follow suit and be free to play?
We had our first glance at the new branding and gameplay of EA FC 24 in June and people have been hyping its release ever since. Changes aplenty are coming to the game, including the inclusion of women in Ultimate Team. Could this new era mean that the EA FC game could go free to play?
Erling Haaland is the cover star of EA FC 24.
There would be a whole host of positives to the free to play model for EA FC and future EA Sports soccer simulations. It would likely bring a vast majority of people into the game and they would be sitting ducks for the microtransactions in the game.
As tempted as EA may be, it just doesn't look like it'll be the case for a few years yet at the very least. Sadly, it is a no, for now. EA Sports makes way too much money from sales of the annual soccer simulation game to give up.
Will EA FC be on EA Play?
Yes! At some point EA FC will be free to play on EA Play. Depending on your EA Play subscription tier, you could even get it as early as release day on EA Play. That luxury is reserved for EA Play Pro members. The game will eventually come to EA Play. That's just for the standard members and it won't be until late in the game's lifecycle.
That date will likely be around May/June 2024. It could always be earlier, but the game would have be performing pretty bad on player numbers for that to happen.
EA Play is $4.99 per month, with EA Play Pro notching in at $14.99. EA Play Pro members don't just get access to EA FC, they get the Ultimate Edition of the game. This means EA FC is not quite free to play but is cheaper using this method.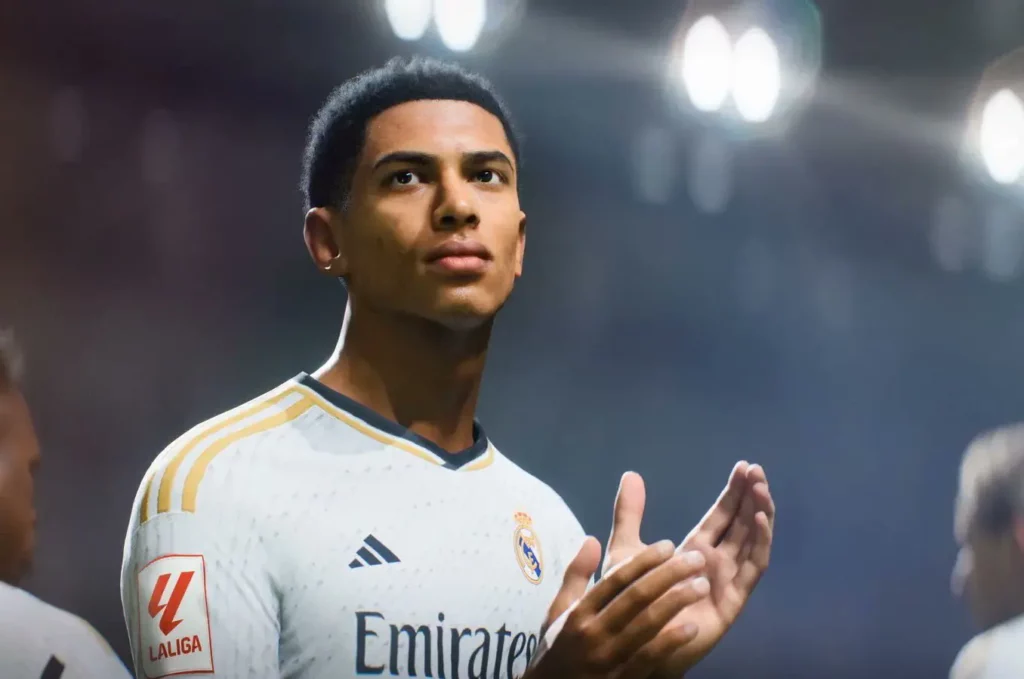 Jude Bellingham is one of the stars of EA FC 24.
Standard EA Play members will also get a 10-hour trial period for EA FC 24. This is in the first week of Early Access release from September 22-29.
Will EA FC be on Xbox Game Pass?
With EA and Xbox partnering to include EA Play on Xbox Game Pass, EA FC will indeed come to Game Pass eventually. Only the standard version of EA Play is included. If you are wanting to get your hands on EA FC through Game Pass, you'll be waiting a while for the pleasure. This would be an eventual way for EA FC to be free to play.