Fortnite x KID LAROI concert rumored to take place late-January
The rumor indicates a Fortnite x Kid LAROI concert will occur later this month. Here's everything we know so far.
According to
Insider Gaming
, the planned collaboration concert will occur later this month. If true, the Fortnite x Kid LAROI event would be the game's first concert of 2023. Epic Games previously worked with other well-known artists like Marshmello, Travis Scott, and Ariana Grande on their unique immersive in-game experiences, which pulled record viewership.
Fortnite x Kid LAROI concert details
First reported by
Tom Henderson
of Insider Gaming, the latest Fortnite concert is slated to occur on January 24 or 25. An inside source further indicated to Insider Gaming that the music from the show would be "playable for one month after the concert has concluded."
As a result, the Fortnite x Kid LAROI concert may not align with the Marshmello and Travis Scott events. Those two collaborations took over Fortnite entirely. Instead, the Kid LAROI crossover bears similarity to the "Soundwave Series" collaborations, which partnered with artists such as
Tones & I
and
Gen Hoshino
and aired for 72 hours straight.
It's unclear what more this rumored concert will feature. However, fans can expect in-game items and quests to some extent. Fortnite has yet to confirm this crossover. If the rumored date of January 24 or 25 is accurate, we can expect official word in the coming days.
Who is KID LAROI?
Charlton Kenneth "The Kid LAROI" Jeffrey Howard is a 19-year-old Australian rapper who burst onto the scene in 2021 with the hit single "Stay." LAROI collaborated with Justin Bieber on the track, which appeared on the artist's first mixtape, dubbed "F*ck Love 3: Over You." "Stay" won multiple awards, including
Billboard Charts
Top Hot 100 Song and Collaboration.
Furthermore, Kid LAROI boasts nearly half-a-million followers on Twitter and 4 million on Instagram. His subsequent career accolade could arrive in the form of a Fortnite collaboration concert if the sources are accurate. 
---
Stay tuned to esports.gg for more Fortnite news and updates!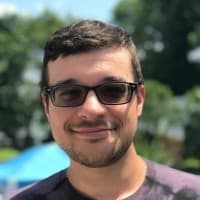 Matthew "MJP" Pryor
Matt "MJP" Pryor began following esports in 2008 when Halo 3 was on top of the world. He is now a Fortnite fanatic who has watched the game's casual and competitive development since the 2019 Fortnite World Cup. Matt plays the game often while reporting on everything from skin collaborations to tournaments and everything in between.