Destiny 2 cosmetics come to Fortnite this evening after an announcement during the Destiny 2 Showcase from Bungie earlier today!
Today (August 23rd), Bungie's Destiny 2 Showcase confirmed the rumor that Fortnite would soon feature skins from the popular video game franchise. This crossover came to fruition alongside Epic Games' agreement with Bungie to bring the series to the Epic Games Store.
However, for Fortnite fans, the juiciest detail arrived in the form of Destiny 2 outfits soon to release. Three characters from the expansive Destiny universe will be available to purcahse tonight at 8 PM EST. Here's everything you need to know about the brand new Fortnite x Destiny 2 collaboration.
Commander Zavala, Ikora Rey, and The Exo Stranger come to Fortnite this evening
The Titan Vanguard himself — Commander Zavala — is the first of three Destiny characters to join Fortnite. He's been part of the series since the first Destiny game, so it's a worthwhile addition. The same sentiment applies to Ikora Rey and The Exo Stranger, who first appeared in the original Destiny.
All three Destiny characters come to Fortnite with recognizable cosmetic items from the Destiny universe. They each have a Back Bling, Pickaxe, and Glider. Furthermore, Epic Games added an Emote to complete the video game crossover.
Here's a look at the Fortnite x Destiny 2 items that will be available starting this evening at 8 PM EST:
Commander Zavala in Fortnite
Commander Zavala Outfit
Targe Back Bling
Crown-Splitter Pickaxe
Sparrow Glider
Ikora Rey in Fortnite
Ikora Rey Outfit
Ophiuchus Back Bling
Black Talon Pickaxe
Sparrow Glider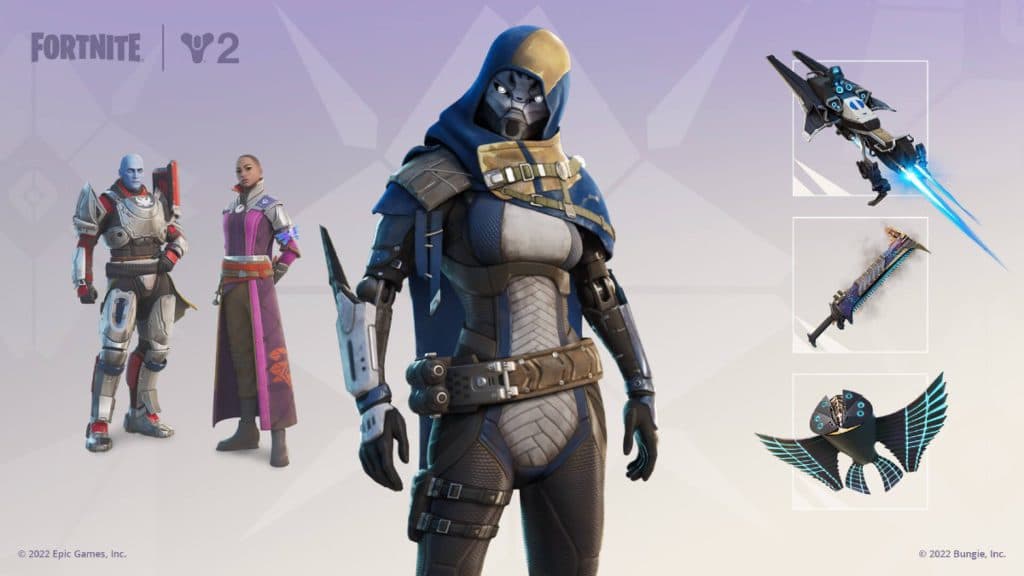 The Exo Stranger in Fortnite
The Exo Stranger
Pouka Back Bling
The Lament Pickaxe
Investigate Emote
Play the Javelin-4 Destiny 2 creative map in Fortnite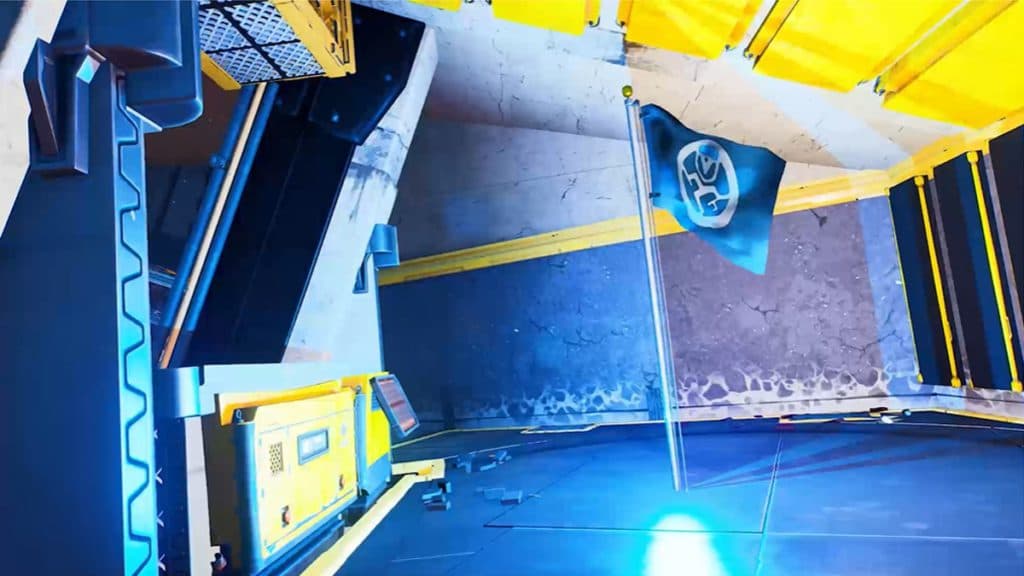 Javelin-4 Creative Map
In addition to the character outfits, Epic Games enlisted the Team PWR creative group to recreate a famous Destiny landscape. Those who input Island Code 0642-9767-7225 via Fortnite's "Discover" menu will teleport to the Javelin-4 map.
The name of the game is "Control" on this landscape. Players will separate into two teams; the first to reach 200 points claim victory. Also, this creative map allows players to select from three predetermined Destiny-themed loadouts. Overall, it's a unique bonus to this crossover that fans might want to try.
Finally, we have to mention that Destiny 2's 30th Anniversary pack is currently accessible via the Epic Games Store. You can check that Check out the latest Gaming Legends Series collaboration when Destiny 2 arrives in Fortnite this evening. Lastly, be sure to check out the recently announced Patrick Mahomes collaboration and potential Brie Larson crossover!