"Whether you were a Zero Build maniac or a Fortnite competitive monster, it is no question that season two brought something to the table for all players."
"Zero Build" mode takes the stage. Streamers like "Tfue" return to the island. Some of the most renowned pros make FNCS history. Fortnite Chapter 3: Season 2 will go down as one of Fortnite's most iconic seasons.
Whether you were a Zero Build maniac or a Fortnite competitive monster, it is no question that season two brought something to the table for all players.
Let's take a look at some of the season's best moments.
Zero Build mode takes over Fortnite in Chapter 3: Season 2
There is no denying that Fortnite's Zero Build mode sparked a flame within the Fortnite scene like any other. The new game mode, first introduced at the beginning of this season, has spread waves across the Fortnite and gaming community.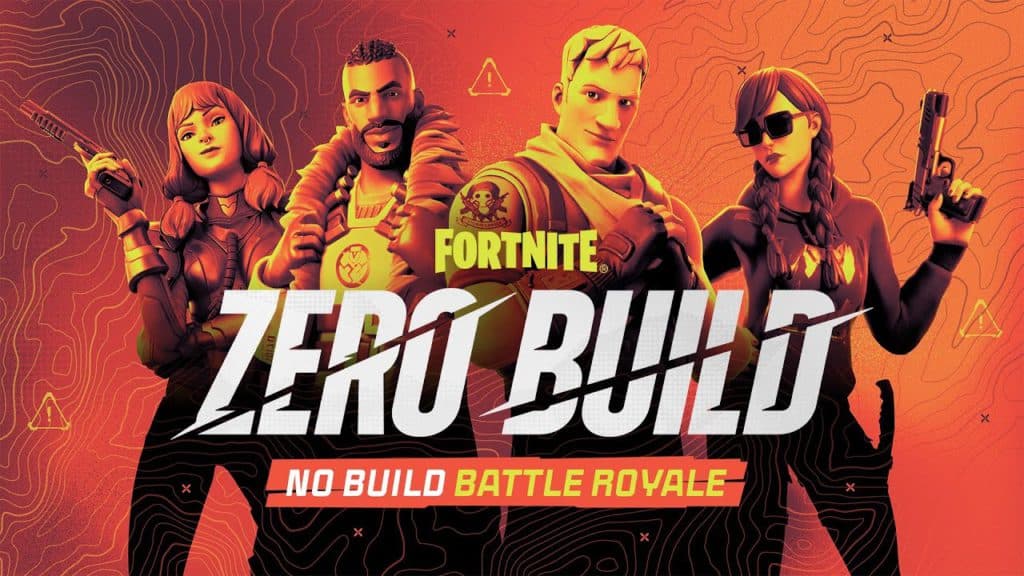 Popular streamers like "Tfue" and "Myth" hopped back onto the battle bus, causing Fortnite's online viewership to spike in large numbers. The popular mode originally was only meant to be in the game for a week. Due to demand, Fortnite made the smart choice and made it a permanent mode.
Twitch Rivals hosts $450,000 USD worth of Fortnite tournaments throughout season 2
With video games comes competition, and with competition comes prizes. Twitch Rivals made sure that the best of the best gamers were compensated nicely with their $450,000 Fortnite tournament series.
The series spanned throughout April and part of May and consisted of multiple Twitch creators. Each week was hosted by a different creator. Popular creators such as "NickEh30", "Sommerset", and more were hosts amongst this stacked roster.
Game modes varied, as some weeks it was Zero Build, and other weeks it was normal Fortnite tournaments.
Not only did this create excitement in the already well-built Fortnite community, but it also added a new player base. The talk that surrounded the series certainly sparked conversation amongst fans and creators alike, bringing new and old faces back to the battle royale.
Tfue, Myth, and more G.O.A.T.'s return to Fortnite
With the addition of Zero Build in Fortnite Chapter 3: Season 2, some of the most popular OG Fortnite players found themselves dropping off the battle bus once again. Streamers such as Tfue, Myth, Ludwig, and more decided to take part in the new game mode.
With Tfue getting his own "Twitch Rivals: Zero Build" series, die-hard Tfue fans were ready to join him. With a prize pool of $10,000, multiple Twitch creators participated in the tournament. Tfue has been busy streaming the game on the regular ever since his big tournament.
Twitch has not been the only platform capitalizing on Fortnite's new Zero Build mode. Popular YouTube streamer, Ludwig, has used his platform to host large creator tournaments.
Every Monday, the content creator would host a large event, which was in partnership with Epic Games. Ludwig was able to secure a $100,000 partnership with the company, allowing him to host large prize-pool tournaments.
Epic Games allowing large creators such as Ludwig to host these massive tournaments, sets a precedent for the gaming community. As long as these types of events keep taking place, Fortnite: Zero Build will continue to stay on top.
Fortnite LANs are back!
Fortnite recently took to its FNCS broadcast to announce that official Fortnite LAN (local area network) events will start to take place again in November of 2022. This is an exciting feat for fans and players alike.
The official announcement falls only a few weeks after DreamHack had announced Fortnite being added to their LAN roster. Players will now have a chance to compete in-person for large prize-pools.
The idea of LAN events is to provide gamers with a much better sense of community. This style of community is something you cannot find online.
Although the last few years have been trying because of Covid, this new announcement adds quite a bit of excitement to the Fortnite and gaming scene.
Don't forget about Fortnite's story. We must protect the 'Zero Point'!
Alongside Fortnite's announcements and competitive events, we must also pay homage its creative and immersive story. The island is still under attack, and players are fighting everyday to fight off the IO.
With the brand new season adding new POI's such as "The Fortress", gamers have been able to explore every aspect of this ever-changing island.
Fortnite players have been able to fly from blimps, shoot from canons, and more throughout this memorable season. Don't forget Tilted Tower's demise (RIP).
As the island waits for the season finale event on June 4, all we can ask is, "What is next for Fortnite?".