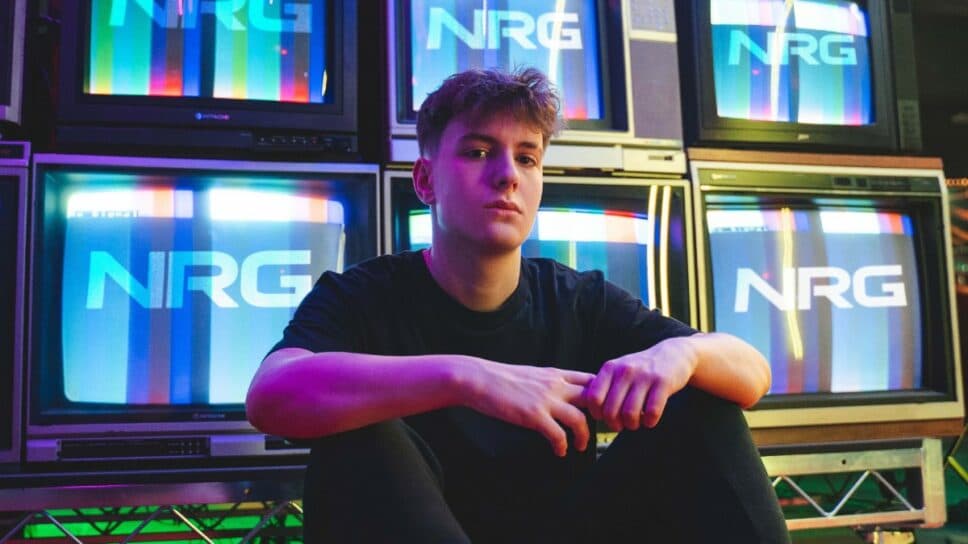 Clix leaves NRG, signifying the end of the org's Fortnite branch
Professional Fortnite player and popular Twitch streamer Cody "Clix" Conrod is no longer with NRG after two years under the team's banner.
The multiple-time Fortnite Champion Series (FNCS) Finalist made the news official today via Twitter. While NRG has not released a statement, many believed this news was inevitable due to recent comments by Clix. The young superstar was the last remaining professional Fortnite player under NRG.
Only Twitch streamer AussieAntics remains part of NRG from the scene. A follow-up tweet from NRG's Executive Producers indicates that NRG is out of Fortnite entirely.
Clix leaves NRG, thanks the organization for two great years
One year after competing in the Solo and Duo Fortnite World Cup Finals, Clix left Misfits Gaming. The 18-year-old then
joined NRG in July 2020
in the most significant roster move at the time. Despite his accomplishments as a player and streamer, the NRG Clix era has ended.
"No longer with @NRGgg. Thank you for the best 2 years of my life. Wouldn't of been anywhere I am without you guys. Excited for what the future holds me."
Statement by Clix
Clix re-signed with NRG in Feb. 2022 after briefly leaving. Now, arguably the most popular Fortnite player is a free agent. NRG's Executive Producer Grady Rains
released a statement
shortly after the news broke.
"nothing but love for clix. he needed to change his comp tag today, but we have a sendoff vid we are making that we'll post later in the week. think i'll make a personal vid talking about NRG Fortnite as a whole today or sometime soon. so many amazing memories. love u [sic] guys."
Another org bites the dust; what's happening to esports teams in Fortnite?
Over the last few months,
Sentinels
,
Counter Logic Gaming
, and
Become Legends
have all withdrawn from Fortnite completely. NRG might be the latest to join this growing list based on Grady Rains' tweet. The trend has become alarming, as many esports organizations have decided there is no clear future in the game's competitive scene.
Current economic issues could be the cause of what has unfolded of late. Many established corporations and esports brands have
laid off employees
since 2023 began. Furthermore, Clix's future is uncertain, considering few top-tier organizations are left to acquire free agents.
Epic reinstates Clix's item shop code
While the end of NRG Clix was an unfortunate outcome, a bright spot in the whole situation occurred two days later. On Jan. 27, Clix announced that his Fortnite Support-A-Creator (SAC) code is back and operational. Epic Games stripped Clix of his Creator code back in May 2021 for an inappropriate tweet.
After contacting Epic Games, the company confirmed his code
would not be reinstated
. Nearly two years later, Epic has changed its tune and SAC code "Clix" has returned. For those who aren't familiar with this program, players receive monetary compensation when others use their code on item shop purchases.
Here's a description from Epic's website:
"In Fortnite accepted Creators will receive $5 USD (or the local currency equivalent) for every 10,000 V-Bucks spent by players who elect to support them in-game. This applies to free V-Bucks that players have earned as well as any V-Bucks they've purchased."
It's a noteworthy consolation prize for the former NRG member amid his recent free agency.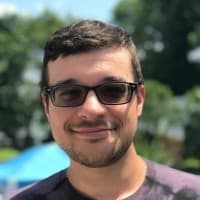 Matthew "MJP" Pryor
Matt "MJP" Pryor began following esports in 2008 when Halo 3 was on top of the world. He is now a Fortnite fanatic who has watched the game's casual and competitive development since the 2019 Fortnite World Cup. Matt plays the game often while reporting on everything from skin collaborations to tournaments and everything in between.