Glitch Infinite saw several tournament favorites drop out early with Cosmos winning after a Grand Finals match against Zomba.
Fresh off his second-place finish at Smash World Tour 2021, Cosmos won Glitch Infinite this past weekend. Glitch is an annual Smash event put together by grassroots organization VGBootCamp.
Glitch Infinite was 2022's first offline major tournament in the United States and featured many of the region's top players. Several prominent overseas players also travelled to attend. Despite many big names featured in the bracket, upsets and Cinderella runs made for the best headlines.
Huge upsets at Glitch Infinite
The biggest story of the tournament was the play of Zomba. The young R.O.B. main burst onto the scene during the Smash World Tour en route to a 4th-place finish. At Glitch Infinite, it looked as though Zomba was destined to win the entire tournament.
Following a huge upset over Glutonny, Europe's best player, he defeated Jake to reach Winner's Side Top 8 before beating Japan's Gackt to advance to the Winner's Final. There he continued his incredible streak, 3-0'ing Cosmos to earn a spot in the Grand Final on the winner's side.
Zomba wasn't the only player stringing together upsets to make Top 3. Jake, an unheralded Steve main, beat both Light and France's Leon before falling to Zomba. Nevertheless, Jake still made it to Top 8 on the loser's side. There the legend of his incredible run continued to grow.
He pulled off two straight victories over tournament favorites Kola and Dabuz before 3-0'ing Gackt to reach the Loser's Final. While he fought hard, a motivated Cosmos was too much to overcome as Jake fell 3-2. Still, at 3rd place, Jake had easily the most unexpected performance at Glitch Infinite.
Cosmos making a case for best Smasher in the US
After outlasting Jake 3-2 in the Loser's Final, Cosmos earned a runback with Zomba in the Grand Final. Exclusive using the Aegis with Mythra as the lead, Cosmos quickly routed Zomba 3-0 to reset the bracket. It looked as though all the momentum Zomba had carried throughout the day finally come to a screeching halt.
He was even forced to switch to Link in the final game just to throw something different at his opponent. Ultimately, Cosmos' keen adaptations and consistently prevailed as he won 3-1 to take the tournament.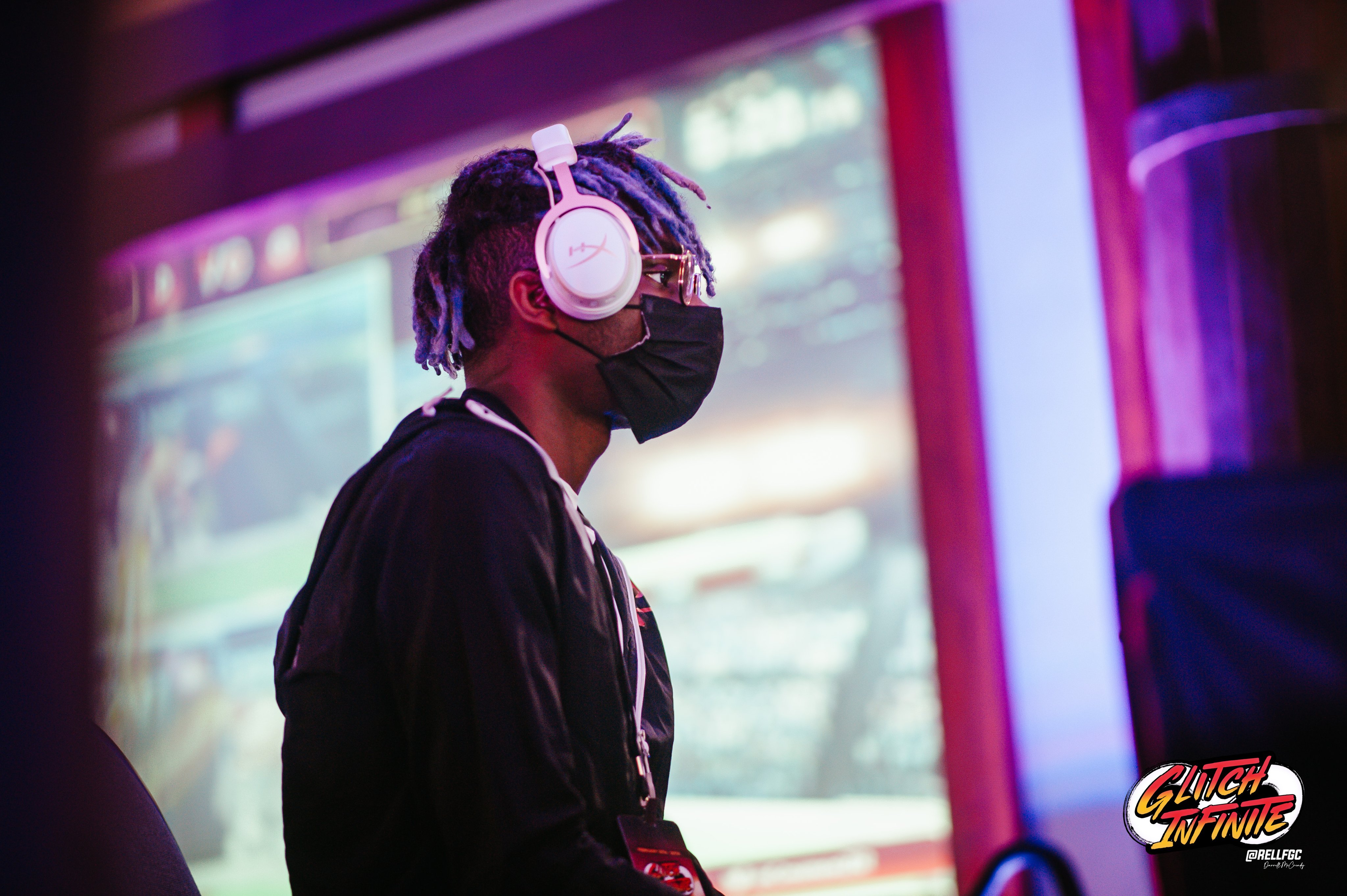 Based off this victory and his performance at the Smash World Tour, Cosmos suddenly has an argument for the best Smash player in the United States. He outplaced fellow top US players like Dabuz, Kola, and Light, amongst others. The switch to Pyra/Mythra seems to have unlocked a new level in Cosmos' abilities. With many more tournaments in the US to come in 2022, he will have plenty other opportunities to cement his claim as best in the county, and perhaps the world.
Tournament favorites with the early exits
While upsets are exciting, they also result in top players falling short of their expected goals. Tournament favorites like Glutonny, Dabuz, and Kola were all upset by Zomba and Jake and failed to make Top 4. Glutonny even suggested it may be time to stray from his trademark Wario after being dominated in matchup against Gackt's Ness.
Several other well-known players came up short of contending for Top 8. Fresh off his Smash Summit 4 invite, Fatality finished 17th. Raflow, one of France's best players, struggled with travel exhaustion but still finished 25th. Riddles, a shoto main known for his Terry and Kazuya, tried out Roy for most the tournament and finished 49th.
Glitch Infinite Top 8 Standings
1st – Cosmos
2nd – Zomba
3rd – Jake
4th – Gackt
5th – Glutonny
5th – Dabuz
7th – Vendetta
7th – Kola
Other Notable Finishes
9th – Goblin
9th – Tilde
as well as 9th – Leon
13th- Light
17th – Fatality
25th- WaDi
25th – Raflow
33rd – Ned
49th – Riddles
For more Super Smash Bros. new and features, follow Esports.gg.