While TI12 players are eyeing to grab their first or second TI victory, Topson is eyeing for an unprecedented three-peat.
The biggest Dota 2 event, The International, pits the world's best Dota 2 teams in a feat to crown the annual world champions. For the past eleven TIs, there has only been one team, with the same roster, that lifted the Aegis twice. And at the ongoing TI12, there is a potential three-time-hopeful alongside a number of two-time-hopefuls.
TI12 has eleven potential two-time TI winners
TI12 sees a lot of players eyeing for their first TI victory. But some of them have already tasted the highs of winning a TI and they are back for more. Here is a list of two-time hopefuls who aim to get a second Aegis at TI12 this year.
Oliver "skiter" Lepko
Neta "33" Shapira
Leon "Nine" Kirilin
Jingjun "Sneyking" Wu
Zhang "y`" Yiping
Ivan "MinD_ContRoL" Ivanov
Yaroslav "Miposhka" Naidenov
Myroslav "Mira" Kolpakov
Illya "Yatoro" Mulyarchuk
Magomed "Collapse" Khalilov
Alexander "TORONTOTOKYO" Khertek
MinD_ContRoL lifted the Aegis of Champions with Team Liquid at TI7.
(Image via Valve)
TI7 winner, MinD_ContRoL, is in the two-time TI hopeful lineup. Despite losing in the WEU Qualifier with Nigma Galaxy, MinD_ContRoL will still compete at TI12 nonetheless. He was called to aid Team SMG's roster as VISA issues forced their offlaner, Masaros, to step back.
Another veteran in the list is y', who had won TI6 with Wings Gaming. Y' is currently leading the Chinese juggernaut, PSG.LGD, a team that has consistently been on top for the past few years.
TI10 champions, Team Spirit, are one the biggest favorites of TI12.
(Image via Valve)
Five players of this list are current and former Team Spirit players. The young stars delivered a beautiful underdog run at TI10, defeating one powerhouse after another and claiming the Aegis of Champions. Spirit is currently in an intimidating form as they recently bagged a lucrative victory at the Riyadh Masters and the DreamLeague Season 21. TORONTOTOKYO, the former midlaner for Spirit, is currently leading BetBoom Team, who has been a strong force from Eastern Europe.
Tundra Esports are the defending champions at TI12.
(Image via Valve)
And finally, among this lineup are the defending champions from Tundra Esports, who lifted the Aegis at TI11 last year. Tundra Esports delivered one of the most dominant wins in history, defeating Team Secret 3-0 during the TI11 finals. They have remained in solid form throughout the year and are among the favorites to win TI this year.
Topson potential threepeat, the only three-time hopeful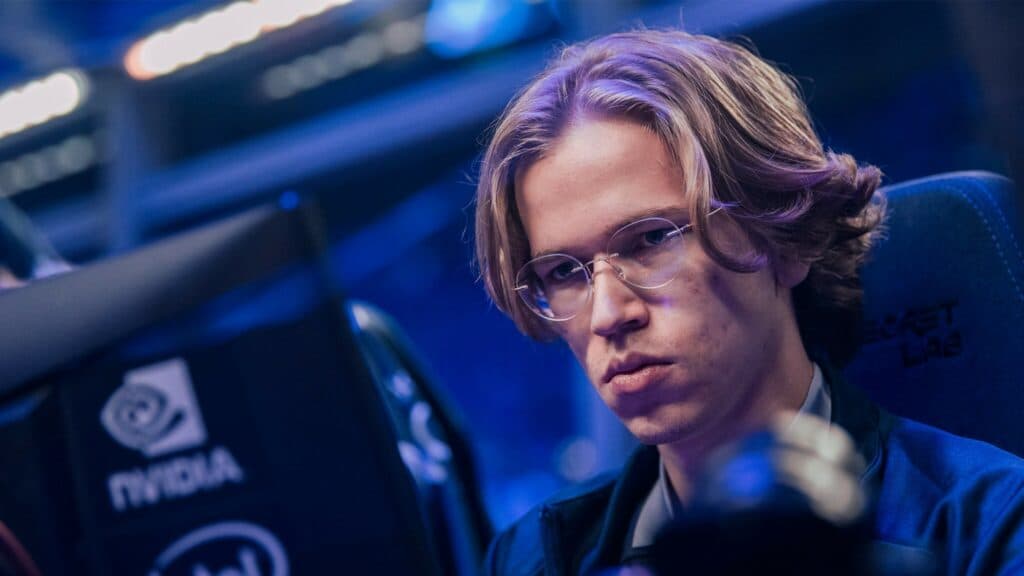 Topson is a step away from his third TI victory.
(Image via Valve)
Winning a TI once is legendary. Winning it twice is phenomenal. But winning it three times is out-of-this-world.. and Topson is only a step behind this unprecedented milestone.
Topson likely holds the most drastic success in not only Dota 2 but general esports history. From an unknown player, he rose to the top with OG and claimed an unexpected TI win in 2018. And in 2019, he only grew stronger, claiming his second TI win in a row.
The Finnish midlaner then attempted a threepeat in 2021 at TI10, playing alongside his best mates in OG. But the team bowed out of the championship after a loss against eventual champions, Team Spirit. Following the failure, Topson went for a break and did casual live streaming on the side.
Topson attempted to qualify for TI11 with T1 in the SEA Qualifier but fell short and finished third.
(Image via
RicardoSF
)
In late 2022, Topson attempted to qualify for TI11 by joining T1 in a last-minute roster shuffle. But the Southeast Asian team dropped to Talon Esports and Polaris Esports, settling at third place in the SEA Qualifier.
This year, Topson actively took part in the Dota Pro Circuit (DPC), playing with Old G alongside Ceb and N0tail. Old G's journey was tumultuous (and filled with bizarre drama) which ultimately ended with the lineup disbanding by the end of Tour 3. This leaves Topson teamless and potentially missing out on TI once again.
Fortunately for Topson, there would be an empty slot in one of the strongest TI teams. Saksa, who played position four for Tundra Esports, decided to take a step back to focus on his health. And the defending champions opted to grab the hottest free agent on the block. Topson's pathway to his third Aegis is now open wide and he's inches away from grabbing it.
---
TI12 has begun and twenty of the world's best teams begin their race to grab the Aegis of Champions. Find out more about TI12 - schedule, prize pool, and more here. Keep up with Dota 2 news and everything TI12 on esports.gg!