The Dota 2 International remains one of the most lucrative and highest prize pool events in all of esports, but how is the T12 prize pool looking?
The International 2023 is on the horizon, and The Compendium 2023 has been released, so it's time to talk about prize pools. TI has over the years had the largest prize pools in history, although last year, for the first time since its inception, the prize pool amount fell from over $40 million in 2021, to just under $19 million in 2022. That said, just what is the current TI12 prize pool?
This piece is updated daily with adjusted prize pool amounts.
TI12 Prize Pool Amount
However, rumors have suggested that the base amount Valve is set to contribute to the TI prize pool is larger than the usual $1.6 million dollars. Instead, some sources have indicated that the base amount will be $3 million, in which case add around $1.4 million dollars to the above figure.
Last year's TI11 Prize Pool was $18,930,775. The largest ever TI prize pool was from The International 2021 (TI10), and was $40,018,195.
Links to related TI12 content
What is the first place prize money amount for TI12?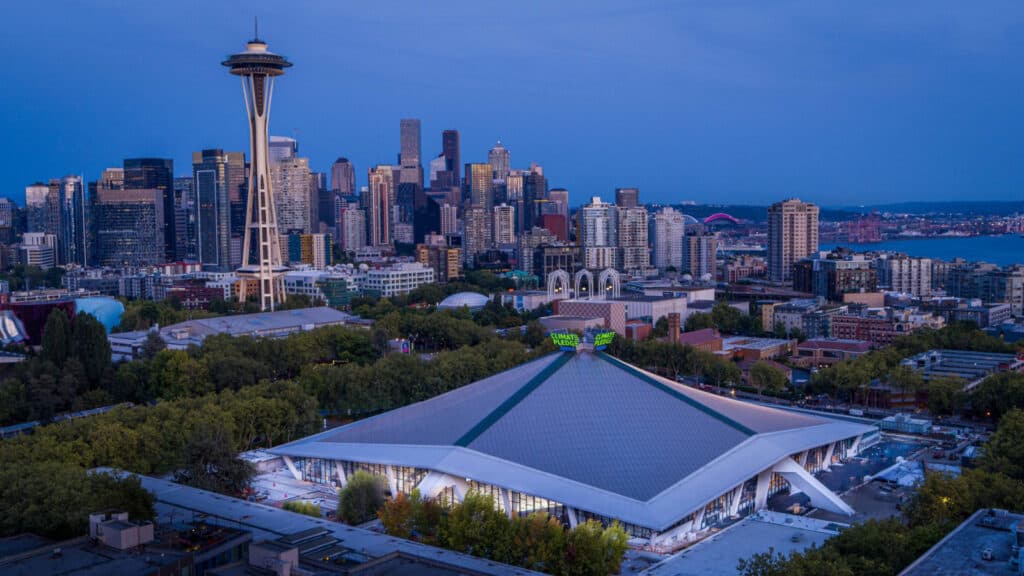 (Image via Climate Pledge Arena)
In previous years the prize pool distribution has been around 45% for first place. For most years it was 45.5% but decreased to 45% for TI11. This year, for the TI12 prize pool, it will likely be the same. At the current amount this would mean the first place winners would take home around $1,450,000.
We can compare that to previous events first place prize:
The International 11 – $8.5 million for first place
The International 10 – $18.2 million for first place
The International 9 – $15.6 million for first place
The International 8 – $11.2 million for first place
The International 7 – $10.8 million for first place
The International 6 – $9.1 million for first place
Where does the prize pool money come from?
Valve usually contributes a basic amount to the Prize Pool, typically $1.6 million dollars. Then, 25% of sales from Battle Passes are included in the prize pool.
This year, Valve has launched the Dota 2 Compendium 2023. 25% of all sales from The Compendium 2023 will contribute to the prize pool of The International 2023.
---