Valve finally unveiled TI11 dates revealing that this TI would be 4 weeks long accompanied with an odd format.
The biggest Dota 2 event of the year, The International 11 is set to happen four months from now in the passionate region of Southeast Asia. It is incredibly exciting for the region, especially because it would be the first time TI lands in SEA. But after Valve released more details on the event recently, the community had some concerns.
Yesterday, more details on the tournament date were released and it turns out that this TI would witness a change in format. As opposed to TI10, which was a 10-day event, TI11 will see a whole month of Dota 2 action featuring 30 teams all over the world.
TI11 will have a Last Chance Qualifiers (5 days), Group Stage of 20 teams (4 days), Playoffs (4 days), and Finals (2 days).
The International 11 dates:
Last Chance Qualifiers: 8-12 October
Break: 13-14 October
Group Stage: 15-18 October
Break: 19 October
Playoffs: 20-23 October
Break: 24-28 October
Finals: 29-30 October
This format means that TI11 will be significantly longer with more in-between breaks. Most people pointed out the odd 5-day-break in between Playoffs and Finals, which both will be played in front of a live crowd.
After this revelation, a massive portion of the community that plans to attend the LAN event expressed their concerns. A lot of people also pointed out that the long break between Playoffs and Finals is changing one of TI's core elements.
TI11's lengthy period requires more commitment
For fans who are eager to attend The International 11, a longer period means more commitment in time and money.
Singapore holds one of the highest costs of living in the world. Because of this, the joy of attending TI11 could just be dampened by the expensive cost to stay in Singapore.
Now alongside the TI tickets and travel expenses, they'll have to pay for an additional 5-day break in between the two phases. Of course, affordability varies for each individual- however, a majority of SEA citizens would find it incredibly taxing.
OG's Fan Engangement Coordinator, "bryn" pointed out how the dates will make it "impossibly expensive" for fans to attend the entire event.
Not only do they have to worry about paying more, but they'll also have to think about the time commitment. Those who have jobs might have to take additional leaves. For those who can't, they might miss a portion of the Main Event, or probably the entire TI11 as a whole.
The new TI11 format could destroy team momentums
The 5-day-break that separates the Main Event could also impact the tournament itself.
We have been accustomed to a lot of miraculous runs at The International, with underdogs or dark horses snatching the championship from the hands of tournament favorites. The fact that teams had to play each other continuously throughout the Playoffs calls for drastic adjustments. It ultimately tests how fast teams can adapt throughout the gruesome tournament.
It can be seen when certain teams were able to adapt and improve overnight to catch their opponents off guard, such as Team Spirit at TI10 and OG at the Stockholm Major.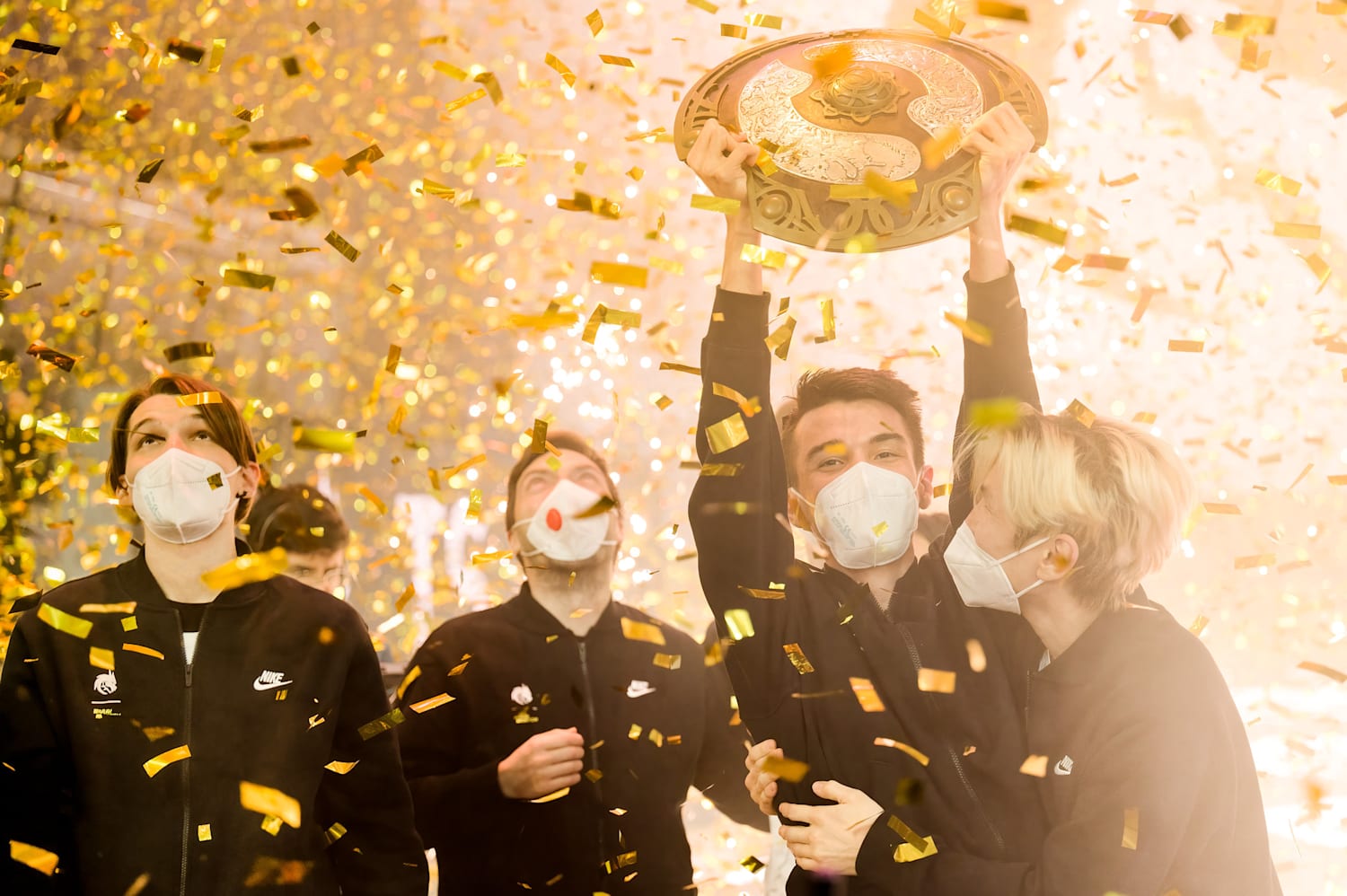 With the long break separating the Playoffs and the Finals, this pattern would likely change. Reddit user, u/escamunich also pointed out the case. The manager of BOOM Esports, "BOOM Lane" also tweeted his concern that teams would lose momentum due to the long break.
Teams that are generally better at studying and researching would also likely have the upper hand. This is not necessarily a bad change, however, it could greatly shift the performances and results at TI.
The longest TI in Dota 2 history awaits
The TI11 dates aren't exactly catastrophic but there are visible changes that would affect both the teams and the audience. There are also speculations that the seemingly excessive break is due to a Justin Bieber Tour Concert that would be happening around the same time.
Nevertheless, there are some pros to this situation. The lengthy TI period could only mean MORE Dota 2 action for the community. Players could also gain more rest so they could perform in their best form. Aside from that, the spectators could use the break to do some tourist activities and enjoy themselves.
We'll cover more about TI11 so stick around Esports.gg if you want more updates!