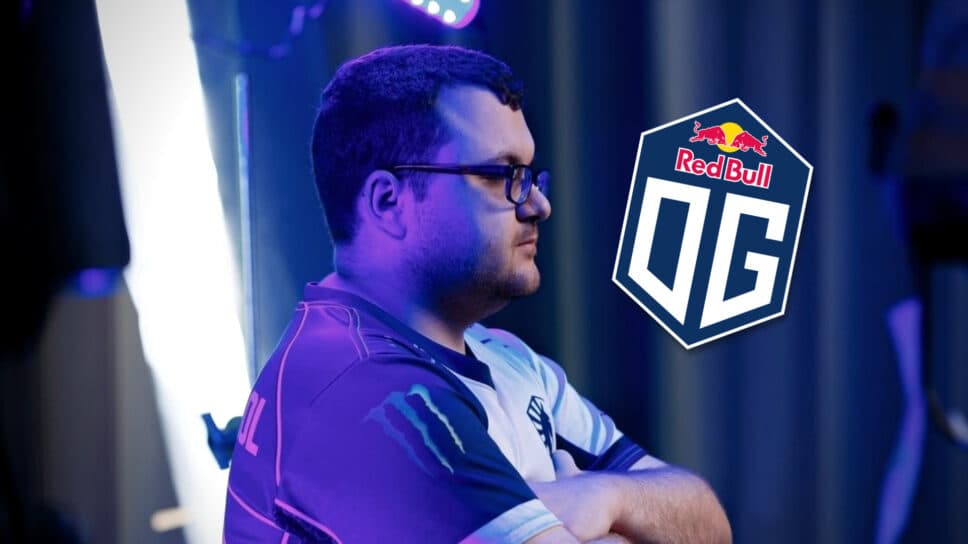 MinD_ContRoL and Kitrak to stand in for OG at the 2023 Berlin Major
OG face yet again another VISA debacle – this time missing three of their players for the upcoming Berlin Major.
The upcoming Berlin Major will not see a full-armed OG once again, as three members of the team - Dmitry "DM" Dorokhin, Evgenii "Chu" Makarov, and Mikhail "Misha" Agatov (coach) - had their VISAs declined. MinD_ContRoL from Nigma Galaxy and Kitrak from Old G answered the call for help and will play with OG at the Berlin Major.
This is OG's complete roster for the 2023 Berlin Major:
Artem "Yuragi" Golubiev - Pos 1
Bozhidar "bzm" Bogdanov - Pos 2
Ivan "MinD_ContRoL" Ivanov - Pos 3
Tommy "Taiga" Le - Pos 4
Kartik "Kitrak" Rathi - Pos 5
OG's situation for the Berlin Major
OG took to its social media to share the unfortunate news. At the end of Tour 2, OG was the final team to make it to Berlin Major after grueling tiebreakers. Despite the late confirmation, the team had a good start in their journey to obtain the VISAs. Initially, DM's VISA was also instantly approved. However, things turned south and all three of OG's Russian players ended up with their VISAs declined. The players are offlaner DM, position five Chu, and coach Misha.
We felt good about the (VISA application) process, especially being supported by ESL, to obtain visas. DM returned to Moscow and his application was accepted almost instantly; and Misha/Chu were able to obtain appointments in Serbia. Everything seemed to be moving in the right direction, until last week we found out that all three applications had been declined.
OG promises more effort to work through appeal processes and other consulates to obtain VISAs prior to the Berlin Major. But the organization is ready to prepare for other consequences and face disappointments. Ultimately, OG expresses gratitude to the two players - MinD_ContRoL and Kitrak - who are able to stand in in short notice.
The VISA curse continues..
Since the new-generation OG was first built in late 2021, the team constantly faced brutal VISA issues at LAN events. At the ESL One Stockholm Major, OG played with Ceb as a stand-in as Misha failed to secure his VISA. The same scenario unfolded at the PGL Arlington Major, which Misha and Chu (coach at that time) couldn't attend. OG finally came as a full force at TI11 in Singapore - and the young team finished 7th-8th place.
The VISA issues did not stop in 2023. OG missed the Lima Major and clutched their way into the second Major of the year. But it seems like OG will have to adjust once again - this time with two new players in the team. OG will also have to figure out their chemistry on top of a new, chaotic patch. This Major will certainly be one wild ride for the notable organization.
Sarah "KZ" Zulkiflee
Born and grew up in Malaysia, but a citizen of the world. High-key addicted to everything Dota 2. Spams support heroes but Ancient Apparition is an all-time favorite (a 100% Ice Blast accuracy). Only PMA during the day.