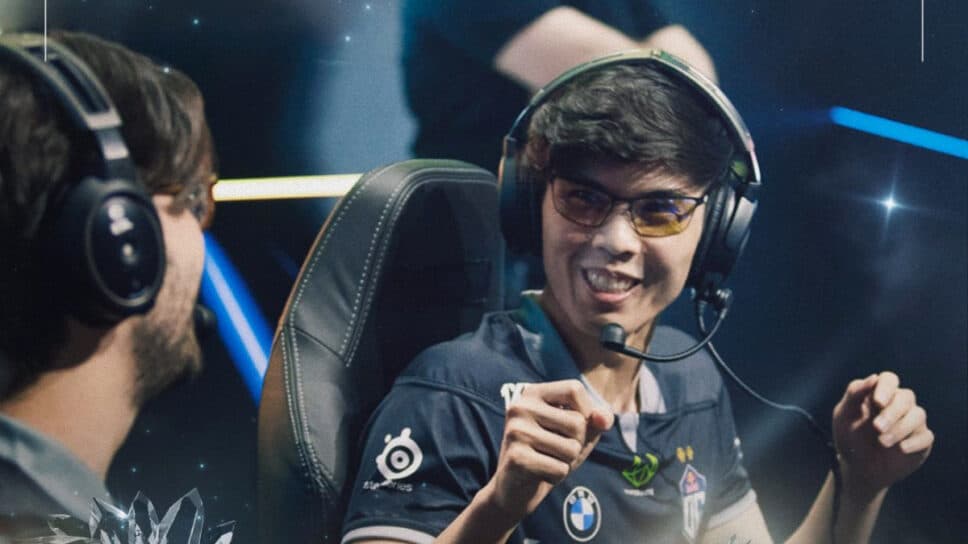 WEU tiebreakers: OG clutches win to grab the final slot at the Berlin Major!
The final Berlin Major slot is up for grabs! Will OG deliver a clutch win in this tiebreakers or will OT earn their first invite to a Dota 2 Major?
Name a more iconic duo than Western Europe (WEU) and tiebreakers. This competitive region has been intensely brewing with teams closing in on each other for consecutive Tours. And Tour 2 has been the closest contest so far. Three teams - Team Liquid, Tundra Esports, and Gaimin Gladiators - have already confirmed their slots at the Berlin Major. But this BO3 tiebreaker, OG vs Ooredoo Thunders, will determine the last team to advance to the next Dota 2 Major.
UPDATE: OG makes it out alive from the tiebreakers to grab the 18th and final slot at the Berlin Major. Check out the full series breakdown and highlights below!
Will OG make a miraculous turnaround after a rough start or can Ooredoo Thunders pull an upset to grab the coveted slot?
OG vs Ooredoo Thunders results: 2-1
OG roster
Artem "Yuragi" Golubiev
Bozhidar "bzm" Bogdanov
Dmitry "DM" Dorokhin
Tommy "Taiga" Le
Evgenii "Chu" Makarov
Ooredoo Thunders roster
Aybek "TA2000" Tokayev
Tony "No!ob" Assaf 
Faruk "Wuiter" Terci
Omar "OmaR" Moughrabi
Oleh "kaori" Medvedok
Where to watch OG vs Ooredoo Thunders
You can catch the live broadcast of the tiebreaker game on PGL's Twitch channel. If you prefer to watch it on YouTube, you can go here.
We have embedded the livestream below!
Game breakdown: Draft, highlights, KDA, more
OG vs Ooredoo Thunders game one: OG victory
The draft for the first game is up! Both teams have solid-looking drafts. While OT will be more reliant on their powerful ultimates, OG's draft requires constant aggression.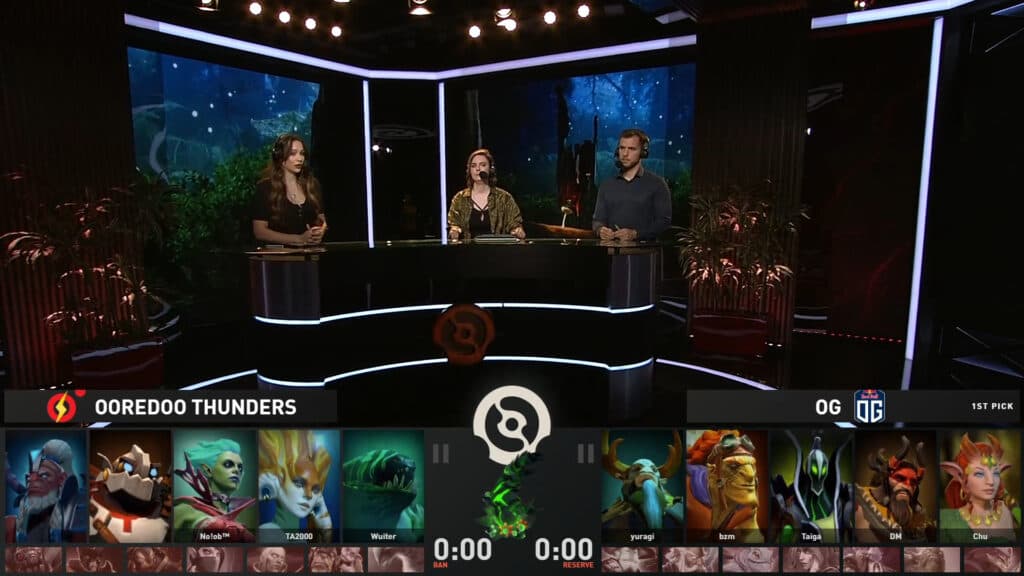 OT's draft in Game 1.

OG's draft in Game 1.
Game one was a neck-and-neck spectacle with both OG and OT taking turns in the lead. For most of the game, it seemed like OT had the higher advantage but OG turned the game around at the most crucial moments. They had a Roshan fight and OG prevailed, and this allowed them to knock on OT's base to end the game at 45 minutes.
OG vs Ooredoo Thunders game two: OT victory
Draft for game two is up! The notorious Kukumancer is here on OT's side but someone else falls under the spotlight and it's the pos 5 Techies on OG. The draft definitely looks a little awkward for OG as they have very few play options and their cores are also not very mobile. But we'll see how OG plays it out, or if OT can even the series!

OT's draft in Game 2.

OG's draft in Game 2.
The laning stage for the second game went insanely smooth for OT as they grabbed kills across the map. One of the highlights during the early game was this insane Manta Dodge by TA200 which allowed OT to turn around an initiation by OG.
There were a couple of great fights by OG and impressive plays on Techies by Chu. However, OT had the better late game control and OG tapped out at 39 minutes after a brutal fight.
OG vs Ooredoo Thunders game three
During game three's drafting phase, 2gd makes a wild appearance on the panel!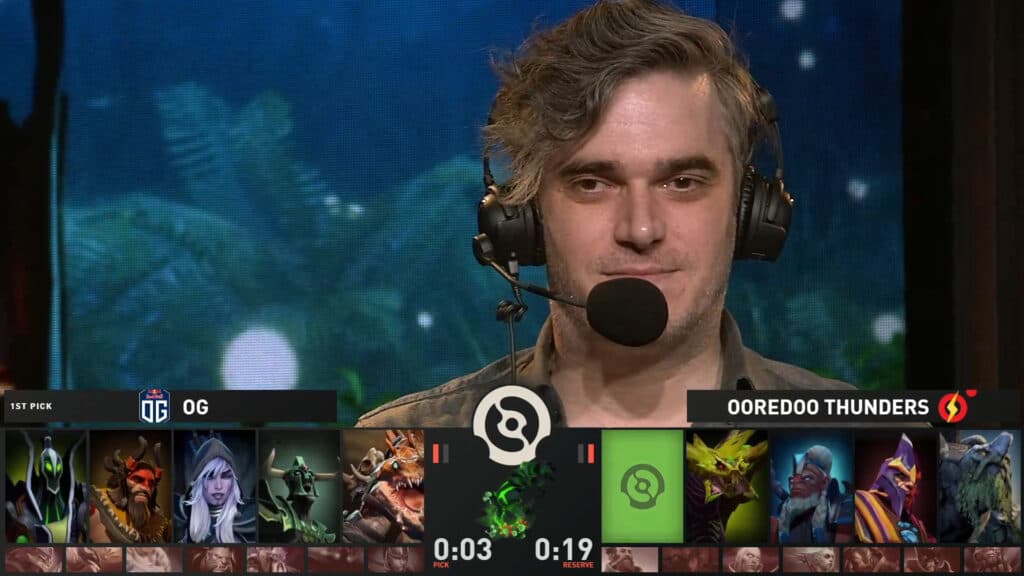 The draft for the third and final game in this BO3 series is up! The Venomancer returns alongside a last-pick Anti Mage for Ooredoo Thunders. On the other side, OG picks yet another Beastmaster for DM and an unusual midlane Primal Beast for bzm.
The third game is a beautiful culmination to the series with both teams bringing their A-game on the table. OT had a great lead in the early phase and one would believe that the Qatari organization had already won this deciding game.
However, OG pulled out some unexpected moves that brought them back into the game. The team managed to sneak a Roshan uncontested and OT started crumbling from then on.
The deciding fight happened at the 50 minute mark and this late-game fight saw tons of buyback from both sides. While it seemed horrible for OG at first, they managed to turn around the fight and clutched a full teamwipe. OT committed five buybacks and OG retreated successfully. This fight gave OG the upper-hand to close the game and grab the coveted Berlin Major slot!