Here are all the qualified and invited teams that'll be competing at the Gamers8 Riyadh Masters. UPDATE: ana is reportedly standing in for Team Liquid.
Gamers8 just dropped a bunch of details regarding its upcoming Riyadh Masters featuring several esports tournaments including Dota 2. The LAN tournament will feature big-name teams and is set to happen from July 20 – 24. The teams will be competing for a gigantic prize pool of $4 million USD. The Riyadh Masters might come off as a surprise to many, but it is actually a continuation of the previous Gamers Without Borders qualifiers.
But first and foremost, what is Gamers8?
Gamers8 is a huge gaming festival set to happen in the capital city Riyadh, Saudi Arabia. The event hosts five different esports titles, Dota 2, Rocket League, Rainbow Six Siege, Fortnite, and PUBG Mobile. According to the website, Gamers8 will also have more than 1000 activities and attractions at the venue.
Despite all the good stuff, Gamers8 is infamous for being funded by the Saudi Arabian government and royalty. Due to the nation's issues with human rights, a lot of parties have decided not to associate with the organizer as well as its events.
Gamers8 Riyadh Masters Dota 2 Teams
Ten teams will fight for a big slice of the $4 million prize. These teams comprise the biggest names in Dota 2 making it highly anticipated. Here are all the invited and qualified teams at the Riyadh Masters 2022.
PSG.LGD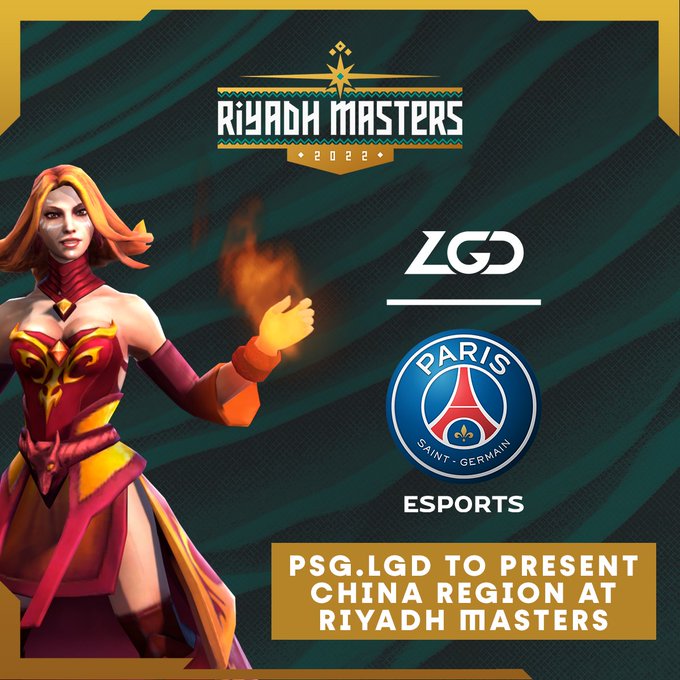 PSG.LGD is the first team announced to join the LAN event. This would be PSG.LGD's first LAN presence since TI10 – which means their travel restrictions are no longer a problem. The Chinese giant is arguably the most consistent team in Dota 2 history and we can definitely expect some dominance on the table.
Team Secret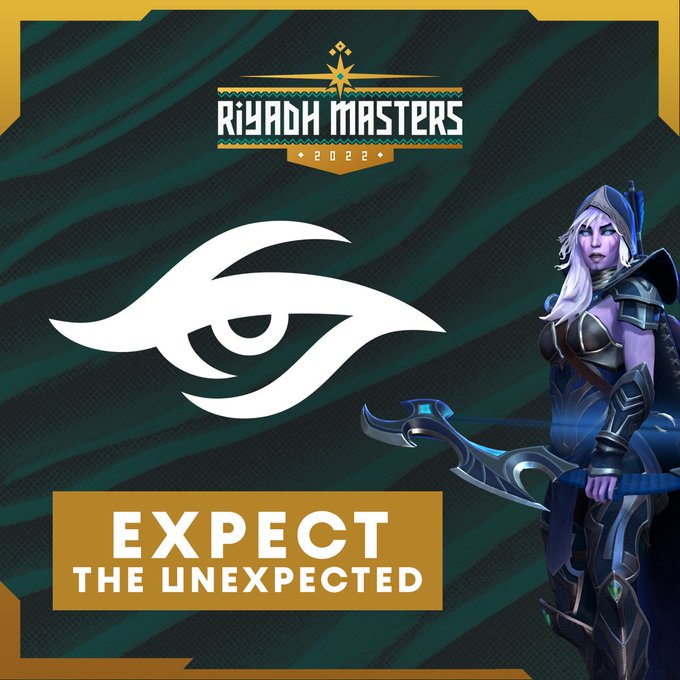 One of the household names in Dota 2 joins the Riyadh Masters! Team Secret had its all-time best performance at The International in 2021, placing 3rd. This season Secret seemed a little shaky, however, they're gradually finding their feet. Under captain Puppey's leadership, Secret is definitely a force to be reckoned with.
Team Spirit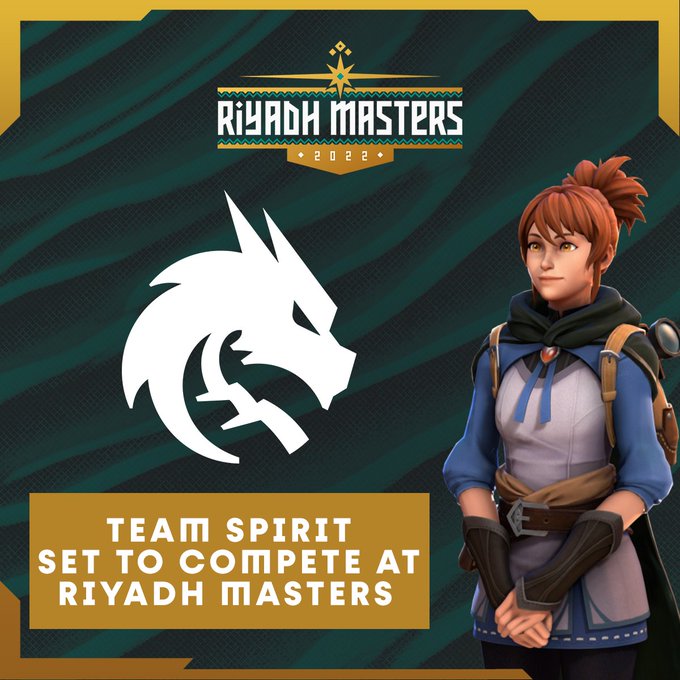 The TI10 champions are coming to Riyadh! They had one of the most miraculous, yet convincing run at TI10 – as they finished it off with a strong Lower Bracket momentum. The Eastern European region had a hiccup in the early year but fans wouldn't have to worry about Spirit missing out on a season. Because as they have shown before, the team is quick to adapt.
OG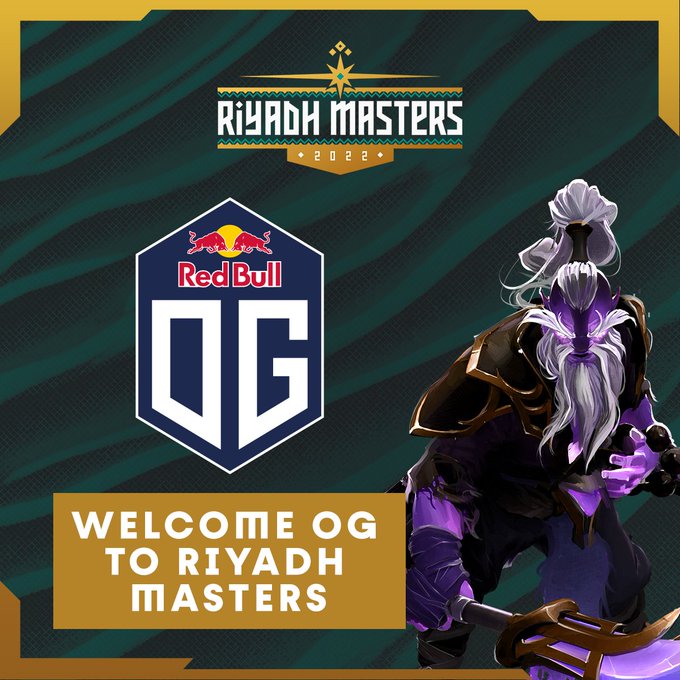 The most successful Dota 2 org hops on the train. We are going to see the young and extremely powerful players on OG make waves in Riyadh Masters. The community had high doubts when OG's new roster was announced, but they quickly proved their prowess. With the title of Stockholm Major champion under its belt, we will expect OG to smash it on stage.
Tundra Esports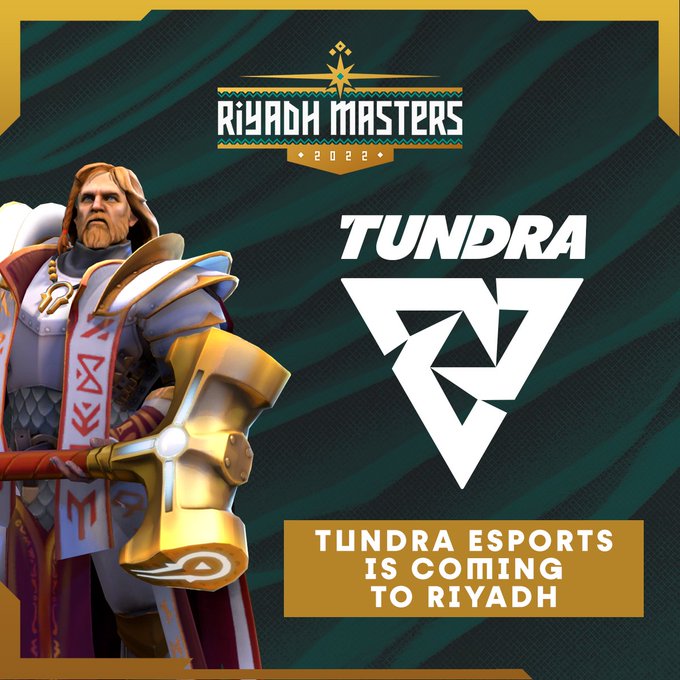 A new powerhouse joins the lineup. Tundra Esports is a rising force in Dota 2 with incredible consistency over the last 2 years. They barely missed the chance to attend TI10 but they have only grown stronger ever since. On Liquipedia, it is stated that 33 won't be playing in the tournament, and Daxak will stand in for him instead. They have yet to confirm the information.
Nigma Galaxy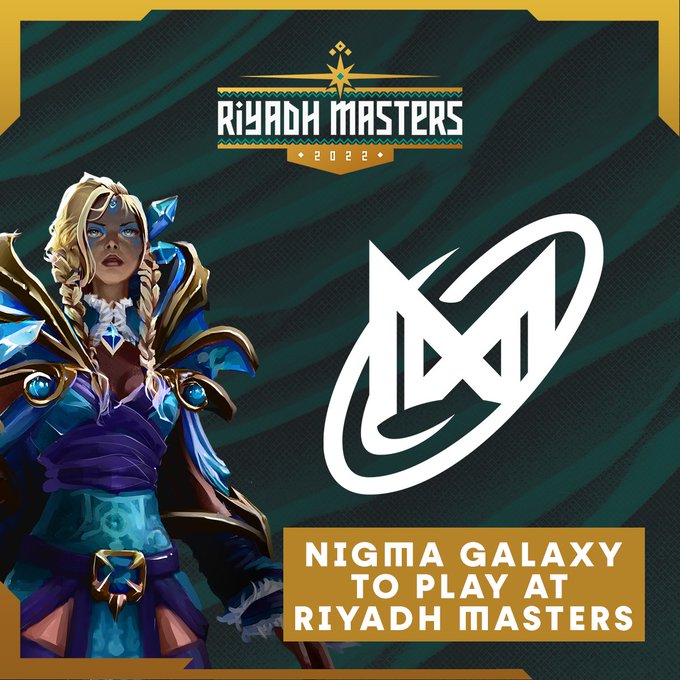 The stars are coming to the show! A lineup of veteran TI winners is definitely a rare sight and they're currently on a roll. NGX just finished an undefeated run throughout Division II and they will definitely bring that energy on stage in Riyadh.
TSM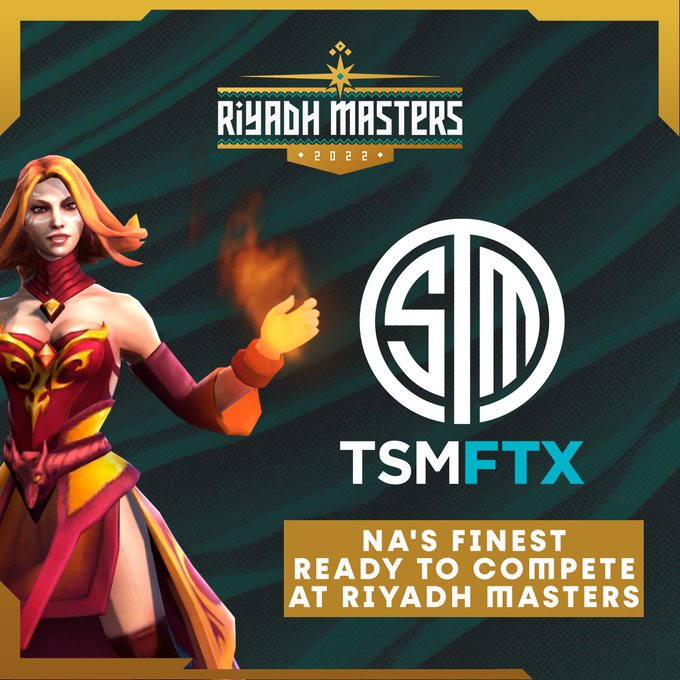 The Stockholm Major runner-ups will be representing North America at the Riyadh Masters. TSM had an amazing growth; from attending TI10 with no sponsors to now being a Major finalist under one of the world's biggest organizations. TSM is certainly going to bring tough competition on board.
DEBOOSTERS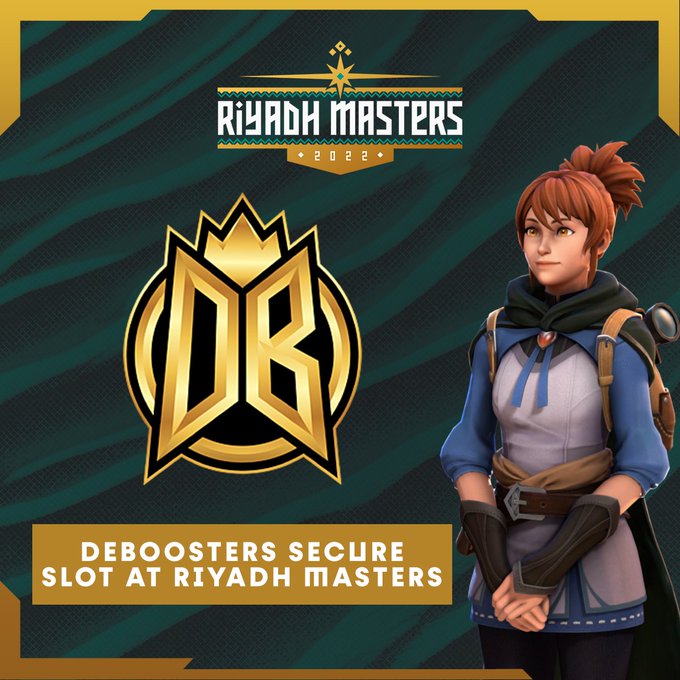 Deboosters, who qualified through the Saudi Arabia Gamers Without Borders qualifiers, will be hyping up the local crowd at Riyadh Masters. They are going into this tournament as huge underdogs but it'll be interesting to see what they can bring.
Royal Never Give Up (RNG)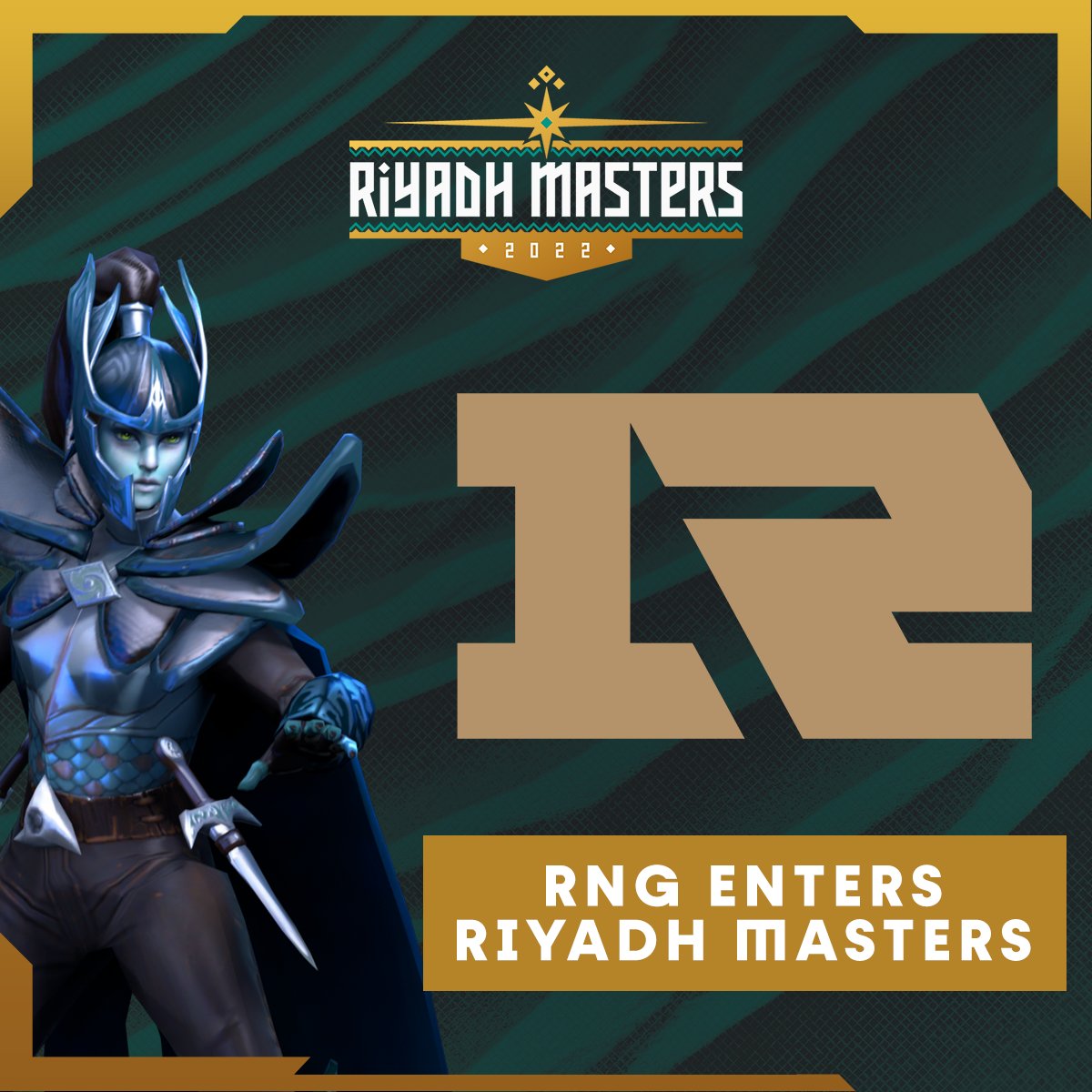 The winners of GWB qualifiers for the Asian region, RNG steps into the arena. The squad looks stronger than ever after their most recent roster shuffle, adding the renowned veteran captain, kaka. RNG's presence is certainly something to worry about for their opponents. However, they might have to play with a Super as a stand-in, who would replace carry player Ghost. This information is seen on Liquipedia, however, it is not yet confirmed.
Team Liquid
According to the previous GWB qualifiers, Team Liquid is the final team that will attend the Riyadh Masters. On Liquipedia, it is revealed that Liquid will be playing with a surprise stand-in. Retired two-time TI champion, ana will be filling in the shoes of carry player, MATUMBAMAN. Yes, you heard that right. However, there are no announcements from any parties regarding the lineup as of now. We'll update when it is officially announced.
Where to watch the Gamers8 Riyadh Masters?
On its official site, Gamers8 linked its Twitch account to gamers8_en. The account is still new and there is zero information except for a Gamers8 profile picture. The site also links to a YouTube channel where they are hosting live broadcasts of the event.
You can go to Riyadh Masters 2022 Liquipedia page for more details.
---
Stick around Esports.gg for more Dota 2 news and updates!
You can also find our Gamers8 Rocket League coverage here.