In a landmark statement, Valve has bucked an industry trend and abandoned the Battle Pass in favor of committing to content "every Dota player" can enjoy.
Dota 2 Battle Passes are no more as Valve announces they will not be continuing to release the bundles going forward. The drastic change to the established cycle of Dota 2 was unveiled in a news post on June 19.
According to the post, entitled Learning from the Past, Looking to the Future, ahead of Dota 2's tenth anniversary, the game's creators are rethinking some things. And the main thing on the chopping block is the Battle Pass.
No more Dota 2 Battle Pass
After a brief history of their Compendiums and events, the post mulled that the Battle Pass season has become a "tremendously exciting time in Dota, but it leaves the rest of the year feeling barren in comparison."
Valve stated that updates like the New Frontiers update, which expanded the map could not be done while focusing efforts on the Battle Pass (Image via Valve)
Valve then explains that this year, they experimented with putting more resources that would usually go into the Battle Pass into new content. The result was the divisive and massive 7.33 New Frontiers update that transformed the game and a previous minigame for the new hero, Muerta. The post stated that this content couldn't have been included if they had focused the efforts on the Battle Pass.
Dota 2's 10-year anniversary update will arrive later this summer
(Image via Valve)
In addition, the post revealed that Dota 2 is getting a special update to celebrate its tenth anniversary. Dota 2 officially released on July 9, 2013, although it had been in beta since 2010, and spent almost three full years in pre-release. With the anniversary weeks away, Valve has confirmed there is a celebration in order, but the update will miss that date. Instead, it's likely Dota 2's birthday update will land later this Summer, either in late July or early August.
The future without a Dota 2 Battle Pass?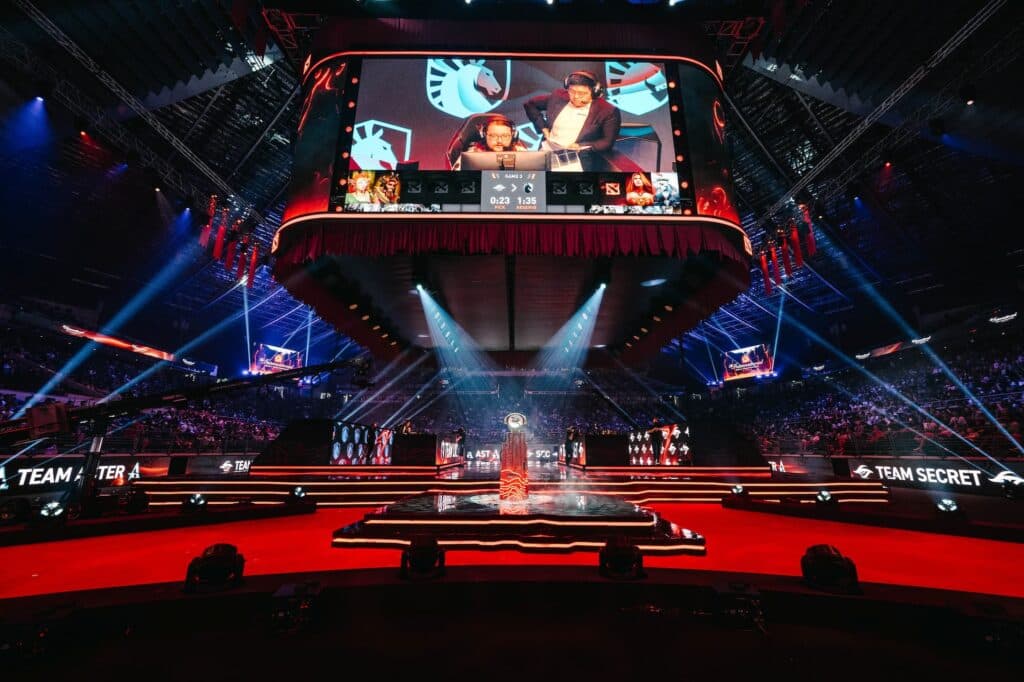 Valve reassured fans it was committed to TI (Image via Valve)
From now on, the Battle Pass will not exist. However, this won't eradicate the crowdfunding element for The International's prize pool. Instead, Valve will release a TI-themed update in September. This update will apparently "focus on the event, the players, and the games, but cosmetic items won't play a notable part." This hints that this will instead be related to fantasy play and other supporting items, like the stickers from last year.
Cosmetic items — Personas, Arcanas, etc. — are apparently still being worked on. And Valve is already thinking about Venues for TI 2024, so The International is still going strong.
Valve stated, "By freeing up Dota's update and content cycle from the timing and structural constraints of the Battle Pass, we can go back to making content in the way we know best: by coming up with fun ideas of all scales and shapes, and exploring them with you."
In an era where every game has a battle pass, and every company is trying to make live service games with near-constant payments, Valve has drawn a line in the sand with Dota 2 and said the system is bad for our production timelines; it's bad for the game, we're not doing it anymore. It's a bold decision that may bring them some heavy criticism from fans.