Chalice, previously the position 3 for Ehome, debuted his stream on the Chinese streaming platform, Huya yesterday. This article compiled and translated the stories that he shared from the stream. He talked about TI 9, PSG.LGD, his next organization which might be RNG.
Yang "Chalice" Shenyi is one of the best offlaners in the Chinese Dota 2 scene. Formerly of LGD and EHome, Chalice will be one of the hot pickups in the post TI shuffle period.
Chinese content creator, 思思叨刀塔, grabbed some highlights from a recent Chalice stream where the player talks about his experience during TI9, his thoughts on PSG.LGD's chances at TI10 as well as a subtle hint at where he might be heading next. It could Royal Never Give Up, but its Chalice and we never really know with him. about
Chalice on his experience at TI9
Chalice was a part of PSG.LGD during TI9 and they had a fabulous run in the tournament losing to Team Liquid in the loser's bracket finals. Chalice says some of the conversations between the players was spicy, to say the least.
"There is something that is really fun in TI, but I'm not sure if they (Valve) will release them. During TI9, the organizations' staff were in their own lounges. You only get the lounges when you reach playoffs. They could listen to the in-game communication for their players from the lounge. The staff knew what was going on in the booth, it's so exciting. Because I remember, some of these conversations between players will be published, man this is so bloody. Oh my god, if some of the conversations between players are published one day, it would cause some problems."
How did Chalice lose his front tooth?
Press F for Chalice's Lost Front Tooth.
He is one of the best Dota 2 players out there, but he can be very entertaining outside of the server. Always one to tell a fun story here's his take on how he lost his front tooth.
"How did I lose my front tooth? Well I was on the road the other day, I went to a mall for food. I ran into a few OG fans, they were saying OG will smash PSG.LGD this year. You know, as a LXO (the name of PSG.LGD's fans), I was really triggered. So I argued with them, but they had 3 people. I got outnumbered and got beaten up. That's how I lost my front tooth."
Chalice's Thoughts on PSG.LGD at TI10
In xiao8's eyes, I think TI10 is just a walk in the park.
Chalice on Xiao8
"Who am I favoring in TI10? What? Is there anyone that does not favor PSG.LGD? Real talk, I don't mean any sarcasm here. I think the TI8 and TI9 version of PSG.LGD were not as strong as this year's. PSG.LGD is unmatched this year. Look at xiao8, he is chatting in his fan group, I mean, when he could do that, it means they are really strong right."
xiao8 on their 4 biggest opponents in TI - Elephant, Team Aster, OG, Team Secret
"Normally if you struggle in scrims, you'd wanna lay low and stop talking. But how good can one be if he could still be so relaxed and saying things like that? I can only say that, these 4 teams that are named by xiao8, you guys need to be careful. In xiao8's eyes, I think this is just a walk in the park. I'm already worrying for these teams now."
Is RNG.Chalice a Reality?
Chalice is inactive at present and the Chinese fans are eagerly awaiting news about his next adventure.
"Well, let me mention this again, I am not going to Elephant. I have already signed with Royal Never Give Up (RNG). To be honest, I'm not sure what is the roster of RNG. I think 圣子华炼 (GodKing) is still the position 1. Setsu should be confirmed as well. GodKing is the appointed carry by Setsu, Setsu only wants to play with GodKing."
"Wait, do you really think Setsu will not want to play with GodKing?"
"Setsu only wants to join PSG.LGD? Well, PSG.LGD indeed looked for Setsu when they needed a substitute, but it didn't happen. It can't happen anyway right since there is NothingToSay. Xm wanted to play with Ame too, but Xm doesn't have much chance to replace NothingToSay too right. It is totally normal to be interested in playing with Ame, but wishing to and able to are totally different. I can tell you guys that, no one would reject the idea of playing with Ame."
Chalice's TI10 Predictions
Chalice's Predictions on TI10.
Team that wins the shortest game
To be honest, PSG.LGD are very good in mid and late game maneuvers, so I don't think PSG.LGD will be winning very quickly. However for Elephant, even though I'm a LXO, but I have to respect Elephant here, their early game is amazing."
Team that picks the most heroes
"I think people always misunderstand this and think this will be PSG.LGD since they are the strongest, but normally only weaker teams will pick a bunch of unorthodox heroes, because they can't win normally, so they could only pick weird heroes to play against others. I'll just pick the weaker ones." said Chalice. "Oh sorry, I take my words back, I don't mean they are weaker teams, I mean their playstyles are unpredictable, you can't predict their drafts."
Team that picks the fewest heroes
"I'll pick Virtus Pro for this. I watched their games before. I think they don't play too many different heroes."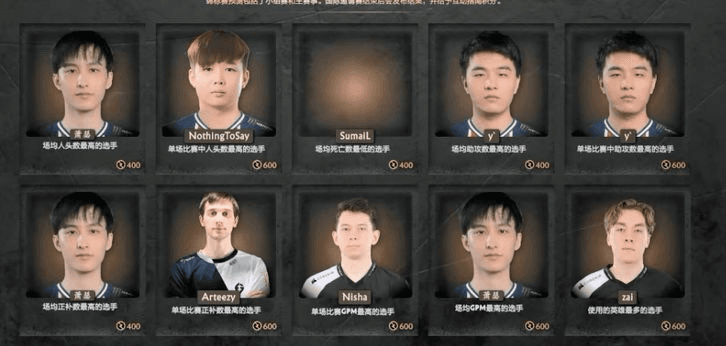 Players with highest kill average
"Nothing much to talk about this. (It's Ame)."
Player with most kills in the game
"This really depends on luck. This normally happens in the situation when a strong team is playing against a relatively weaker team. The weaker team would turtle the game, and make it hard for the strong team to win. To suffocate the weaker enemy, this team needs to be strong and stable. So it has to be you, Muo Yan! (NothingToSay's Chinese Nickname)."
Player with highest assist average
Normally it won't be position 4 that has highest assist, it will be the position 5. Normally position 4 will get some kills. Position 5 players that like to fight a lot, there you go, y`!
Players that plays the most different heroes
"I think Zai will be the sacrificial lamb of Secret's drafts"
On TI, what kind of players will be playing a lot of heroes? The players that don't have pocket picks, it's like jack-of-all-trades. I think Zai will be the sacrificial lamb of Secret's drafts, he always plays some weird heroes and transitions to a position 4.
The International 10 is less than 24 hours from us. We wish all TI participants best of health and luck. God speed everyone!