Abed joins Blacklist International's campaign for another round of the Filipino redemption.
Blacklist International has assembled a new Filipino all-star Dota 2 roster for another round of redemption. The roster fields notable veterans of the region but most interestingly, it welcomes the return of Southeast Asia's golden boy, Abed.
Here is the complete Dota 2 roster for Blacklist International:
Polo "Raven" Fausto

Abed "Abed" Yusop

Kim "Gabbi" Santos

Timothy John "TIMS" Randrup

Carlo "Carlo" Manalo
Abed joins Blacklist International after four years in NA
Blacklist International entered the Dota 2 scene with one purpose: to redeem the glories of Filipino Dota 2 on the world stage. Its first season didn't really work out - but the organization makes sure to come back again with a bang.
Abed played with Shopify Rebellion (and Evil Geniuses) in the past four years.
(Image via Valve)
Blacklist International grabbed Abed who has just been released from Shopify Rebellion. The Filipino prodigy is one of SEA's gems and is one of the most incredible midlaners in the world. He is the first player to reach 10K and 11K MMR on the Dota 2 leaderboards.
Abed has spent the last four years playing in North America. He played with global veterans in the likes of Arteezy and Fly, under Evil Geniuses (the lineup would later be picked up by Shopify Rebellion). But the post-TI12 roster shuffle goes ham as Abed would finally return to SEA.
A lineup that reminds us of TNC
On top of Abed's exciting arrival, Blacklist International will also see former TNC players join hands once more. TNC Predator is arguably the most successful Filipino team that cemented their presence at TI6. That was when the team of underdogs eliminated then-favorite OG out of TI.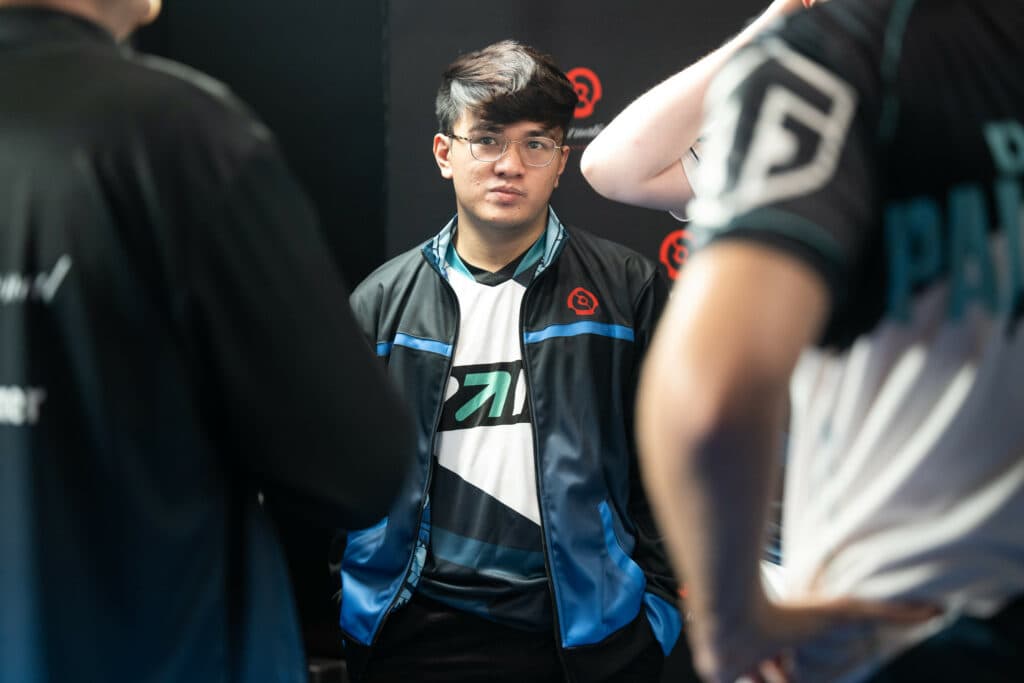 Gabbi last played with Entity at TI12.
(Image via Valve)
Those TNC days may be over, but the players return under a new banner. Blacklist International grabs Gabbi - who last played for Entity at TI12. He had successfully switched roles from carry to offlane, showcasing an impressive performance during his time with Entity. His WEU stint is short however, as he makes his way back to the Philippines to play alongside former teammate, Tims. Raven and Carlo have also previously played for TNC.
---
The new Blacklist International Dota 2 roster will play in the upcoming ESL One Kuala Lumpur Open Qualifier! The qualifier begins tomorrow on Saturday, November 12th, 2023. You can watch the livestream here.