IEM Cologne 2021 is going to be an exciting battle as teams look to take the championship trophy at CS:GO's first LAN event since the pandemic. Here are the favorites to win the event.
IEM Cologne 2021 is taking place from July 6-18 this week. As the first in-person elite LAN event for CS:GO since March 2020, it will be an opportunity for multiple regions to cross compete. With 24 teams competing for the IEM Cologne 2021 title, it can be hard to keep up with who to place your bets on.
ESL One Cologne arena in 2017. Picture by Adela Sznajder.
Here is the full list of teams competing with their Midnite Odds to win IEM Cologne 2021:
The teams competing in the Play-In Stage
Complexity 16.00
Spirit 11.30
NiP 15.00
Mousesports 13.00
BIG 18.00
Vitality 12.30
FaZe 20.00
OG 12.50
Evil Geniuses 20.00
Bad News Bears 154.00
Sprout 67.00
MIBR 26.00
LDLC 80.00
Renegades 90.00
Team One 103.00
ViCi 206.00
The eight teams already qualified for the main stage.
Gambit 2.90
Heroic 3.10
Virtus.pro 4.10
FURIA 10.00
Astralis 5.00
Natus Vincere 3.00
G2 3.80
Liquid 7.20
However, while there are 24 teams, not all are good bets to go very far. In fact when looking at the Midnite odds, only 7 teams boast a rating of under 10.00 to win the event. With a variety of different frontrunners and underdogs at the tournament, here is who you need to pay attention the most.
Here are the teams you need to keep an eye out for with Odds from Midnite:
(To learn more about the different type of bets check out our guide)
Who is the Midnite Odds favorite to win IEM Cologne 2021
Gambit are slightly favored as the frontrunner to win IEM Cologne with Midnite odds at 2.90 and it is justified. Gambit are currently the best team in CS:GO right now, according to HLTV Rankings. With a core that dates back to their Gambit Youngster days, this is on pace to create a new era of CS:GO.
Gambit are the #1 team in the world, but could lack of experience at LAN hurt them?
However, the current landscape of CS:GO is very different than previous eras. While Gambit are your safest bet to win IEM Cologne 2021, it may be well-suited to pick a veteran team even with their success.
For this reason, Natus Vincere are a great secondary choice to win IEM Cologne 2021 with odds at 3.00, slightly lower than Gambit. Gambit are a predominantly young team with only one real veteran in Hobbit. This lack of LAN experience could provide some growing changes before they can apply similar success to the stage.
As a result, this leaves Natus Vincere as a clear choice in some ways. While Gambit are the number one team, Natus Vincere closely tread behind at 3.00. On top of that, the majority of their lineup is proven to understand the pressures of the big stage.
Optimistic Midnite Odds for Heroic at IEM Cologne 2021
If there is one team I would urge you to avoid, that would be Heroic. The Danish team, currently ranked #3 in the HLTV rankings are one of the top teams in the world. However, they will not be a top team at IEM Cologne 2021 for they will be without their head coach HUNDEN.
Heroic's head coach plays a very vital role in the team's strategic and decision making during pauses. The impact HUNDEN has on this young team is an understatement. While they will likely still finish within the top 6, it is very hard to place them as someone who could win this event.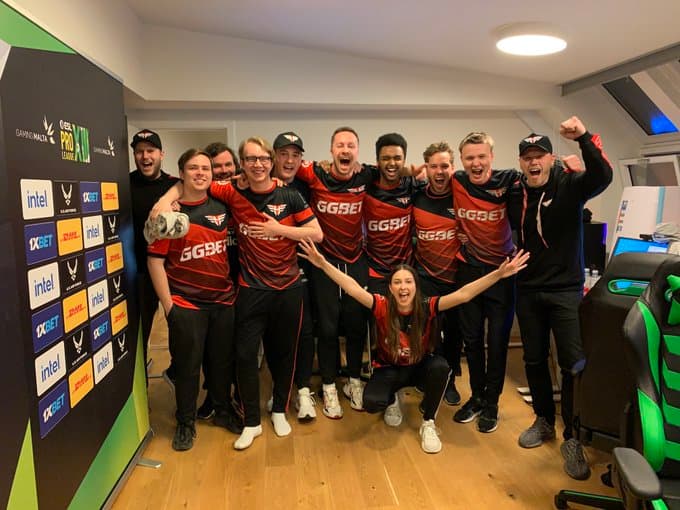 Heroic will be without head coach Hunden. They will need IGL Cadian to step up big for this return to LAN.
Instead, if you do not want to bet on either Gambit or Natus Vincere, here are some darkhorse picks to win.
Possible Winners with High Return
A safe bet is to go for Astralis, who are still a formidable team even through roster changes and weird circumstances in CS:GO. They are the definition of consistency in esports and with a return to LAN since 2020, this is a perfect opportunity for Astralis to make a loud return to the top. Astralis are known to place different priorities on high stakes tournaments.
Most famously, throughout 2019 when Liquid was ranked #1 in the world, Astralis were in a similar position they are now. Eventually, once the CS:GO major appeared again, they won their third major in a row.
This is a team that is a safe risky pick to win IEM Cologne based off of their history for tournament prioritization and ability to remain relatively consistent in CS:GO.
Two picks for the extra daring
If you are looking to be very risky, Mousesports and NiP are the teams to keep a lookout for. For Mousesports, the team is now starting to mesh well as a team under the leadership of Chris "Dexter" Nong. Mousesports currently boast a 13.00 rating to win IEM Cologne. Still, even with this lower rating, they are a formidable opponent that is capable of beating some of these top teams, as seen by their victory at Flashpoint 3.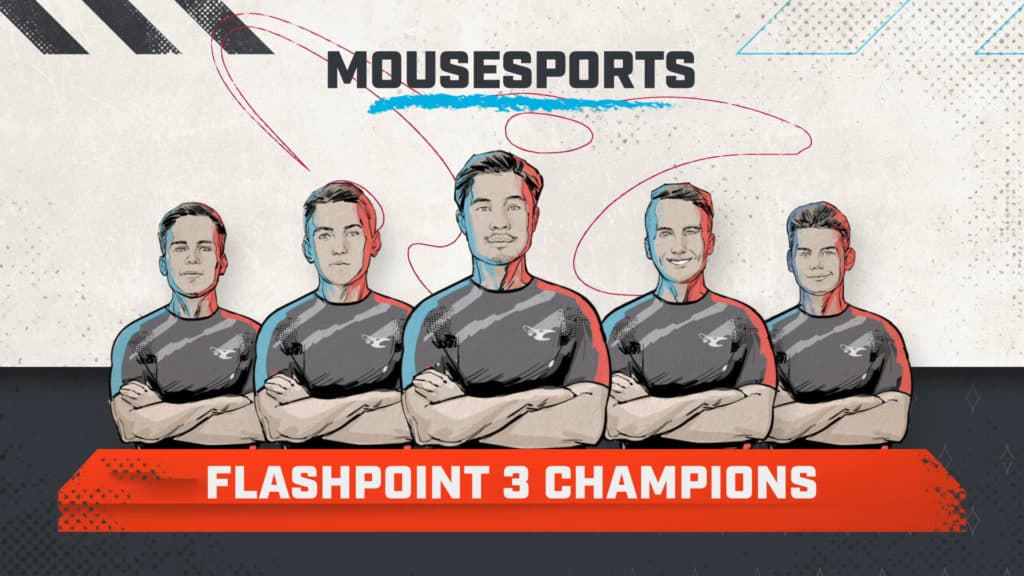 And while that was not an S Tier event, the majority of the teams at IEM Cologne 2021 are the same ones they were capable of taking down just one month ago. Mousesports are a darkhorse to win this event and are a mix of veteran and young firepower to help them reach that final.
As for NiP, they are just on the rise as a young Swedish team, led by former Astralis star Device. Since the Danish player's arrival onto the team, they are quickly moving up the HLTV Rankings. This team climbed all the way from #15 to #5 in the HLTV Rankings and are poised to be a tough opponent for these top teams.
They are currently on the cusp of joining this trio of Gambit, Na'vi and Heroic, they just need one tournament to breakout. IEM Cologne 2021 could be that tournament for NiP but with odds of 15.00, would be a leap of faith to back them.
All that being said, the excitement of returning to LAN is a stepping stone in the right direction as CS:GO looks to bounce back with LAN events. IEM Cologne will begin on July 6 starting with NiP vs LDLC and Mousesports vs Bad News Bears.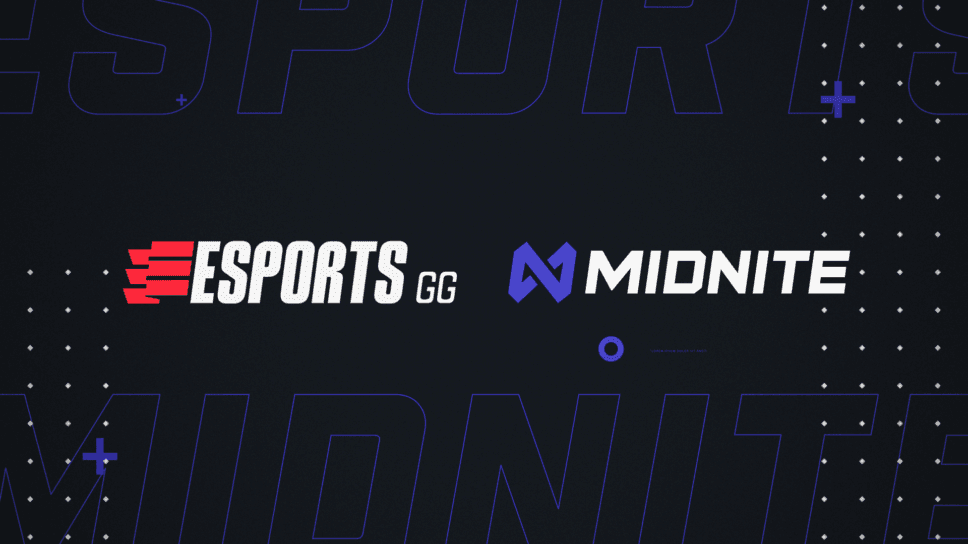 Midnite is a partner of Esports.gg
For more esports news, make sure to follow our CS:GO section at esports.gg. If you feel confident you know who might win IEM Cologne, head over to Midnite.com.