Both tournament organizers are experienced in hosting CS: GO events. With ESL and PGL having hosted the last few Majors, maybe it's time for a change?
Esports tournament organizers, BLAST and Perfect World, are in contention to host one of the two CS: GO Majors in 2023 as per latest reports. Neither of these two companies have hosted a Major previously, although they have received a lot of praise for their events.

As per a report by Jaxon.gg, both BLAST and Perfect World have submitted applications to host the CS: GO Majors of 2023. The final decision will remain with Valve which takes into consideration multiple factors before coming to a conclusion.

Earlier this year, Valve released the tentative dates for the CS: GO Majors for 2023. The first Major will take place some time in late May while the second Major is scheduled for early November 2023 as per an HLTV report.
BLAST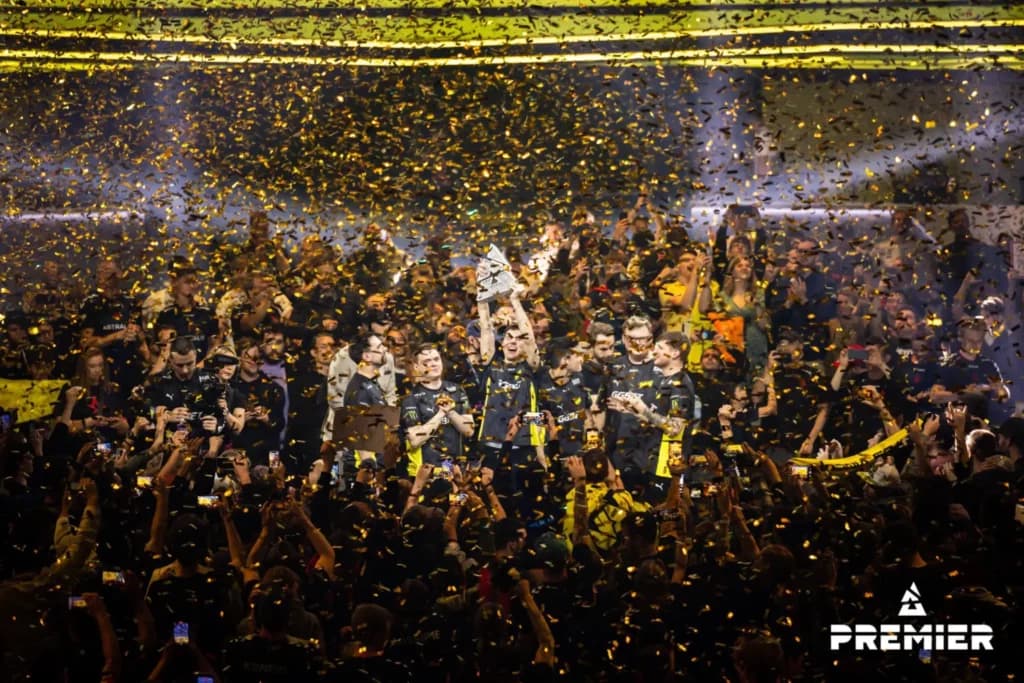 NAVI were the winners of BLAST Premier Fall Finals 2021. Image Credit: BLAST.
BLAST is one of the Major tournament organizers outside of ESL that hosts its own circuit. The BLAST Premier Circuit has its own schedule in the calendar year and culminates in the BLAST Premier World Finals towards the end of the year. This year's World Finals will take place in Abu Dhabi over five days from December 14-18, 2022.
As a tournament organizer, BLAST has considerable experience hosting CS: GO events. The company hosts multiple events per season including the Showdown events, Finals and more.
In a recent interview with pley.gg, Charlotte Kenny, BLAST Premier MD, said they were open to the idea of hosting a CS: GO Major.
We always get lots of comments on whether we are interested in hosting a Major or not. Just to dispel any rumors; BLAST is always interested in hosting a Major. What's important is that our community wants to have a Major hosted by BLAST, so that we can make sure that is the best Major that ever will be and that it fits in with our strategy. Watch this space. When the time is right, we will do a Major.

Perfect World: One of the two CS: GO Majors 2023 in Asia?
Perfect World is also popular for its CS: GO and Dota 2 events, however, it has mostly limited itself to smaller regions. Focusing mostly around China and Asia-OCE, a Major would be a big step forward, if approved, for Perfect World.
All CS: GO Major so far have taken place in Europe and North America. If Perfect World would host the 2023 Major, it would be the first time a CS: GO Major takes place in Asia. 
When is the next CS: GO Major?
The second CS: GO Major of 2022 will take place at Rio, Brazil. The tournament will feature the best CS: GO teams from across the world, but more importantly, will bring CS: GO to a region where the game is extremely popular. Fans were left disappointed after the tickets got sold out within minutes. 
Esports.gg will keep you updated if any of these CS: GO Majors 2023 applications get approved.