Big and Mousesports are moving forward to the next phase of the Flashpoint 3 Upper Bracket. Here is what you missed from today's festives.
Flashpoint 3 is starting to build up a streak of 2-0's following Big and Mousesports victories today. Big and Mousesports will advance to Round 2 of the Flashpoint 3 Upper Bracket as Fnatic and Complexity go to Loser's Bracket.
After a disappointing performance in Dreamhack Masters Spring 2021, BIG are looking to bounce back. In fact, both winning teams from today are coming off of disappointing performances from the event. Mousesports were able to take a victory off of FaZe Clan before losing to G2 Esports 2-0. Both Big and Mousesports finished 9th-12th in Dreamhack masters Spring 2021. However, with 2-0's in Flashpoint 3, fortunes are beginning to look better for both squads.
BIG performances from Tabsen and Xantares
Huge performances from Big's tabseN and Xantares are key factors in the German team's victory today. tabseN is the top player from the Complexity series. The longtime Big veteran holds a 1.33 HLTV Rating while Turkish talent Xantares holds a 1.29 rating.
That being said, while the score is 2-0, the series still remained competitive. The first map on Nuke is a story of trading early rounds. While Big were able to pull in a 10-5 lead, Complexity fought back by stringing together 4 rounds. It isn't until the 30th round where Big closes out the game 16-14.
In game 2, Complexity were able to build up momentum, taking the first five rounds. However, this lead does not last long as Big are able to take the first half 8-7. This eventually balloons into a BIG second half for the German squad. They continue building this snowball all the way to a 16-8 scoreline and into Round 2 of Flashpoint 3 Upper Bracket.
Mousesports Swiftly Move Past Fnatic in Flashpoint 3 Upper Bracket
As for Mousesports, the day ends in a blink of an eye. The international CS:GO squad are looking strong and refined after their match against Fnatic. The Mousesports 2-0 victory is a combined effort from the CS:GO team. Still, IGL Dexter and veteran Mousesports star Ropz deserve recognition. Both players are instrumental in this dominant speedrun past the Swedish CS:GO team, netting HLTV ratings above 1.5.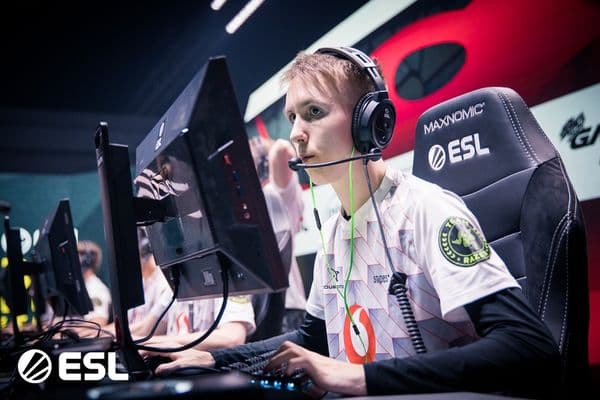 The Swedes opposing them however are a different story. Instead of a group takedown it is a group disaster from the team as a whole. While the Swedes found a 3 round streak on the first map, that quickly went away for the rest of the series.
Fnatic are now in the Losers Bracket and will need to recalibrate before a tough matchup against Complexity.
Flashpoint 3 Losers Bracket Filled
Big and Mousesports will move forward into the Upper Bracket Round 2. There, they will face each other to see who moves into the third phase of the Upper Bracket. The loser will drop into Round 2 of the Lower Bracket.
Fortunately, Big and Mousesports will have time to prepare for their match against each other on May 19. Simultaneously, Astralis and DBL Poney will also face off, where they will also compete to remain in the upper bracket.
Until then, all four teams will have to wait until next week to play as the Upper Bracket Round 1 continues. Flashpoint 3 will continue tomorrow with Heroic vs Sprout and G2 Esports vs FaZe Clan.