Call of Duty Mobile Summer Sale celebrates Beach Ball Event with massive giveaway
Ten million CP on offer. But can you get the right number?
Call of Duty Mobile is running a massive ten million CP Summer Sale Beach BallGiveaway. And it's really not that difficult to win this giveaway, you just need to spend some time and get the correct answer to a very important question.
Call of Duty Mobile players have an opportunity to win free CP points. Post the successful release of Season 7, the game has launched a massive giveaway. Every CODM account can only enter the giveaway once during the offer period.
When does the Call of Duty Summer Sale end?
The Call of Duty Mobile Summer Sale kicks off on August 11, 2023. The Sale continues for over two weeks ending on August 26, 2023.
How to Participate in the Call of Duty Mobile Giveaway?
Fill out this form to access the official
Count the number of balls on the Beach in the Summer Sale Trailer. The Beach Balls are visible all through the trailer. (Answer here)
You have to count each and every Beach ball and enter it in the form
Submit the form (It requires additional information such as your email address, COD Mobile ID and player name).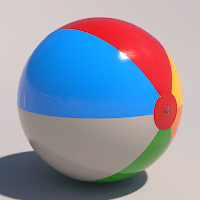 Who is eligible to participate in this Beach Ball giveaway?
Residents of the following regions are eligible for this giveaway.
Fifty United States and the District of Columbia (excluding Puerto Rico and other U.S. territories and possessions)
Canada (excluding Quebec)
The United Kingdom
Besides being legal residents of these regions the players' accounts should also be in good standing and should be 18 years of age or older. You can read all the rules of the giveaway here.
How will the Beach Ball Giveaway winners be decided?
The first 1,000 correct replies in the form will be the giveaway winners. You need to provide a single number that is accurate. Since you have only one entry per account, it is important to ensure you double-check your answer before submitting.
Each winner will receive One Thousand (1,000) Call of Duty Points. There will be ten thousand (10,000) winners in total.
The total approximate retail value of all prizes: $100,000.00 USD.

Call of Duty will message the accounts of the Giveaway winners through in-game messages. The messages will appear in your in-game inboxes within two weeks of the giveaway ending.
Stay tuned to esports.gg for the latest Call of Duty Mobile news and updates.