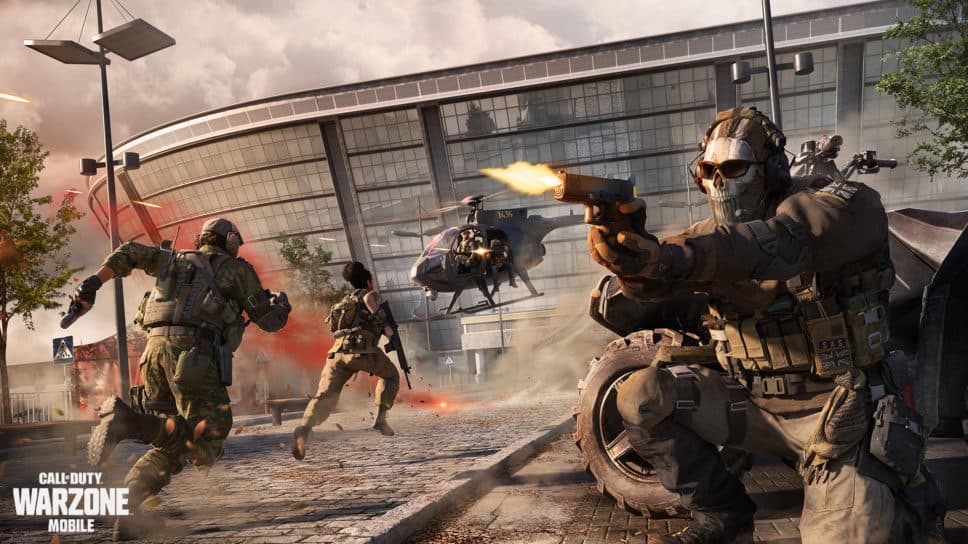 Warzone Mobile coming to more regions, but no release date yet
Awaiting a return to Verdansk? You may have to wait a little bit longer.
Let's take a look the info that's came down the pipeline.
Warzone Mobile's limited release
Source: Activision
Warzone Mobile is currently only available for players in Australia. In the
development update
by Activision, Chris Plummer, the co-studio head at the company, spoke about the rationale behind bringing the game in limited release.
Plummer said that the game is under rapid development right now and Activision has been constantly adding new features to it. Thus, it's important to keep checking how these are working in the game and adjusting to the overall balance of Warzone Mobile.
To do this, Activision has released it in Australia. However, the game will soon be coming to more regions. Plummer confirmed that the next regions will be in Europe and South America. Through this, Activision is aiming to check how new audiences will react to Warzone Mobile.
It will significantly expand the present playerbase and allow the company to more accurately check out the game's balancing. If everything goes smoothly, the game will be released in more regions.
If you are in some of the mobile-heavy regions of South Asia and Southeast Asia then there is some bad news for you. Activision said that it wants to release the game in these regions later. This is because the company first wants to achieve the right steadiness between development, in-game balance, and overall game stability.
When is the Warzone Mobile global release happening?
Plummer said that the global release date hasn't been revealed yet. Last year, the official page of Warzone Mobile in the Apple App Store said that the
game will be coming on May 15, 2023
. It appears that isn't the case anymore.
"We haven't announced a global release date yet so if you've heard any rumors online – and there are some – don't believe anything here on the internet unless it comes from us."
- Chris Plummer, co-studio head at Activision
The game will likely be released later this year. There are already a lot of people waiting for that to happen. It currently has more than 30 million pre-registrations and is closing in on the 35 million milestone. You can pre-register on the
official website
.
A one-of-a-kind experience
Source: Activision
Warzone Mobile is set to offer a one-of-a-kind experience in the battle royale genre. Firstly, Activision has promised to have only real players in the game. Most of the other BR titles on mobile use a huge number of bots to populate lobbies.
Additionally, the game will have 120 players dropping into the legendary Verdansk map. What makes it even more exciting is that it will have cross-progression with Warzone 2.0 and Modern Warfare II.
Stay tuned to esports.gg for the latest 
esports news
and updates.
Wasif Ahmed
Wasif is an esports journalist from India who covers mobile gaming news. From PUBG Mobile to Wild Rift, he has been covering mobile esports for over three years. You can reach out to him on Twitter to chat about games and esports anytime.