The departure of Snip3down from TSM started a mass roster shuffle. Expectation was that Rogue would be replacing Verhulst on ESA, however Knoqd appears to be the replacement.
There was late drama in the Apex Legends North American pro scene as Knoqd was revealed to be playing with ESA, not Rogue as was expected.
A surprise change
Rogue was widely expected to join ESA, after Verhulst departed for TSM. The 25 year old Canadian had announced his desire to return to competitive Apex, and this seemed like an unbelievable opportunity to return to the top of the Apex scene overnight. ESA are mathematically confirmed a LAN spot for January.
The rumours that Rogue was joining ESA seemed to have a lot of weight behind it. Skittlecakes and Dooplex, the two remaining ESA members have been playing a lot of Apex Legends ranked with Rogue.
Rogue also announced that he was "starting the Valkyrie grind". Crucially, Valkyrie is the legend that Verhulst has been playing for ESA.
These rumours were so strong that friends of Rogue, such as Dropped, publically congratulated him on the move.
However, it appears that this move was too good to be true and ESA have decided to make a last second change to their new roster.
Knoqd suddenly leaves Torrent
Eyebrows were raised when Knoqd left Torrent, only 1 week after joining. This seemed to be a very sudden change, after Torrent put in a solid performance in Pro League.
Knoqd factfile
Real name: Logan Layou
Age: 20
Input: Controller
Apex Career Earnings: $60,940
Previous teams: Cloud 9, Torrent, Benchwarmers, 2 Brains 1 Controller
Knoqd revealed to be playing with ESA
The reason for this departure was revealed by the lineups for the BFC qualifiers.
It was Knoqd, not Rogue, who seems to have replaced Verhulst on the ESA roster.
What is unknown is how exactly this came about. There was very strong evidence that Rogue was lining up to join the ESA roster, and clearly pro players felt the same way. It appears that ESA heard that Knoqd was open to leaving Torrent, and decided to make a change of plans.
This does seem to make sense for ESA, with a confirmed LAN spot, picking up a player with a lot more recent competitive experience would seem to make a lot of sense.
However, Rogue has LAN experience and an impressive competitive resume so he would not have been a poor pickup either.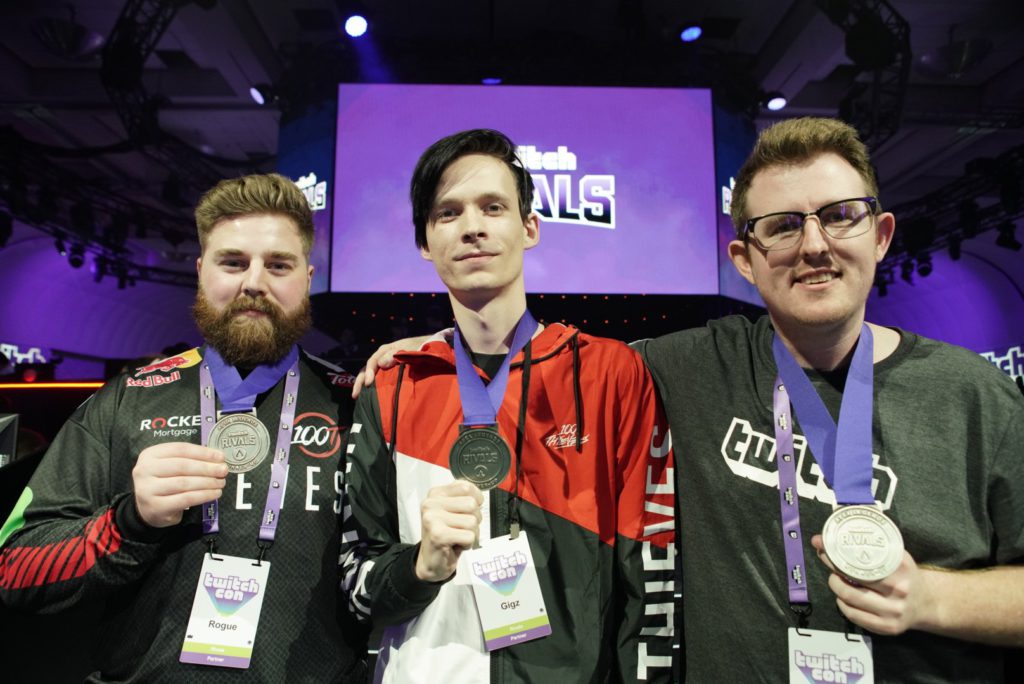 Interestingly, Rambeau is playing with Torrent in BFC also. In the same Twitch clip that RKN confirmed Knoqd had left Torrent, he said that he would have picked up Rambeau instead with hindsight. It seems he got his wish.
Is this the final twist?
There is still a small outside possibility that ESA could be trialling both Knoqd, and Rogue. However, Knoqd choosing to leave Torrent for a trial with ESA would seem quite an extreme step if the spot was not guaranteed.
There will also be rumours as to what Rogue will do now, will he seek another team before the ALGS Pro League roster lock on December 1st? When Rogue announced his return to competitive, his declared plan was to take his time finding a team, instead focusing on subbing for teams where needed.
This is a developing saga, so stay tuned to esports.gg for the latest Apex Legends news and updates.