Disguised Apex Legends roster unveiled ahead of Champs
Disguised are officially in Apex Legends. They have signed the roster formally known as DNO.
Disguised are entering Apex Legends ahead of the ALGS Championship in September. They have acquired 'Dudes Night Out', the roster comprised of Ira "Dooplex" Shepherd, Trenton "Lou" Clements and Adam "Senoxe" Lau.
This is the first Disguised Apex Legends roster, coming just a couple of weeks before the $2 million season ending Championship in Birmingham.
Who is the new Disguised Apex roster?
While none of this roster has appeared at a LAN this year, this new Disguised Apex team brings vast experience. Lou and Dooplex have particularly strong fan followings and this roster brings value beyond their talents in game.
Dooplex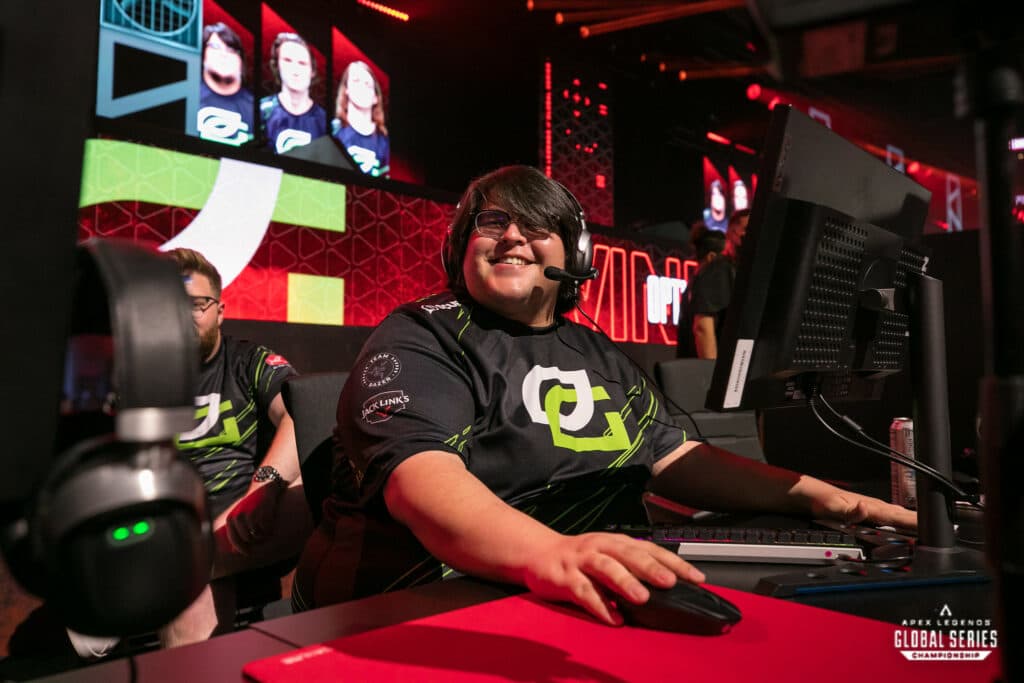 Photo EA/Joe Brady
Lou
Lou has also featured on big name organisations including Complexity and CLG. He also was a substitute for Rogue for several months.
UMG Champions Invitational - 1st Place
Photo EA/Joe Brady
Senoxe
Senoxe is one of the few Apex Legends players to have competed at a LAN event before the ALGS was officially started. He was signed to Sentinels for almost four years, competing back in August 2019 at the X Games LAN. This included a stint competing alongside Lou.
Senoxe was the first player, alongside his then teammates, to reach the Apex Predator rank when ranked first released.
UMG Champions Invitational - 1st Place
ALGS 2021 Championship (Online) - 6th place
Who are Disguised?
Currently, they have teams in both Valorant and League of Legends. Can this new Disguised Apex roster bring home a Championship in September?
---