Season 10 Community Created Twitch Drops are live and we are here to give a quick intro to the streamers selected for the drops!
Claim Apex Twitch drops by watching these amazing streamers
Apex Legends Community created drops return for the new season in style with a brand new Seer loading screen. With 10 brand new streamers to watch to receive the Apex Twitch drops from. We've given a quick introduction to the streamers down below so you can find some great new communities. If you want to see which 10 were chosen last time around, check them out here.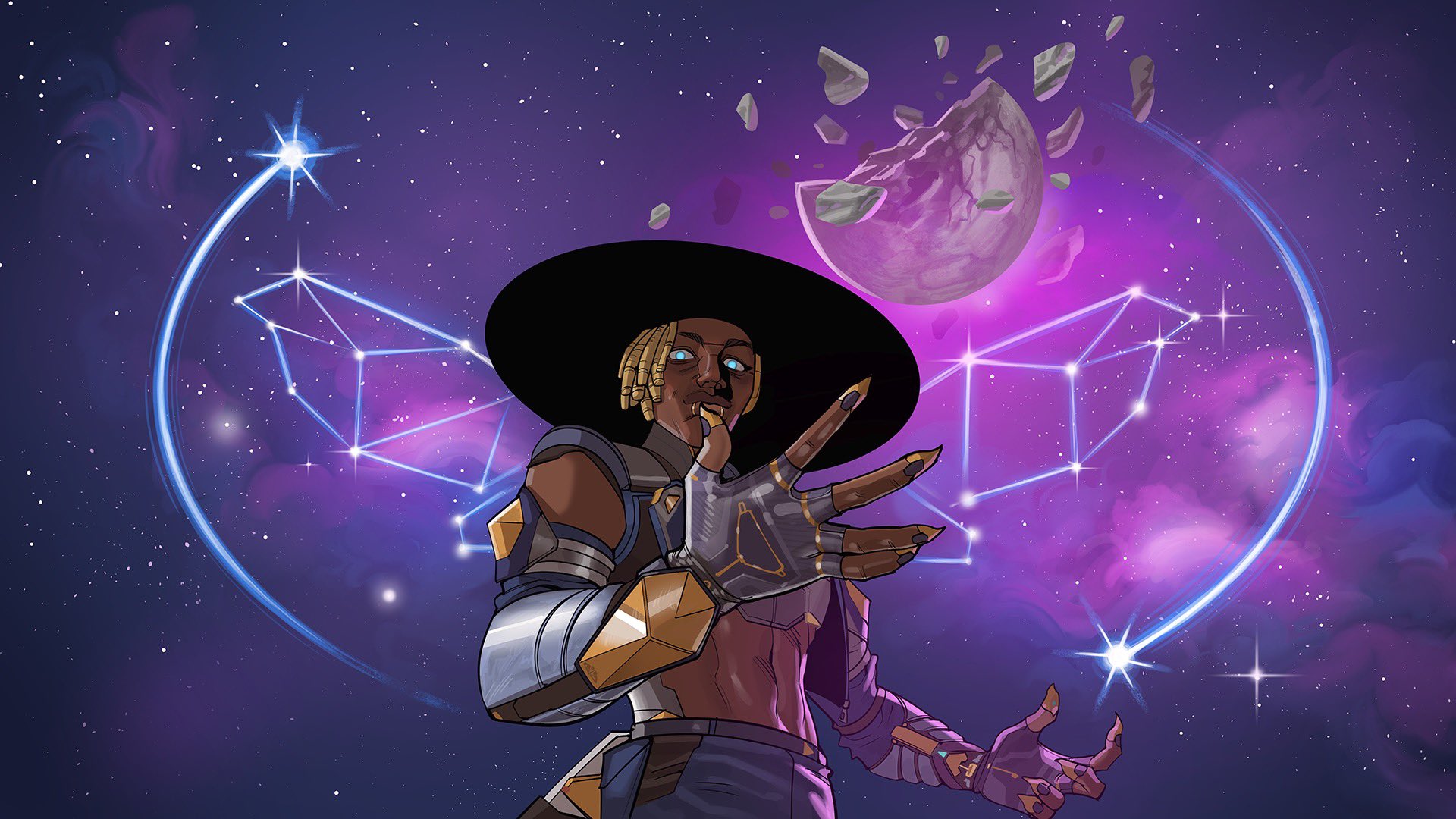 What Twitch drop can I get?
The new loading screen was created by Vinegar And Soda, a great artist on twitter who makes beautiful Apex and anime art. The Apex Twitch drops have been a great way to better the Apex community and introduce upcoming streamers to new audiences. Here's the social links to all the streamers along with a breakdown of each streamer in no particular order: (Twitch links down below).
How long will the Apex Twitch Drops last?
This particular Community Created Apex Twitch Drops week will run from August 17th and run until 3pm PT on August 24th.
LuluLuvley
Known as the Kraber Queen of Apex, Lulu is one of the biggest Apex streamers out there. The content creator for NRG who is most known for her funny backtalks, cracked gameplay and very cute pets named Presley and Mochi. She has grown a large community to comfort her as she continues her insane grind to predator rank throughout the seasons.
AvaGG
Next up is AvaGG! A great streamer who plays a variety of games from Fortnite, GTA V and of course, Apex. She started back in 2012, and her community has been steadily growing over the past year to include almost 450,000 members. You can catch her throwing smoke grenades around as Bangalore on weekdays over on her twitch.
Mulvana
The twitch partner and content creator for ObeyAlliance, Mulvana! She's a relatively small streamer that got her start out in 2018. She has been gaining a huge following over the past year to almost 15,000 members and averages around 110 viewers. She is a joy to watch and is pretty cracked at the game, so catch her throughout the week on her twitch
Spygea
On the other side of the world is Spygea. The Japanese PubG and Apex streamer is insanely popular, being the 6th ranked Japanese channel according to TwitchTracker. The professional player for DeToNator provides some great content and a good look in to the the APAC Apex meta.
9impulse
Also on the international stage is Fire Beavers' very own 9impulse. The Belarusian is most known for his insane Gibraltar in competitive Apex, but has also created quite the twitch community. He started streaming back in 2016 but over the past couple years has been gaining a lot of traction probably due to his insane plays in pubs and pro matches alike.
Makina
Makina is a popular spannish Apex streamer. He started way back in 2012 and since then has gained quite the following. He streams most days of the week for an average of 2000 viewers and his community of 264,000 members. Makina makes some great content for both his twitch streams and his youtube channel, so go check him out!
Janey
Next up is TSM's newest content creator, Janey! The young Canadian streamer has been amassing quite the following over the past couple years that she has been streaming. She has played tournaments like Twitch rivals and Lulu's Throwdown with streamers and professionals alike. Her streams are an absolute joy to watch, goofing off with the fun and chaotic energy you used to have on couch co-op back in the day.
Crizx
Crizx is a French Apex streamer who grinds Apex but also dabbles in some casting and some CS:GO. The popular streamer got his start in 2015 and has grown his community to around 54,000 followers. He has casted several events as a French talent, and provides some great insights and great gameplay during his streams.
Thekine
Nearing the end of the 10 streamers is thekine. The Hawaiian controller player who has been streaming since 2014 has come a long way. With a positive mental attitude in game and wholesome attitude, Thekine is a great streamer to chill out to. He has a great community of around 62,000 followers who will gladly welcome you in with open arms.
Restya
Last but not least is Restya. The Taiwanese Apex streamer, artist and YouTuber has been streaming since 2016 and has grown to become the 27th ranked Chinese channel. She has been on a huge popularity increase over the past year, growing her community to around 75,000 followers. So, if you want to see Apex on the APAC servers and some fun content, tune in to Restya!
These streamers are all amazing and provide quality content in their own ways. If you get a chance, please check out all the streamers and show some love. Plus get Apex Twitch drops in the process. For more Apex content, stick around at Esports.gg