Season 19 of Apex Legends will begin this Halloween. Find out when the season will start in your local time!
When does Season 19 of Apex Legends start?
The nineteenth season of Apex Legends will launch this Halloween on Tuesday, October 31. The season is titled Ignite and bring a new Legend, a changed Storm Point, and a brand new battlepass. The release time for Season 19 of Apex Legends can be found below, as well as more information on what players can expect.
Apex Legends Season 19 release time
Season 19 of Apex Legends will release at the following times:
10 a.m. PST - West Coast NA
1 p.m. EST - East Coast NA
6 p.m. GMT - United Kingdom
7 p.m. CET - Germany
4 a.m. SGT - Sinapore on November 1 (+1 day)
These times are based on the launch time of the last 9 seasons of Apex Legends. EA and Respawn have kept the same schedule for the last 2-3 years.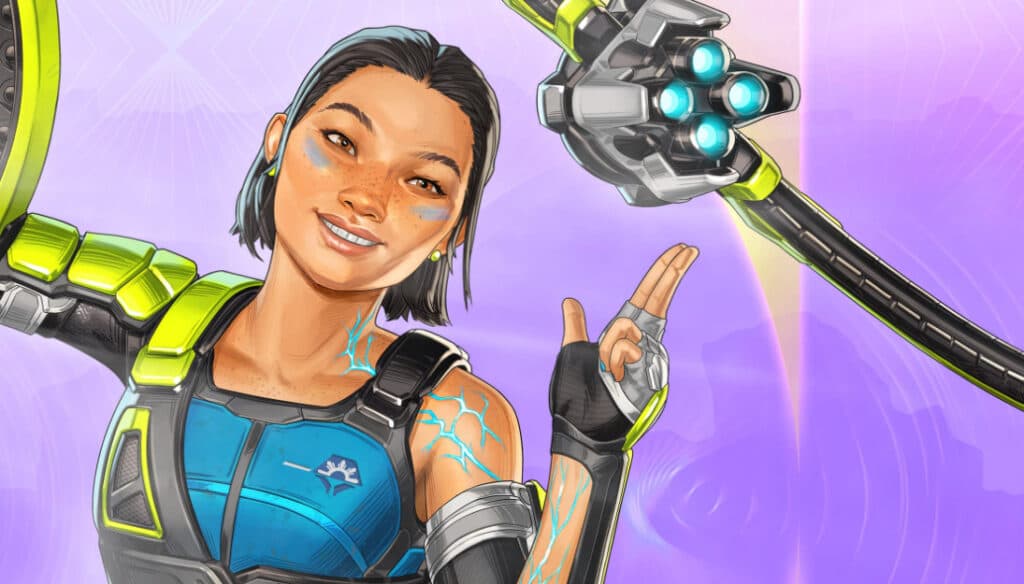 Conduit in her official key art (via ea.com)
What is new in Season 19?
So far, the only thing confirmed for Season 19 is the new Legend, named Conduit. Here's everything we know about the new Legend, though more official information will be released by Respawn soon.
We can also expect that Storm Point will return to the map rotation with some major changes, including a Wattson town takeover. Respawn has been dropping some major hints about changes coming to the tropical map for some time. In fact, many fans of Apex Legends thought the map changes would've come in Season 18.
The Apex Legends website for Season 19 currently states, "The Storm has passed. Reports indicate clear skies and 100% chance of raining lead." With this teaser placed among other confirmed information about the upcoming season, it's safe to assume we'll see Storm Point in Season 19.
For more information on the upcoming seasons of Apex Legends and more esports news, check back on esports.gg!