Want to know when Apex Legends Season 11 release time? We got you covered! Hop in to see when it will be available to play in your time zone.
Apex Legends players have been hyped about Season 11 of Respawn Entertainment's hugely popular Battle Royale. Season 11 brings in tons of new content and the player base is excited to try it out. The Apex Season 11 release date is Tuesday, 2nd November 2021. The release time as per different timezones is as follows:
When does Apex Season 11 start?
The Apex Legends Season 11 release times are as follows:
10am Pacific Time on November 2nd
1pm Eastern Time on November 2nd
5pm Greenwich Mean Time on November 2nd
Bear in mind that these times could change depending on launch circumstances and server load capacity. If the last few seasons are anything to go by, you might just have to wait a bit longer for things to settle.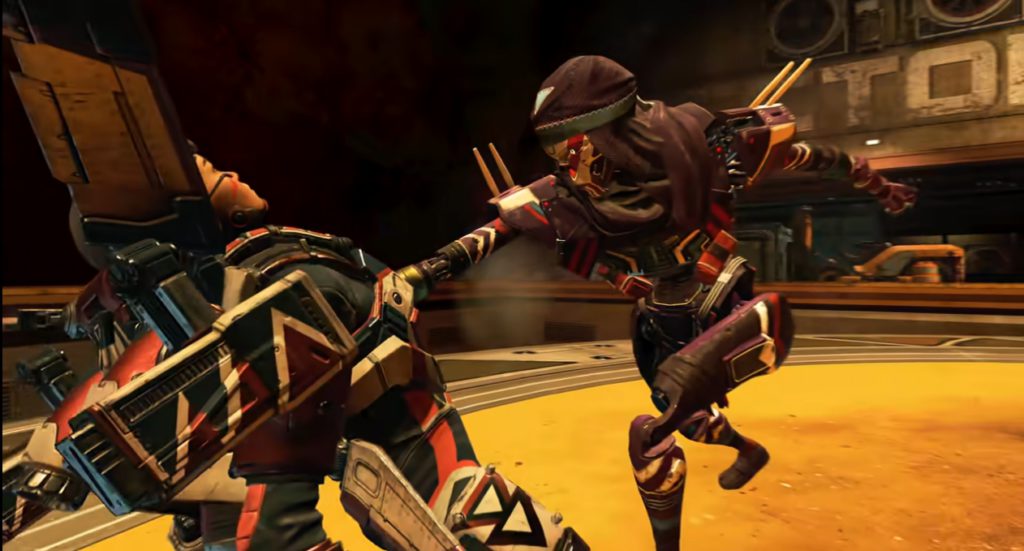 What's New?
Main attractions
Among the primary attractions in Apex Legends Season 11, titled "Escape" include a brand new map called Storm Point, the new legend "Ash" and a new SMG, the CAR SMG. The new map features a PVE element with creatures like spiders and prowlers. The PVE element adds a whole new gameplay dynamic, allowing players to enjoy better loot and opportunities to set up traps.
Ash is a new legend with aggressive abilities that give players an advantage when third partying other squads. She's also a callback to the Titanfall series and plays a crucial role in the game world's lore.
The CAR SMG is an SMG with a high rate of fire and a unique ability to take two types of ammo. The gun uses both heavy as well as light ammo. A popular weapon in the Titanfall games as well. Read all about her lore background and abilities in this article.
Wattson buff, balance changes and more weapons from care packages.
In addition to the above features, Season 11 brings in new balance improvements and changes to the ranked matchmaking system. Wattson mains rejoice as Respawn Entertainment have finally answered their calls and buffed the charming French engineer.
We've covered the changes to her in a detailed article. Neutral Care Packages have higher chances of dropping a red tier weapon earlier on in the game. Don't worry, the Kraber still has a lower percentage of dropping so you won't get knocked by a Kraber camper that often.
Weapon meta changes
The existing weapon meta has undergone a few changes and will see a few shuffles and jumps here and there. A new hop-up, Dual-Shell for the Mastiff and the 30-30 Repeater. The hop-up doubles the number of rounds loaded into the gun which makes reloading them quicker.
The G7 Scout goes into the care package with the double-tap hop up and a small damage increase. The triple-take, meanwhile is now a part of the ground loot pool, using energy ammo. The gun surprisingly retains its x2 headshot damage multiplier, though. You can read all about the new weapon meta in our article about it.
New ranked system
The Ranked gameplay has undergone some major changes, most of which seem to have caused an uproar in the community. Particularly because players will now get RP based on the "skill level" of the player they killed.
It appears if a player kills someone who was ranked lower than them, they get lesser RP and if they kill someone ranked higher than them, they get more. We've covered the new ranked system in detail in this article.
Apex Season 11 Battle Pass
The developers showcased the new Battle Pass in a trailer on Monday, featuring a reactive skin for the Prowler SMG, Legendary skins for Gibraltar and Mirage, rare skins for Revenant, Loba, and Wraith, and a few extra goodies like holo-sprays, emotes, gun charms, apex packs, and more.
So, we're all excited for a brand new season of Apex Legends and all the adrenaline-inducing gunfight mayhem in store for us. Stay tuned for more!