Apex Legends announces Harbingers Collection Event
The Apex Legends Harbingers Collection Event is finally announced and it brings a host of exciting new content along with Fuse's heirloom.
With just over 40 days left of Season 18, Respawn Entertainment have announced the Apex Legends Harbingers Collection Event.
The collection event brings Fuse's glorious new heirloom and some spicy meta changes. The collection event and new patch are likely to inject some life into the final month of Apex Legends Season 18.
The Harbingers Collection Event will run between September 19 to October 3, giving players plenty of time to unlock all items in the reward tracker. The update also features some spicy meta-changes with the crafter rotation and some legend rebalancing.
Collection Event delivers Fuse's long-awaited heirloom
Everyone's favorite Aussie pyromaniac is finally getting his own glorious heirloom! And glorious, it most definitely is. It's an electric guitar!
Fuse's electric guitar heirloom is called The Razor's Edge, and will certainly leave Fusey's opponents thunderstruck.
It's quite spectacular, and will likely to be regarded among the best heirlooms in the game. With its name being a cheeky AC/DC reference and the trailer mirroring Thor's breakthrough moment in Thor: Ragnarok, they've gone all out in marketing it.
A new LTM: Living Shell Trios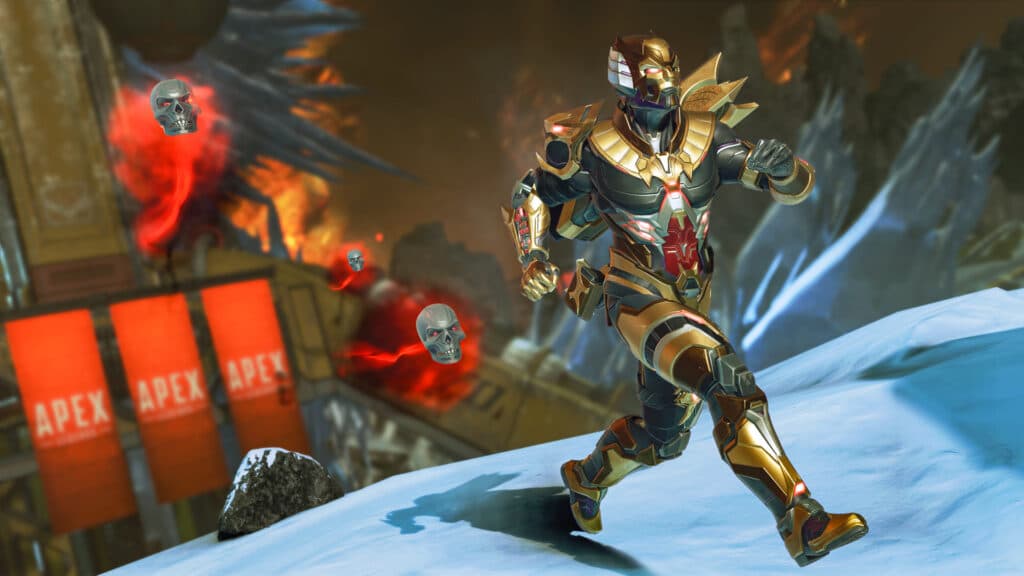 Image Source: EA
It's been a while since we've seen a new limited-time mode in Apex Legends! Thankfully, the Harbingers update is giving us one! The LTM is called Living Shell Trios.
In the Living Shell Trios LTM, players can launch Rev Shells, a new ordnance. These ordnances seek out targets and deal significant damage, and kind of resemble Lost Souls from the Doom series.
While the Rev Shells home in towards your enemies, there's also a catch. Players can shoot these down to make them explode prematurely, dealing heavy damage to anyone caught in the radius. So if someone shoots your Rev Shell when it's still in proximity of you, you're likely to feel the pain.
The Apex Legends Harbingers Collection Event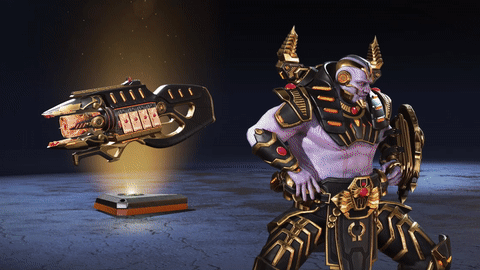 Source: EA
As always, the Harbingers Collection Event features themed cosmetics for weapons and legends that are available for purchase only during the event. Purchasing all of these will unlock Fuse's heirloom.
For the Harbringers Collection Event themed skins are on offer for Gibraltar, Bloodhound, Bangalore, Mirage, Ash, Seer, and Bangalore.
Bangalore and Mirage's skins look particularly interesting while Gibraltar looks like a character from the Mortal Kombat universe.
World's Edge After Dark
Source: EA
As part of the event, World's Edge is receiving a spooky update. Additionally, one of the map's most exciting features from the past is returning to the game! World's Edge: After Dark will bring back the fabled train that ran around World's Edge.
Alongside the Cargo Ship in King's Canyon, the train was the only other moving POI in Apex Legends. World's Edge After Dark also features hazardous changes to some of the map's other POIs.
The Reward Tracker in Apex Legends Harbringers Collection Event
Image Source: EA
As with every collection event, the Harbingers update will also include a Reward Tracker. The reward tracker will give players a chance to earn event-themed cosmetics and rewards for free, based on completing event tasks.
Among the main attractions in the reward tracker this time are an epic Mad Maggie skin, some event badges and a gun charm. The reward tracker also provides opportunities for players to level-up their battle pass.
Stay tuned to esports.gg for the latest Apex Legends and esports news.