How to get rewards through the VALORANT Champions 2023 event pass
The VALORANT Champions 2023 event pass is here with a handful of rewards for you to earn throughout the entirety of the tournament.
VALORANT Champions is always a time where Riot gives back to its fans. From the cosmetic bundle to the clothing line, there's plenty to offer for Champions 2023. You'll also find a VALORANT Champions 2023 event pass within the game itself. This is a mini-Battlepass that is available for free.
This isn't the first time Riot Games has delivered an event pass, and it certainly won't be the last. You've got the length of the tournament at your disposal before these disappear forever. So, when you're done watching the action, jump into the game and get to work.
How the VALORANT Champions 2023 event pass works
The VALORANT Champions 2023 event pass has seven tiers for you to unlock. To unlock them, it is as simple as playing a match. You can jump into Unrated, Competitive, Spike Rush, or even the recently added Team Deathmatch mode. Playing these game modes will grant you XP.
The more you play and the better you perform, the more XP you gain. That will help you complete the event pass much quicker. Once a reward is obtained, it will automatically go into your Collection. You don't have to claim them at all, but you do have to complete the pass by August 29, as that is when it ends.
Rewards to earn through the event pass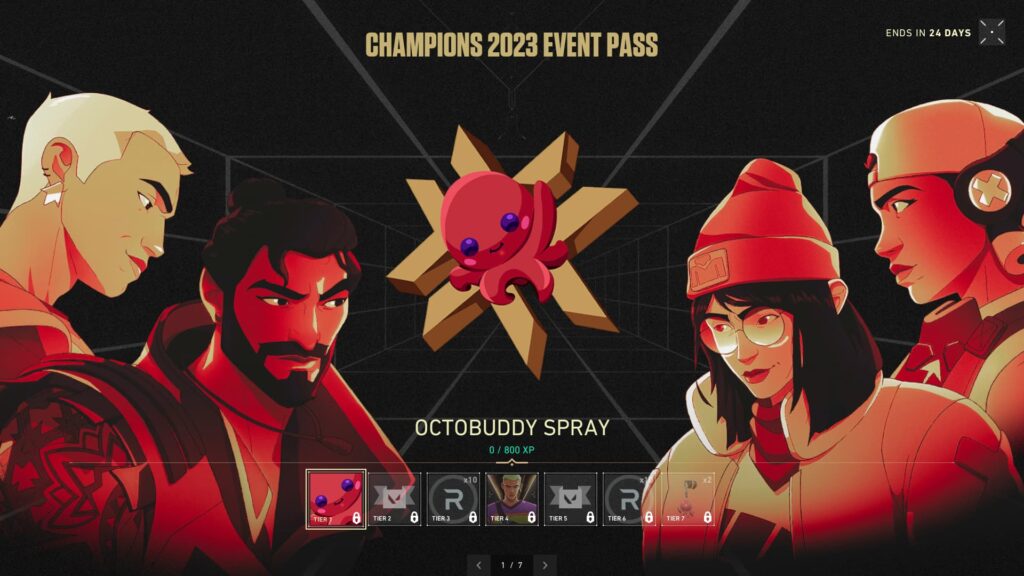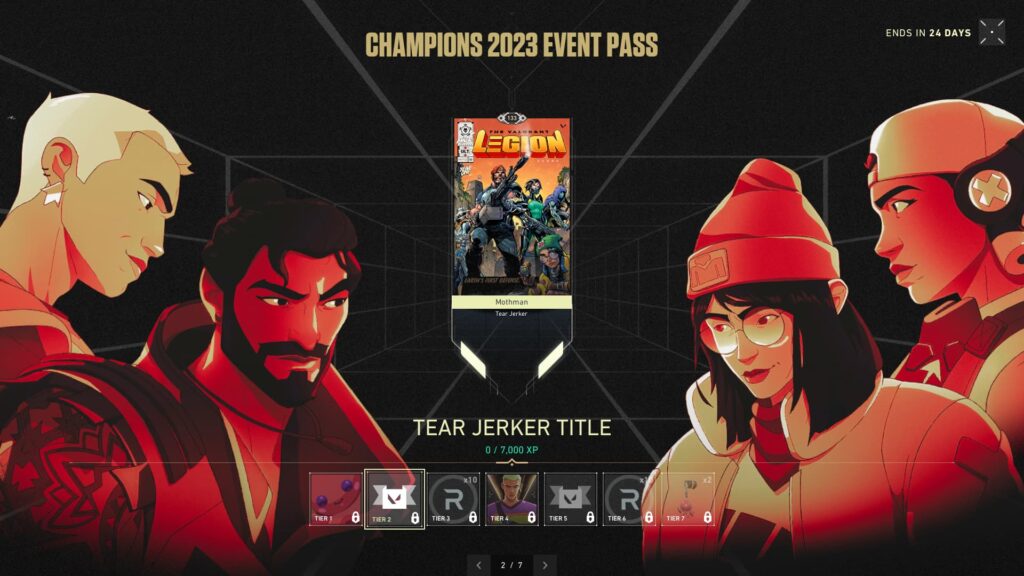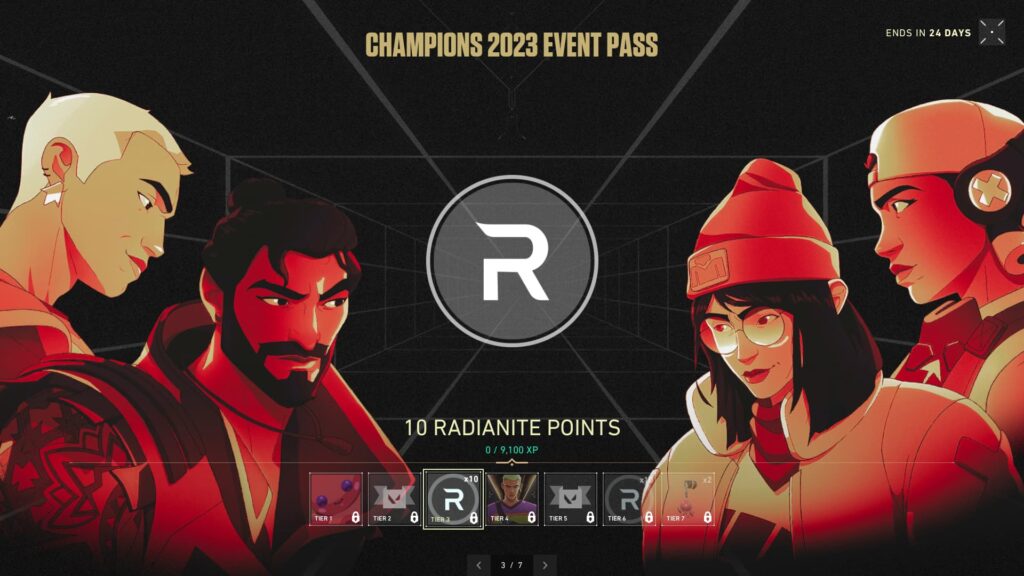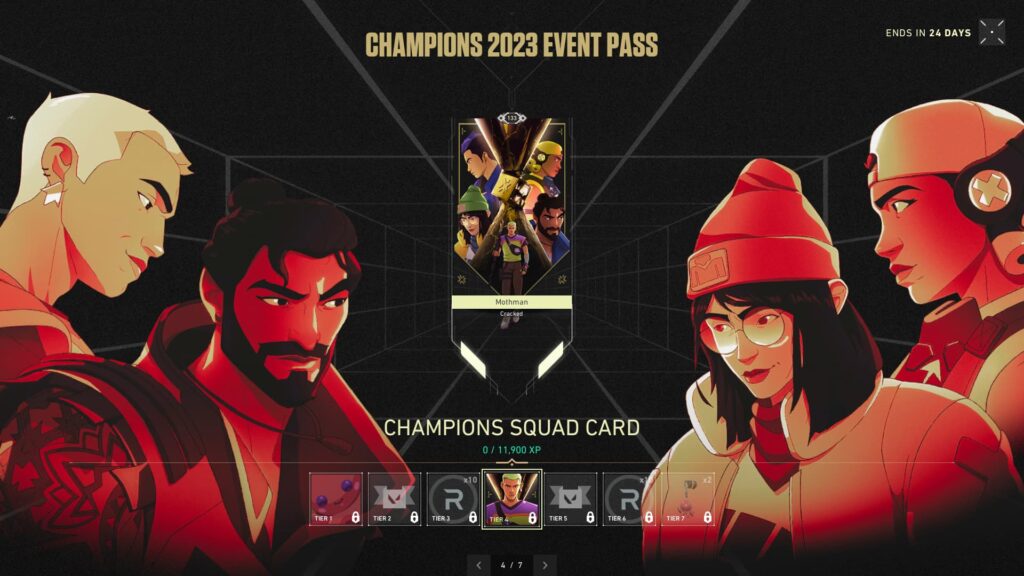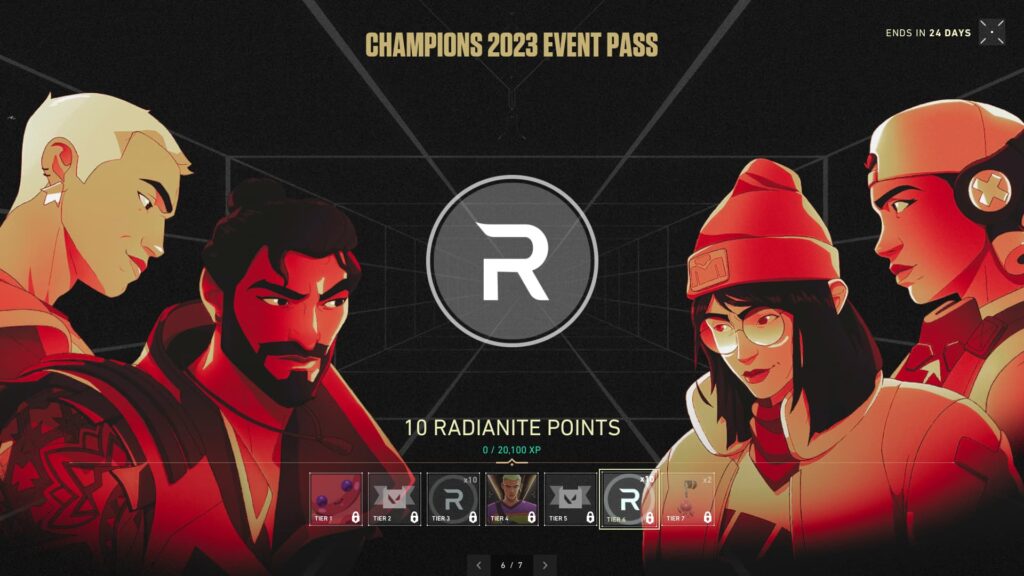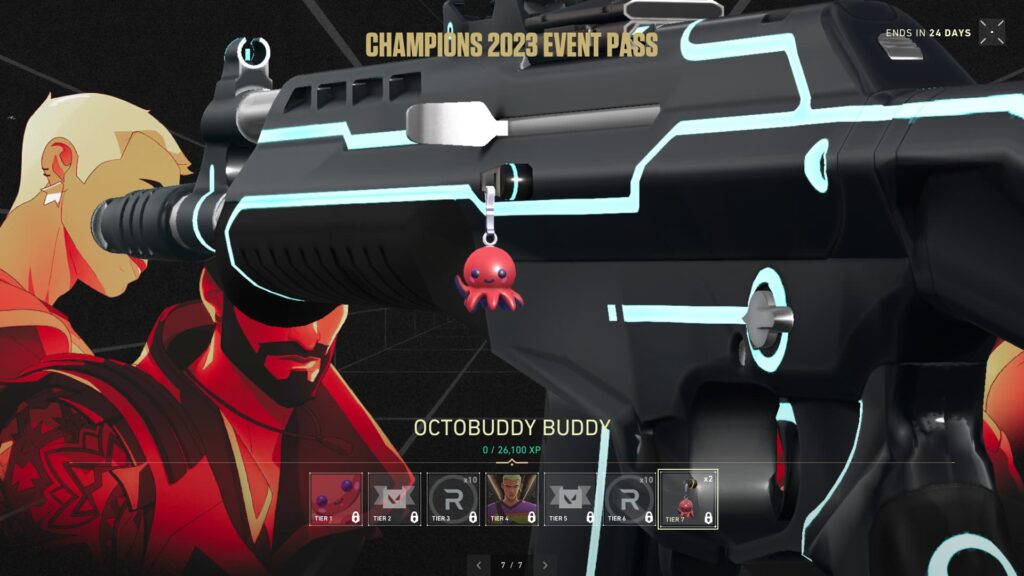 Seven rewards are available through the VALORANT Champions 2023 event pass. You'll find these accessories as part of the progression:
Octobuddy Spray
Tear Jerker Title
10 Radianite Points
Champions Squad Card
One More Title
10 Radianite Points
Octobuddy Buddy
Of course, they are themed around the tournament. So, for everyone who wants to show that they are a VALORANT Champions 2023 enjoyer but might not have the money to buy the bundle, this is the perfect way to earn in-game items and flaunt it.