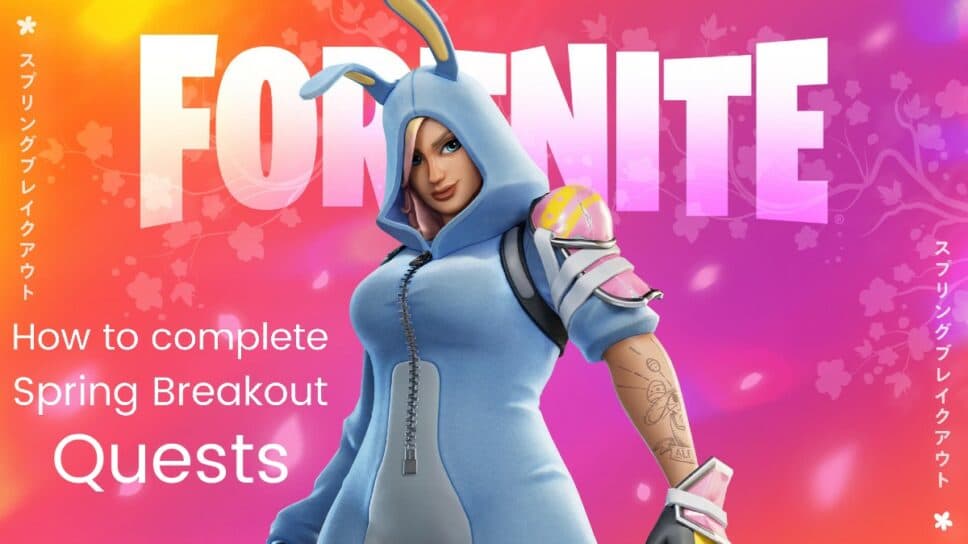 Fortnite Spring Breakout 2023: How to complete all Quests
Here is how to complete all Fortnite Spring Breakout 2023 Quests!
Fortnite's Spring Breakout 2023 event is in full swing, and plenty of time remains until it's over. The latest significant game update introduced new components, such as various consumable Eggs, new Reality Augments, and free cosmetic items you can unlock by completing Spring Breakout 2023 Quests.
Today, Esports.gg provides a comprehensive guide through these Quests to help unlock all rewards associated with Fortnite's spring-themed event.
Before we get to the Quests, here is a list of the items you'll secure during your Spring Breakout 2023 journey:
Quest Reward on Day 1: Bloomback Sack Back Bling
Day 7: Shell Smash Spray
Day 9: The Works Loading Screen
The 14th Day features the A Spring Breakout Banner Icon
Complete 12 Quests to earn the Nannerbloom Hammer Pickaxe
Complete 22 Quests to unlock the New Spring Flyer Glider
Spring Breakout 2023 Challenges
Gather laid Eggs (10 Eggs, 20 Eggs, 30 Eggs)
Chickens have invaded Fortnite Island for Spring Breakout 2023. The first Quest requires you to pick up 30 eggs to complete all three stages of this challenge. It's easy to find chickens during the event, so keep an eye out for them during your matches.
Spend Bars (400 Bars, 800 Bars, 1,200 Bars, 1,600 Bars, 2,000 Bars)
Quest two has five stages, all of which revolve around you spending Gold Bars. You can spend this in-game currency with non-player characters (NPCs), vending machines, and elsewhere. The Quest requires up to 2,000 Bars to complete all stages, which shouldn't be too challenging.
Survive storm phases (10 phases, 20 phases, 30 phases, 40 phases)
Like the last two Quests, the final one features multiple stages that are relatively easy to accomplish. To complete this challenge, you must survive 40 storm phases and earn the XP reward.
Fortnite Battle Royale and Zero Build each feature several storm phases, so stay alive long enough, and you'll complete this one.
Daily Quests
Swim in the hot springs at Steamy Springs
Head to the Steamy Springs point of interest (POI) marked above. Once there, dip your character into one of the hot springs, and this one is done.
Hire a Specialist Character
Specialist Characters were introduced in the update and are an exciting feature. These Characters spawn in various locations across the Island and can help you by providing healing and additional firepower. To complete this Quest, locate a Specialist Character and hire them.  Of the Spring Breakout Quests, this one might be the easiest.
Deal damage to players with a Specialist Character hired
After completing the previous Spring Breakout Quest to hire a Specialist Character, you can double up on a related challenge. Once you've hired a Specialist Character, you must find an enemy, damage them, and consider this Quest complete.
Collect an egg within 5 seconds after being laid by a chicken
As mentioned earlier, chickens are everywhere during Spring Breakout 2023. You can finish this Quest by following a chicken around and waiting for them to lay an egg. Once that happens, you can collect or consume the egg to add this Quest to your "completed" list.
Collect a Golden Egg
Golden Eggs can be found randomly around the Fortnite Island during Spring Breakout 2023. We found this one randomly while driving a truck. After finding a Golden Egg, pick it up, and that's another Quest done.
Visit cherry blossom tree displays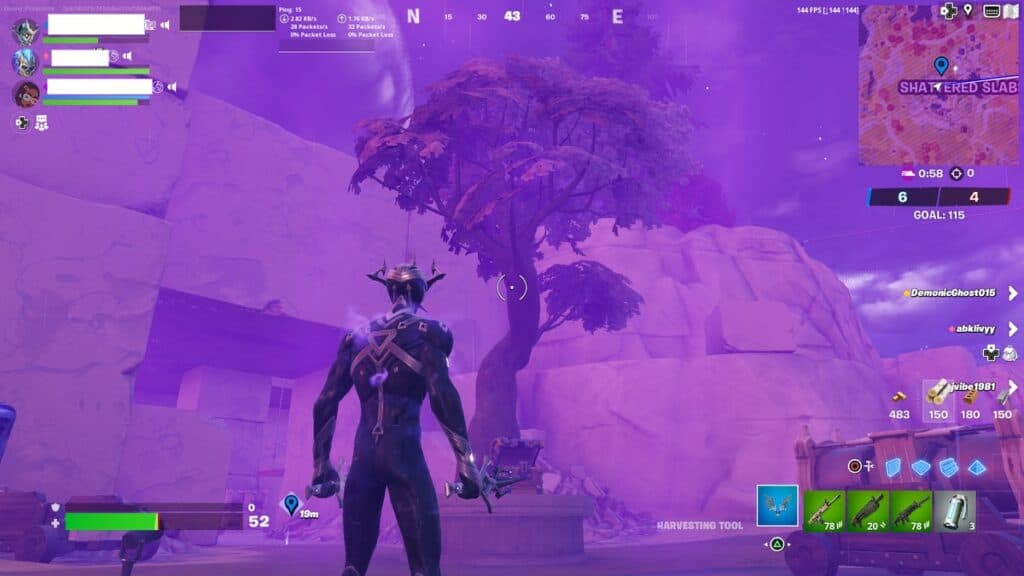 Cherry blossom trees appear in various spots around the map. Epic Games provided an in-game Quest map to help complete this challenge, which we've provided above. All you have to do is stand in front of three cherry blossom trees, and you've checked off every Spring Breakout 2023 Quest.
The daily Spring Breakout Quests alternate, so finish those explained above before the challenges reset. Otherwise, there will most likely be a new set of Quests tomorrow.