Call of Duty kündigt sein neues Anti-Cheat-System Ricochet an
Call of Duty hat sein neues Anti-Cheat-System Ricochet vorgestellt, das hoffentlich der Cheat-Epidemie in CoD ein für alle Mal ein Ende setzen wird.
Die Call of Duty-Community hat offiziell ihr neues Anti-Cheat-System Ricochet vorgestellt. Das Sicherheitssystem auf Kernel-Level wird mit Call of Duty: Vanguard am 5. November erscheinen
Was ist Ricochet?
Ricochet ist ein neues Anti-Cheat-System auf Kernel-Level, das entwickelt wurde, um dem Ansturm von Cheatern in Call of Duty entgegenzuwirken. Ein Problem, das auf dem PC kurz nach der Veröffentlichung von Warzone auftrat. Das System ähnelt dem Easy Anti-Cheat von Apex: Legends und dem BattlEye von Rainbow Six: Siege. Das BattleEye Anti Cheat von R6S, zielt darauf ab, Cheats zu unterbinden, bevor sie zu einem größeren Problem werden. Es umfasst eine Vielzahl von Serververbesserungen und Machine-Learning, um Cheats zu stoppen, bevor sie auftreten.
Call of Duty startete mit dieser Aussage im Statement: "Die Ricochet Anti-Cheat Initiative ist ein vielseitiger Ansatz in Vanguard und Warzone, um Cheating zu bekämpfen. Mit neuen serverseitigen Werkzeugen, verbesserten Untersuchungstools, Updates zur Stärkung der Account-Sicherheit und mehr funktioniert Ricochet. Desweiteren heißt es, dass Ricochet ein sich ständig weiterentwickelndes System sein wird und sich Stück für Stück verbessern soll.
Das wurde von der CoD-Community in allen Facetten gelobt, und viele der Top-Content-Creator wie TimTheTatMan und Nickmercs äußerten sich in den sozialen Medien dazu positiv. Falls Ricochet ein Erfolg ist, werden Sie und die Community sicher erfreut sein.
Treiber auf Kernel-Level erhalten einen hohen Grad an Zugriff, um Software und Anwendungen auf einem PC zu überwachen und zu verwalten. Das Treiber-Element des RICOCHET Anti-Cheat-Systems überprüft die Software und Anwendungen, die versuchen, mit Call of Duty: Warzone zu interagieren und es zu manipulieren. Es liefert dem gesamten Sicherheitsteam mehr Daten zur Erhöhung der Sicherheit. Die Spieler benötigen den Kernel-Level-Treiber, um Warzone zu spielen.
Einige Teile von Ricochet werden zusammen mit Call of Duty Vanguard am 5. November veröffentlicht. Die vollständige Veröffentlichung wird dann nach dem Pazifik-Update für Warzone erfolgen, für das es noch kein festes Veröffentlichungsdatum gibt. Obwohl wir die Auswirkungen noch nicht in Aktion gesehen haben, werden CoD-Spieler hoffen, dass Ricochet endlich der Schlüssel zur Lösung des Cheater-Problems sein wird.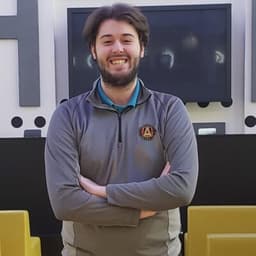 James Bassett
James Bassett, otherwise known by his in-game name Maverick, is a freelance writer, gamer, and sports enthusiast from Reading, England. He has been an avid follower of Call of Duty esports for 8 years. Having written for sites such as TheGameHaus and DBLTAP, Maverick looks to provide people with entertaining, and insightful content. He is a proud London Royal Ravens fan.