Call of Duty gibt Details zu seinem neuen Anti-Cheat-System bekannt.
COD gibt Neuigkeiten zum Anti-Cheat-System. Kryptische Nachricht auf Twitter.
Am 13. Oktober sollen endlich Details zum neuen Anti-Cheat-System von Call of Duty bekannt gegeben werden. Diese Nachricht kommt mit einer sehr detaillierten Mitteilung, die heute auf dem Call of Duty Twitter-Account veröffentlicht wurde. Hier ist, was wir bis jetzt wissen.
Call of Duty postet auf seiner Twitter-Seite eine Drohbotschaft an Cheater
Es ist bereits seit einiger Zeit bekannt, dass die Entwickler hinter dem beliebten FPS-Franchise versuchen, das anhaltende Cheating-Problem in Warzone und deren anderen Titeln zu lösen. Raven Software, das Entwicklerteam, das für die Pflege aller Aspekte von Warzone verantwortlich ist, hatte bereits im August angedeutet, dass ein neues Anti-Cheat-System entwickelt wird.
Viele CoD-Fans haben seither sehnsüchtig auf Neuigkeiten zum Anti-Cheat-System gewartet, aber seit über zwei Monaten gab es keine neuen Informationen mehr. Jetzt aber scheint es, dass die Call of Duty-Entwickler endlich bereit sind, etwas Licht in ein System zu bringen, das eigentlich schon vor langer Zeit hätte eingeführt werden sollen.
In einem Tweet, der kürzlich auf ihrer Twitter-Seite gepostet wurde, hat Call of Duty seine Gedanken bezüglich des Ansturms von Cheatern in ihren Spielen für alle preis gegeben. Obwohl es keine Überraschung ist, dass die Entwickler von diesem Problem genauso genervt sind wie ihre Community, ist diese nicht ganz so kryptische Nachricht eine überraschende, aber auch erfrischende Wendung der Ereignisse.
Obwohl außer diesem Tweet noch nicht viel gepostet wurde, sollten wir davon ausgehen, dass dieses neue Anti-Cheat-System für alle Call of Duty-Titel der aktuellen Generation, einschließlich Warzone, im November eingeführt wird, wenn Call of Duty: Vanguard offiziell veröffentlicht wird.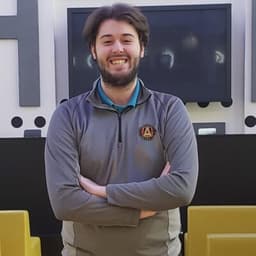 James Bassett
James Bassett, otherwise known by his in-game name Maverick, is a freelance writer, gamer, and sports enthusiast from Reading, England. He has been an avid follower of Call of Duty esports for 8 years. Having written for sites such as TheGameHaus and DBLTAP, Maverick looks to provide people with entertaining, and insightful content. He is a proud London Royal Ravens fan.