WoW Classic hardcore realms now live with permadeath, Mak'gora, and more
It's like Garrosh versus Thrall, but there's no Shadowlands for Garrosh this time.
World of Warcraft Classic (WoW Classic) hardcore realms are now live! These realms feature permadeath, changes to PvP, class updates, and more. Read on for details.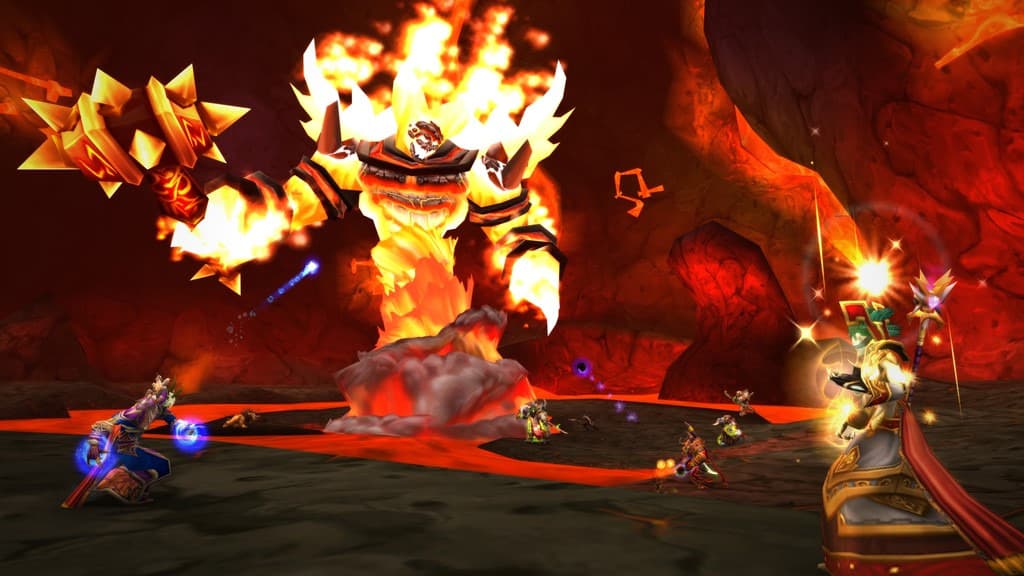 WoW Classic Molten Core raid screenshot (Image via Blizzard Entertainment)
WoW Classic hardcore realms get permadeath
In these realms, WoW Classic players experience permadeath. Since death is permanent, players get a single life while leveling up and raiding in Azeroth. Normally, a player can return to their character's body after a defeat. However, in the WoW Classic hardcore realms, they can only release their spirit and remain a ghost. As a ghost, a player can transfer guild leadership to someone else.
WoW Classic hardcore realms screenshot (Image via Blizzard Entertainment)
"If the unfortunate occurs, player characters will be given a free option to transfer to a non-Hardcore Classic Era server if they wish to continue playing those characters," according to Blizzard.
PvP changes and Mak'gora updates
While battleground queueing is unavailable in the WoW Classic hardcore realms, pre-organized Wargames are available for groups. For players who wish to fight against others to the death, they can engage in Mak'gora by typing out "/makgora" to start the battle.
"A new tracking aura will visually communicate how many duels a player has completed and survived," Blizzard added.
Fighting Onyxia in WoW Classic (Image via Blizzard Entertainment)
Class changes and safeguards in WoW Classic hardcore realms
Since these realms involve permanent deaths, players cannot use class spells and abilities for resurrections. Certain quests also prevent the use of resurrection. As for safeguarding, there's a reduced log-off timer in case of server disconnections. Additionally, enemies are tethered to their own spawn and pathing locations. This prevents kiting enemies to low-level areas.