The third and final map we are covering for our in-depth statistical series is Split. Who will be crowned the VCT Masters Reykjavik champion?
At this point in time, we can start counting the hours till VCT Masters Reykjavik kicks off. The event gives us our first taste of international VALORANT esports. It will give us a glimpse of what it is to come for Riot Games' tactical shooter. The different metas around the world, and how they are played. Sometimes what seems dominant in a region crumbles when exposed to a unique playstyle.
The third and final map we are diving into before VCT Masters Reykjavik kicks off is Split. We went through Bind and Haven, covering what North American, European, and the remaining regions' most played comps on each map were. Now it is time for us to explore what these teams have up their sleeves when the third classic map comes up in the rotation.
Note: All statistics for this piece and the following ones are pulled from VLR.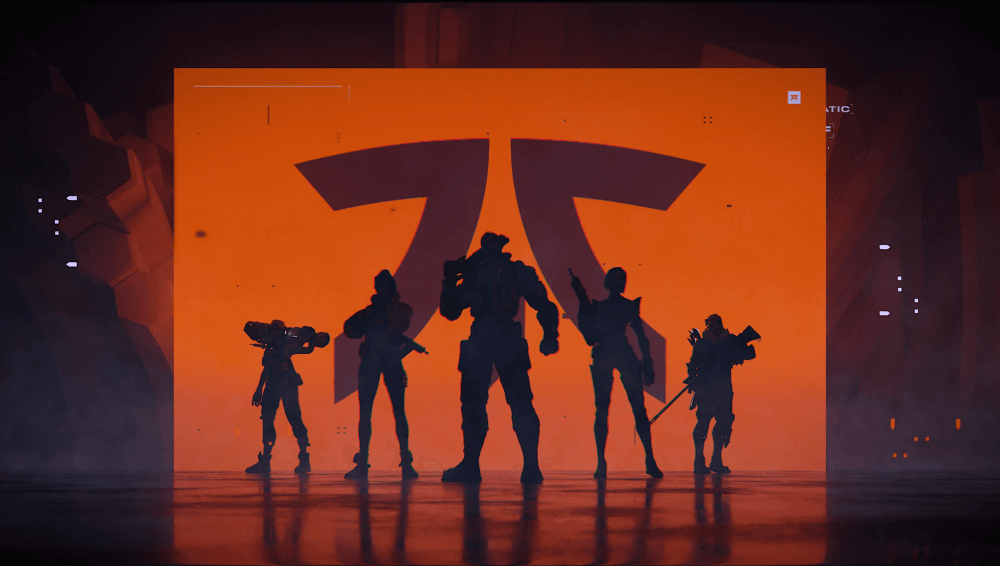 FNATIC – #2 in EMEA Challengers Finals
Like we mentioned before, FNATIC is undefeated on both Bind and Haven during the Champions Tour Stage 2: EMEA Challengers Playoffs. However, for some reason, the organization played a single match on Split. Coincidentally, it was against the second representative from Europe, Team Liquid. The stats will basically be switched for those two teams, so let us focus more on their composition and why was one able to overcome the other.
FNATIC lost the only Split game they played during the tournament. They won 50% of the attacking side, grabbing 4 rounds and losing the same amount. When switched to defense, the team was relatively weak, giving up Team Liquid 9 rounds and winning only 3 themselves. This put them at a 25% winrate.
Boaster pulled out his aggressive Reyna, Mistic played Astra, doma grabbed his Raze nades, MAGNUM had to call for help from Killjoy's bots, and Derke flew around the map with Jett. As cool as the composition sounds, it lacks any real intel gathering potential. Raze, Reyna, and Jett are all aggressive agents. All three require gathering intel before you dive headfirst into the enemy's den. Without Sova, Skye, or Cypher in the comp, every time any of Boaster, Mistic, or Derke push out, it is a coinflip. The dependence on individual outplays won't get you far at VCT Masters Reykjavik.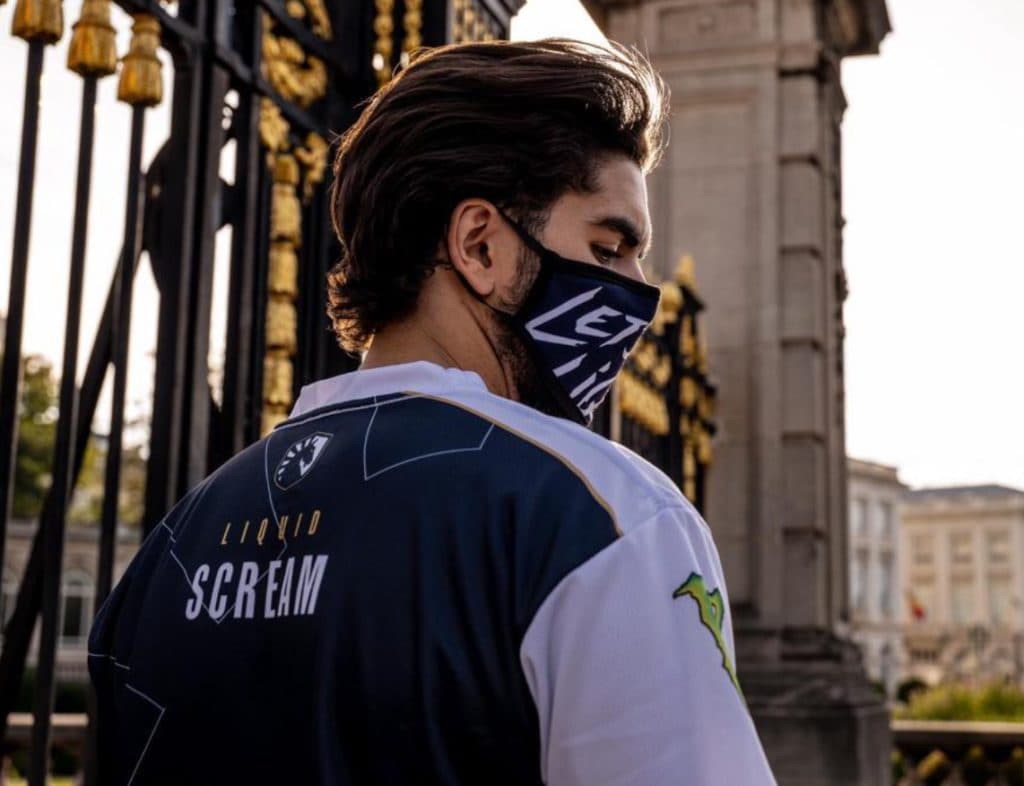 Team Liquid – #1 in EMEA Challengers Finals
For Team Liquid, feel free to look at FNATIC's stats and flip all of them. We saw the roster on Split only once during the Champions Tour Stage 2: EMEA Challengers Playoffs. They managed to win the map, with a 75% attacking and 50% defending winrates. The latter was the result of an equal 4 to 4 split between wins and losses on defense. Meanwhile, the roster was able to put 9 rounds on the board when they are attacking. They failed to crack FNATIC's defense in only 3 occasions.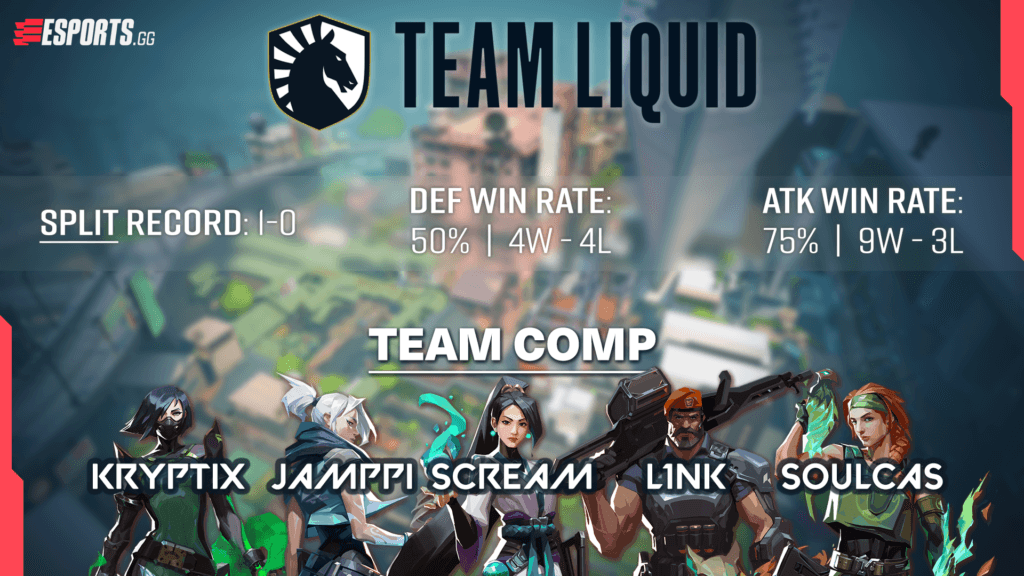 During that game, Jamppi traditionally played Jett. For the others, we saw ScreaM on Sage, L1NK on Brimstone, Kryptix on Viper, and soulcas on Skye. As I mentioned before, FNATIC's comp lacked an intel gathering agent. Team Liquid's agent selection satisfices this criteria through integrating Skye. Sage as well can gather intel through notifying teammates of her wall being broken down or slow orbs connecting onto enemies.
With both European teams having relatively obscure data on Split in recent competitions, do you think they will surprise us at VCT Masters Reykjavik?
Version1 – #2 in NA Challengers Finals
Our interview with Version1's Loic "effys" Sauvageau gave us an insight on how him and the team are preparing for the tournament. The Canadian highlighted coming from North America doesn't necessarily add more pressure onto the roster. However, with Version1's strong record on Split, fans will always have high hopes. They won 80% of their games on Split during the Champions Tour North America Stage 2: Challengers Finals. To be more specific, they won 4 and lost 1.
What is more impressive than those numbers s the fact they played 2 different compositions across those 5 games. This shows incredible flexibility in changing agents, but still delivering results. Version1 enjoys a 59% winrate defensively, winning 29 and losing 20. On the other hand, they have a 46% attacking winrate. They successfully entered their enemy's planting sites 26 times out of 56.
Their most played composition puts wippie on Viper, penny on Reyna, Zellsis on Raze, effys on Sage, and vanity on Astra. The variation in the second composition replaces Reyna with Jett. Both agents do similar functions, and depends on the desired playstyle. Will they step it up at Masters Reykjavik?
Sentinels – #1 in NA Challengers Finals
At this point, Sentinels are synonymous with success. The North American team, with the temporary addition of Tyson "TenZ" Ngo, are looking unstoppable. But could we see them stumble on Split? It is extremely likely if we base it only on statistics. Sentinels played on the map twice, losing one and winning one.
However, their attacking winrate is worrying to say the least. A mere 19% is attributed to their attacking winrate, winning only 3 rounds out of the last 16 they played. Their defensive side looks much better though. Sentinels have a 79% defensive winrate, winning 11 rounds and losing 9. They played the same composition in both matches, against Cloud9 Blue and Version1.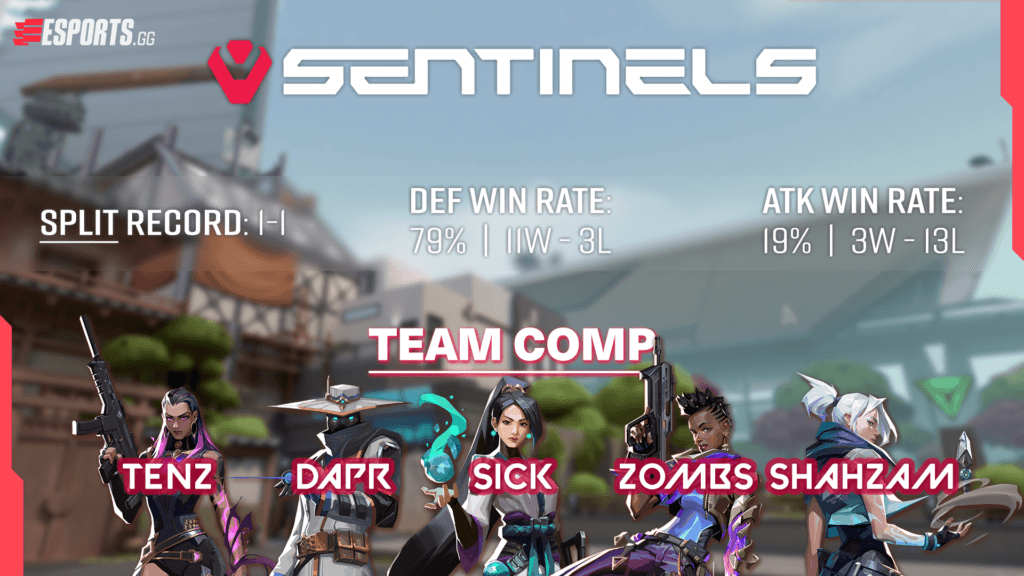 The composition puts dapr on Cypher, ShahZam on Jett, TenZ on Reyna, SicK on Sage, and zombs on Astra. On paper, this composition shouldn't perform this badly on defense. In fact, it should perform equal to or even better than their attack. The utility present on Cypher and Sage alone are capable of stalling, and locking down enemies from entering the site. It is all a matter of execution. Even as good as Sentinels are, practice is needed for this composition to deliver defensively.
Worthy Mentions at VCT Masters Reykjavik
NUTURN from South Korea – #1 in Korean Challengers Finals
NUTURN holds a stunning 7-0 undefeated streak on Bind, and Split is no different. They haven't lost on Split for the past 3 games. However, the Champions Tour Korea Stage 2: Challengers champions are more confident in their ability to defend than to attack.
The Korean representative has a 47% winrate, winning 14 rounds out of the last 30. Switch sides and you will find an astonishing 83% winrate waiting for you. This is divided into 25 wins and only 5 losses. Their most played composition consists of Breach, Jett, Killjoy, Omen, and Raze.
KRÜ Esports - #1 in LATAM Challengers Finals
The LATAM region is known for having their own unique playing style in most games, and VALORANT isn't any different. The Champions Tour LATAM Stage 2: Challengers Finals champions played two games during their run for the trophy. and won them both. It doesn't stop there, as the numbers are nothing short of applause worthy.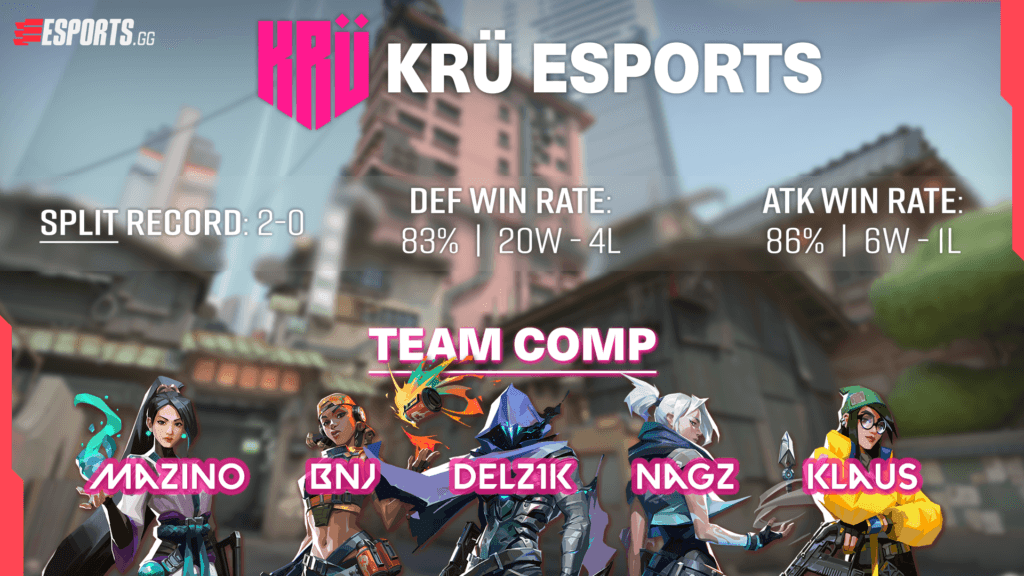 KRÜ Esports enjoys an above 80% on both sides of the map, with 86% attacking and 83% defensive winrate respectively. The latter is the result of winning 20 rounds out of 24. The former on the other hand consists of 6 wins and 1 loss. Their most played team composition consists of Jett, Killjoy, Omen, Raze, and Sage.
We are done with our analysis of Bind, Haven, and Split going into VCT Masters Reykjavik. Numbers give you an indication, but anything is possible with the stakes as high as they are. Stay tuned to esports.gg for the latest VALORANT news and updates.