Team Liquid has to go through the lower bracket to keep their Masters Reykjavík journey going, and Kryptix is confident they can do it.
Team Liquid started off their Masters Reykjavík with a loss against Version1. Since then, they have put forth tremendous performances against KRÜ Esports and Team Vikings. The entirety of the team has stepped up their game massively, and their journey towards the first international trophy is not done yet. We got the chance to sit down with Team Liquid's James "Kryptix" Affleck to reflect on their win against the LATAM representatives, KRÜ Esports.
The British player averaged 149 ACS across both maps played. Add on top of that he dropped 17 kills and 16 assists. The roster managed to close out Split pretty quickly, with a 13-2 scoreline. Kryptix attributed this dominance on Split to taking advantage of their early round wins then building upon that advantage.
"We just played our game board. Our communication was really good going into Split. When we were like five-nil up, we just knew it was our game. We practiced playing against KRÜ a lot since we've been here. That's why we were pretty confident going into this game," commented Kryptix.
We usually see Skye and Sage in supportive roles. On Split, they were played by Adil "ScreaM" Benrlitom and Dom "soulcas" Sulcas, and they topped the fragging list respectively. No matter what agents are in these players' hands, they will always be deadly.
Kryptix shared the same thoughts. Not only that, he admitted sometimes they have to rely on individual brilliance to push through difficult rounds when things don't go according to plan. This usually happens when opponents switch up their strategies mid-game against the team, or they are in dire need of a clutch play to get back in the game.
"Soulcas and ScreaM are both just really really aggressive players, and they do it very well. Soulcas is really good with playing off Skye's flashes before pushing onto his enemies. ScreaM is aggressive on any character he plays. Whatever agent you put him on, he will be aggressive so we just let him do his thing," said Team Liquid's Kryptix. "Sometimes we have to rely on individual plays for sure. When our strats aren't working, and we just need the top fraggers to just pop off."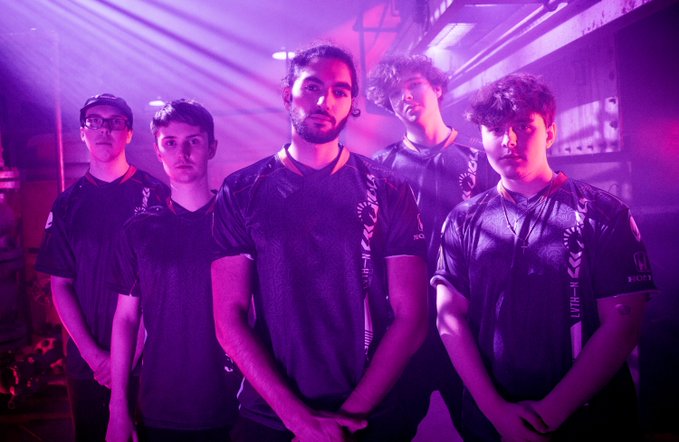 Masters Reykjavík gave us a tremendous opportunity to see different regions clash. Each of them presenting their own unique playstyle to the game based on how they perceive it. Team Vikings was one of the teams that surprised Team Liquid the most, which even L1NK echoed in a prior interview. Outside of that, Kryptix wasn't really caught off guard with what other playstyles threw at his team.
"There wasn't a specific strat or playstyle that surprised us. We have been practicing Team Vikings since we've been here. They are a very very aggressive team, which was honestly kind of a shock to us. Because we play against European teams in a very slow and strategic manner. Yeah, they caught us off guard in practice lots of times," said Kryptix.
Right before FNATIC takes on Version1, which was eventually decided in Europe's favor. Kryptix shared his thoughts on the game, and who would win out of the two. The player was able to give an elaborate view of his own on each region's playstyle, before calling FNATIC for the win. Well, he was right all along.
"Honestly it will be a very close game. We played Version1 and they're very good with with the agents they play. Vanity is extremely good on Astra and knows how to play her at a really high level. At the same time, FNATIC are also a very strategic and incredibly good team. I think it'd be a very close game. If I had to make one choice, it will have to be FNATIC for this one," said Kryptix.
Well, Team Liquid's journey is still ongoing. After overcoming both KRU Esports and Team Vikings, their lower bracket run is still alive. Their upcoming match is against FNATIC, deciding the fate of EU and NA's quest towards