Team Liquid's L1NK sat down with esports.gg to talk about his recent match against Vikings and how Team Liquid works as a team instead of with an IGL. Read more here
Following a victory over Brazil's Vikings 2-0, we had the opportunity to speak with Team Liquid's L1NK after the match. Here is what he had to say about the Yoru pick, how Brazil can improve and the communication hierarchy of Team Liquid.
Talk to me about the back to back Yoru picks from Vikings, when you saw that come out what were the initial thoughts? Was there shock or was it something you saw as a possible option to stun you guys?
L1NK: We actually spoke prior to the match that they may do it, so Yoru. Honestly, I was quite surprised. I do not think Yoru is that great. I was expecting a Phoenix pick that they previously were doing. I can see what they were trying to do in trying to catch us off, but just in general, I don't think it suits the meta right now.
Vikings were perceived as darkhorses prior to entering the tournament. Having seen their matches here and playing against them, how strong do you feel they are and what are things you feel like they can do to become a stronger team?
L1NK: We practiced them when we first got to Iceland and they honestly banged us in scrims, not even going to lie. So we knew that they have this ability to pop off and we have seen it first hand that they can do well. We honestly were not surprised after that, but when we got to the game, we knew what to expect.
Their aim is honestly amazing. There is no difference between someone from NA, Brazil and EU in terms of aim. I would just say that tactically, the way they play is a bit predictable in small details. I think some variance or find more ways to throw people off, that will make them stronger for the future.
Tactically,, what makes NA and EU stronger than Brazil. In CS:GO, Brazil is up there tactically with NA and EU. What do you feel like is constituting this gap between Brazil?
L1NK: I just think general trading is something that I notice. With NA and EU, people just seem to come out on trades more often. Like when entering sites, how are games have gone we are consistent in being able to land these duels. I think maybe that is something they could work on.
I think their ultimate usage is quite easy to read as well. For example, when they were using Killjoy, we were able to know exactly when and where they would use the ult. They did not blow us out of the water with any of their strategies, but their raw mechanics are insane.
Sacy is a standout player on the Vikings Lineup.
In Team Liquid, you guys talked about how you don't use an IGL in your team and opt for a 20 percent split between each. Did it start out this way back with fish123 days? How did this decision to not have an igl start from?
L1NK: Back when we were Fish123, at the start of the beta, this is actually how it all began. There is no set IGl. Back then, we had ec1s who makes the final call, but it would be similar to the communication here. As Liquid evolved, it became one set IGL and that progression in Valorant hindered us. When we picked up Jampii, we went back to the basics and said, this is how it is going to be and everyone has an equal part in communication.
What is your role in the Team Liquid communication hierarchy? Where do you feel like your strengths lie in the team?
L1NK: I would not say I am somebody who is great at calling so to speak. That aspect of the team, we leave to Scream in making final calls and Soulcas. For myself, Kryptix and Jampii, we need small bits of information that completely change the dynamic of a round. So I would say, the arrows, where killjoy turrets are small things that we need to perform really well.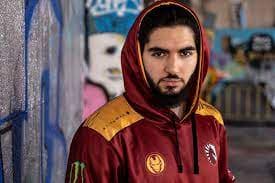 Scream is a standout in Valorant after transitioning from CS:GO.
What is teamplay like in Valorant compared to CS:GO. Is it more fast paced and less time to think? Like talk to me about the differences in high pressure situations in Valorant vs CS:GO?
L1NK: In CS:GO, there is not as much randomness and crazy things happening with abilities all over the map. People in CS:GO have smokes, grenades and molotovs, but after that there is not much variety. So in CS:GO, one person can stay on top of all of these different utilities. But if you had three times that amount to keep track of, it becomes extremely difficult to just put onto an IGL. In Valorant, it is extremely necessary to have everyone in the team have an open voice in communication in order to find success in game. Everything is so much faster in this game.
It is going to be a EU vs EU matchup in your next matchup and Fnatic are looking strong this tournament. They have a singular IGL with Boaster which differs from your style. Do you feel like they are exceeding your expectations?
L1NK: Honestly, I feel like they should've won against the Sentinels so if anything they are underachieving in my eyes. Obviously, overall, they are doing really well at this tournament. They are showing their strengths now. Going into it,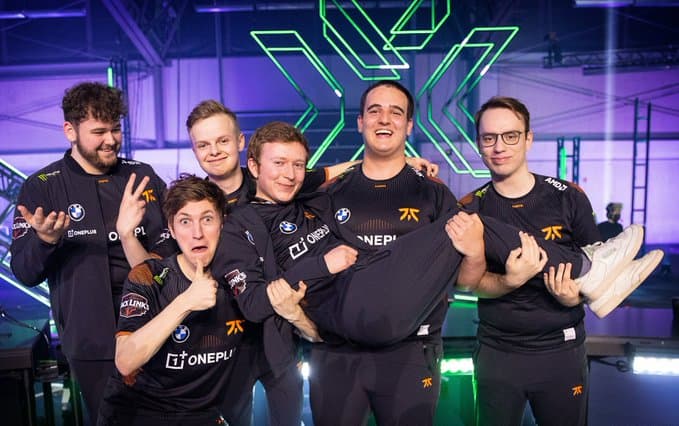 Fnatic will be Team Liquid's next opponent at VCT Masters Reykjavik.
Even though we lost against them previously, aside from the grand finals at EMEA, It can go tit for tat in the game, We really just need to prepare as much as possible against them tomorrow. We will need to focus and pick out individual player mistakes instead of just focusing on them as a team unit.
This is the first real opportunity for you to see who is the best team in Valorant, are there any words that you have for Team Liquid fans?
L1NK: Anyone that watches us previously, they know that when we are on, we can beat any team in the world. On LAN, we got our shakes out of the way and now we are going to show dominance through the rest of this tournament.
Team Liquid will play against Fnatic tomorrow to decide who moves forward into the Loser Bracket Finals at VCT Masters Reykjavik. Whoever wins will play against the loser of the Sentinels vs NUTURN match. As VCT Masters Reykjavik comes to an end, who is your pick to win it all? Let us know!