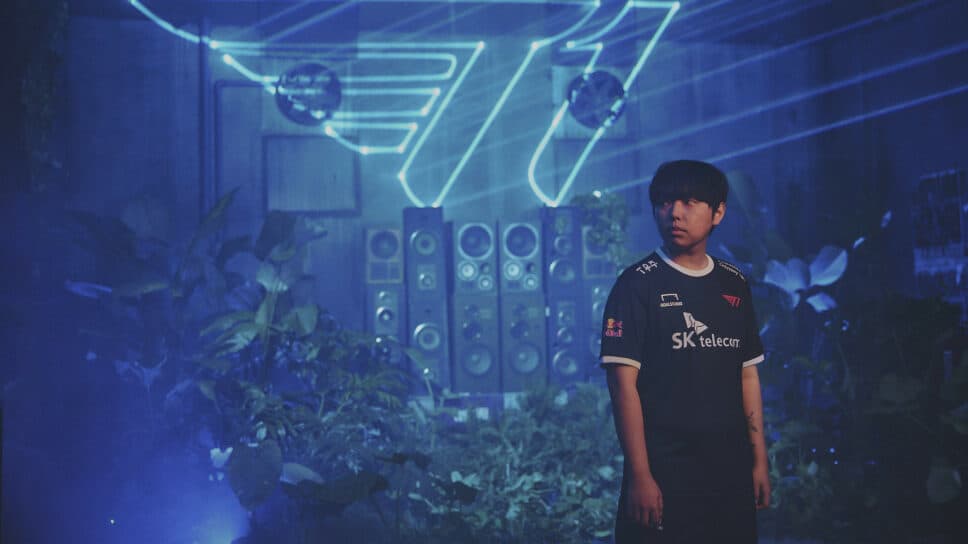 T1 vs Paper Rex VCT Pacific: Paper Rex brush past T1 as Something makes his VCT debut
Paper Rex sub Something makes his debut in an explosive 2 – 0 against T1.
Week 3 of VCT Pacific gave us a thriller of matchup to start the weekend in the form of T1 vs Paper Rex. Here is a full rundown of all of the action as it happened throughout the match.
T1

Paper Rex (PRX)

PRX 13 - 3
(Pearl)

PRX 13 - 6
(Fracture)

N/A
(Lotus)

PRX (2 - 0)
Live Scores for T1 vs Paper Rex VCT Pacific 2023
Paper Rex pulls off something special against T1.
Paper Rex have not had the best start to life in VCT Pacific. While they sit at 1 - 1 in the standings they haven't looked like the team that dazzled fans all of last season. Though their Week 2 loss against Team Secret was a close-run affair, their victory over DFM in Week 1 still left a couple of questions in the air. The most important of which being whether or not they can find the level of consistency required of them if they want to secure a place at Masters Tokyo. And it would appear that their answer to this issue was to give their sub "Something" his VCT debut in place of their IGL Benkai for the first map of the series. A move which seemed to heighten their unpredictability factor against a T1.
The Korean side have had a great start along on the road to glory within the Pacific league, having beaten both Global Esports and Talon Esports in the first two weeks of play. Their highly disciplined, yet aggressive, play style has proven to be a pain for teams to deal with thus far. With the duo of Xeta and Sayaplayer having very impressive start to the season with a total of 167 kills split between them after two matches. And they had shown that they are more than willing to change up their lineups mid-series in an effort to give them an advantage in those two wins. A move which did not pan out very well in the end against a Paper Rex side that was willing to do the same thing.
T1 VALORANT Roster:
T1 Roster VCT Pacific 2023 (Photo by Lance Skundrich/Riot Games)
Byeon "Munchkin" Sang-beom (IGL)
Lee "Carpe" Jae-hyeok
Son "Xeta" Seon-ho
Ha "Sayaplayer" Jeong-woo
Joseph "Ban" Seungmin-ho
Kang "iNTRO" Seung-gyun
Paper Rex VALORANT Roster: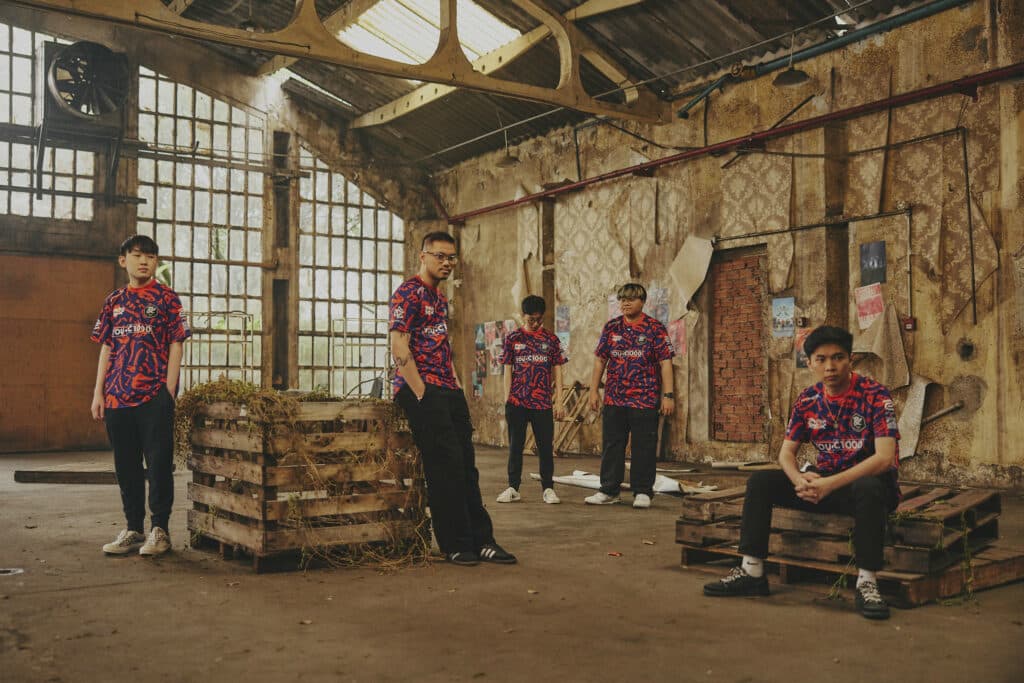 Paper Rex Roster VCT Pacific 2023 (Photo by Lance Skundrich/Riot Games)
Benedict "Benkai" Tan (IGL)
Aaron "Mindfreak" Leonhart
Wang Jing "Jingg" Jie
Jason "f0rsaken" Susanto
Khalish "d4v41" Rusyaidee
Ilya "Something" Petrov
F0rsaken runs riot on Killjoy against T1 on Pearl
We begin the match with a trip to Pearl curtesy of T1. Though both teams come in with fairly standard agent compositions, with the standout pick coming in the form of f0rsaken on Killjoy, the focus is cast on Paper Rex in regards to who is acting as their IGL now that Benkai is not in the starting lineup. Paper Rex secures the first pistol round, albeit in a nervy fashion. They increase their early lead on the map 4 - 0 following a brief tech pause. T1 gets their first round on the board, but f0rsaken responds with an ace as they continue to ramp up the aggression. F0rsaken gets his second ace of the map as Paper Rex takes a massive 11 - 1 lead into halftime.
Things are looking dire for T1 on their map pick, with F0rsaken having a standout performance in the first half. T1 does take the second pistol round as well as the anti-eco to give themselves a bit of life on Pearl. But Paper Rex responds well in the first rifle round of the half to hit map point at 12 - 3. It was a daunting task to begin with for T1 and despite their best attempts at a comeback, they only managed to make the scoreline look less dire as Paper Rex takes Pearl 13 - 3. With f0rsaken finishing the map with a highly respectable 26 kills followed up by Something with 18 kills to cap of a solid start to his VCT Debut.
Paper Rex strikes down T1 on Fracture
After a dominant performance against T1 on Pearl, Paper Rex comes into their map pick of Fracture with a ton of confidence. Both teams opt to make player substitutions as Benkai comes back in for Something and iNTRO making way for Ban.
T1 wins the first two rounds of their defense as they attempt to claw their way back into this series. Paper Rex responds with three quick round wins to re-assert their dominance from Map 1. But unlike on Pearl, T1 are managing to keep Fracture a close-run contest. Thanks in part to vastly improved performances from Carpe, Munchkin and Xeta. But Paper Rex still holds the edge over their opponents as f0rsakeN continues to be a nightmare for T1 to deal with on the map. His efforts on Neon allow them to hold a 7 - 5 lead going into their defensive half.
Paper Rex takes the second pistol round off a good retake move as well as a strong stand in the following round to increase their lead to 9 - 5. T1 manages to get the first rifle round of the half, but it proves to be a costly effort. And they are forced to call their second timeout of the map following two explosive rounds out of Paper Rex; capped off by a knife kill onto Xeta from d4v41. Paper Rex hits match point at 12 - 6, and although it is less of a mountain for T1 to climb compared to Pearl, it remains a tall task. But it is another mountain that they will not reach the summit of in this series as Paper Rex takes the map 13 - 6 to win the match 2 - 0.
How to watch T1 vs Paper Rex
It is a new era for the VALORANT Champions Tour as we get set for the first season of Franchising. The VCT season will see 30 teams split into three region-based leagues of 10 teams, competing for the chance to secure a spot at both Masters Tokyo in June and Champions 2023 in August. Fans who wish to watch the T1 vs Paper Rex match in the 2023 Pacific League may do so by heading to the VCT Pacific Twitch and Youtube Channels.
You can stay up to date with all of the action in the Pacific League by heading to our VALORANT Pacific hub.
Stay tuned to esports.gg for more esports news and VALORANT coverage throughout the VCT 2023 Season.