"This team definitely is the best version of Team Liquid," soulcas after opening Champions 2023 match against NAVI
Dom "soulcas" Sulcas answers a question regarding the current Team Liquid roster in a post-match Champions 2023 press conference.
Team Liquid went up against a familiar foe in the first match of VALORANT Champions 2023. In a close series, with Bind extending through multiple overtime periods, NAVI solidified a victory and put TL one loss away from elimination. Despite a strong showing, there's obviously things that need tightened up according to Dom "soulcas" Sulcas.
As the longest member of Team Liquid's VALORANT roster, soulcas has lived through multiple iterations. He believes this version of the team is the best it has ever been, but after heartbreaking losses on Fracture and Bind, there's still work to do. The little things are what soulcas says TL need to work on to truly reach their potential.
TL soulcas knows what team needs to clean up after loss in Champions 2023 opening series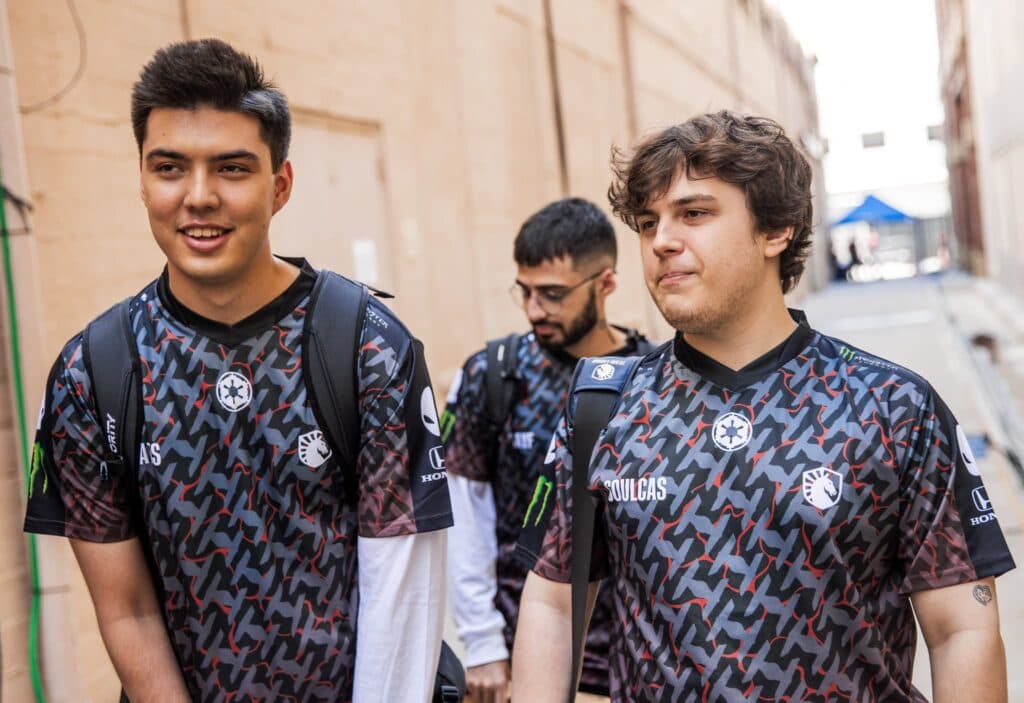 (Photo by Colin Young-Wolff/Riot Games)
Following the series against NAVI, Team Liquid attended a post-match press conference. As all teams do. During that, we asked soulcas his thoughts on this version of Team Liquid compared to past ones. And what needs to be done to move them from simply being one of the best in EMEA to one of the best in the world.
soulcas: "Over the years, we've had many different identities as a team. I think this team definitely is the best version of Team Liquid. It's the most tactically in-depth and we have a lot of firepower. The main thing that's stopping us from being the best is fixing up these small micro-situations that can really swing a game in an official match.
"Macro-wise, we have a good understanding of things. When it comes to these big matches, it always comes down to how the micro-situations happen. How the small gun fights, the small rotations, how everything takes place, is something that we should still sharpen up."
Team Liquid is the only team to beat back-to-back international victors FNATIC in 2023. They certainly have what it takes to compete with the best. Soulcas and the rest of TL need to make it happen rather than just believe it, if they want to keep their hopes of winning Champions 2023 alive, in what many are calling the "Group of Death."