Sentinels sweep Vikings and move forward to Upper Bracket Finals at VCT Masters Reykjavik. Here is what you missed.
The Sentinels are guaranteed a top 3 finish at VCT Masters Reykjavik after sweeping Brazil's Vikings as the number one seed continues its dominant run.
Split and Bind continue to receive bans
Nothing seems to change with the pick bans as Bind and Split do not make it to the match rotiation. Sentinels follow up on their pick and ban phase against Fnatic and ban Bind again. As for the Vikings, they follow Fnatic's footsteps and ban Split. In fact, the pick-ban phase is a near copy of yesterday's Fnatic matchup.
Sentinels and Vikings pick and ban phase is an exact copy of the Sentinels/Fnatic match.
Vikings were able to keep it close at the start on Icebox. The brazilians are able to keep even with the Sentinels after the first 10 rounds. However, the Sentinels are able to break this back and forth by taking the next 7 rounds. While the Vikings are able to make a small resurgence, bringing it to 7-12, it was too late. In the following round, the Sentinels are able to pull it back and win out on Icebox.
After losing on their own map pick, Vikings aimed to reset on Sentinels best map Haven. And it was an absolute stomp over the Brazilians as the Sentinels danced to a 10-2 lead after the first half. The Vikings once again are able to pick up a few rounds and even get a clutch win in round 16 themselves.
Ultimately, the lead and the firepower from Sentinels becomes too much to handle as the series closes in favor of the Sentinels.
Sentinels Sweep Vikings in dominant tournament showing
The Sentinels have yet to drop a single map at VCT Masters Reykjavik off the back of impressive performances from ShahZam, TenZ and recently Dapr. Still, even while there are big performers, Sentinels as a team are looking impressive. Every single player on this team is having a moment in the spotlight to shine and coming in clutch throughout VCT Masters Reykjavik.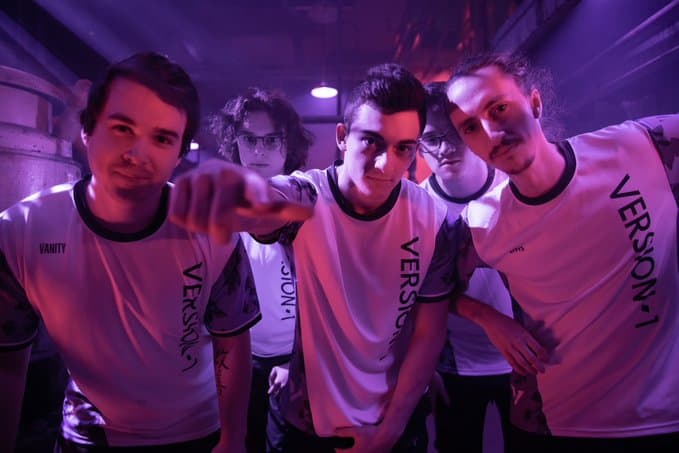 Version1 can join Sentinels in Upper Bracket FInals to guarantee an NA team in grand finals.
Still, even after the Sentinels sweep Vikings, the Brazilians still look strong. In many of these matches, they are able to show a lot of resilience and kept it close in the beginning. They will be a darkhorse to make a run in the loser's bracket.
Meanwhile, the North Americans will move forward in the upper bracket finals against the winner of the Version1 and Nuturn matchup. Meanwhile, the Vikings will drop down to round 3 of the lower bracket. Who they play is still undetermined. Still, both teams are looking like strong contenders for the VCT Masters Reykjavik crown.
For more Valorant related news, make sure to follow esports.gg for further updates on VCT Masters Reykjavik.